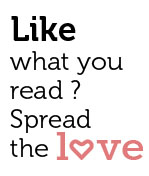 Share
Prawn Tempura
A Delightful Addition to the Goan Culinary Scene
No matter where you are in the world, here finding food that is true to its own origins is never an easy task – especially when the food in question comes from distant lands. The reason is simple. Restaurateurs need to make a living, stomach not prove a culinary point. So if that means altering the taste of foods to accommodate the local palate – even at the cost of authenticity – most don't hesitate to do so.
That Koi, a new restaurant located just behind Snip Salon & Spa on the Candolim-Calangute strip, is wholeheartedly resisting this temptation is a testament not just to the management's commitment to culinary honesty, but also to the worldliness of Goa, where growing numbers of patrons are looking for foreign cuisines that taste just as they're supposed to.
Yes, there's no shortage of restaurants in Goa that call themselves "Asian." But to find one where the Bulgogi tastes like it could have been prepared at a street stall in Seoul, or the Prawn Tempura would receive high marks were it offered to diners in Tokyo itself, is something to be celebrated.
Koi, the latest venture of Vikram and Shefali Singh, is itself a kind of celebration. With offerings from all across Asia – Japan, Thailand, Malaysia, Korea, China, Indonesia, Laos, and, of course, India – this place is the first of its kind in Goa. An elegant dining experience that stays true to the real flavours of the food's originating cultures. A chic, warmly appointed venue (a classic Indo-Portuguese bungalow) boasting a state-of-the-art wine cellar, a cozy bar that would hold its own in any major world capital, and indoor and outdoor seating that evokes an undeniable Asian sensibility. The Tom Yum Goong soup is not adulterated with too much coconut milk, the Pork Belly with Chinese Greens is not falsified with added sugar, and there is no defiling of the Thai-style Hot Basil & Chicken by holding back on the riotous spices of Thailand. It's OK that on our first visit to Koi (we've been there twice) the Miso soup lacked a bit of oomph. The other offerings made up for it a hundred times over.
Outdoor seating at Koi
Flavour – and the pure joy of food – is what Koi is bringing to the table. And nowhere is this more evident than in what is perhaps the restaurant's most unique offering, a long "teppan", or Japanese griddle, serving up some fabulous teppanyaki. On one recent evening, a group of eight friends sat around the teppan and watched the show – chefs expertly preparing a teppanyaki "tasting" featuring Larb Kai (of course this is a Thai dish, but its preparation on a Japanese teppan can be forgiven as artistic license), Homemade Gyoza, Duck Foie Gras, Kai Yang Chicken (again, Laotian, not Japanese, but who cares?), Mirin Glazed Beef, Snapper with Lemon Salt and Seafood Street Noodles. With the exception of the snapper, which was under-seasoned, it's fair to say this tasting was a smashing success – because of both the flavour of the food and the regalement of the show. Of course this is all reminiscent of Benihana, but without the colourlessness of the ubiquitous American restaurant chain.
Pork Ribs
Koi brands itself as Goa's "premier Asian fusion restaurant." With flavours as authentic as these, however, there's really not that much to "fuse." The one notable, and entirely happy, exception is the Mandarin Crepe Suzette with homemade ice cream, which is French and Chinese at the same time. It's also very, very delicious.
Kudos to Koi, the new, eminently welcome kid on the Goan foodie block.
Fish Maki
Food: True Asian, very tasty
Ambience: Warm, inviting, chic
Service: Took some time for the drinks to arrive, but no complaints after that
Price: Ranging from Rs 250 for the Burnt Garlic Fried Rice to Rs 2,500 for the Sleepy Lobster With Tamarind
Something Special: A no brainer. The teppanyaki
Phone: +91 98733 42567
•              Website: koigoa.com