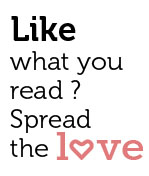 Share
Dudhsagar Railtrek 
Fun and funky ideas on where to take the whole gang 
It would be easy to rattle off a list of common family attractions in Goa – from the beach to a water park to a boat ride to a hike. But let's leave the beaten track for a moment and look at some out-of-the-box, unusual things to do with the whole family. I'm not saying that you're guaranteed everyone from grandma to little baby will appreciate every spot I mention. But these are hot spots with significant appeal, and I wholeheartedly recommend each of them!
For those inclined to spending a few days in close harmony with nature in Goa, just 70km away from Panjim, nestled in the Chorla Ghats, is Wildernest – an aptly named eco resort. With rustic architecture that is in-sync with the natural landscape overlooking a lush valley and a waterfall beyond, the resort is dotted with many peaceful nooks where you can sit with a book and gaze out at the valley below. The infinity pool perched at the sharp edge of a hill is a great place to chill (literally, too). The ethnic cuisine is cooked with local, organic produce and served with warmth and cheer. Wildernest is the ideal location to enjoy some quality family time or a few days of peaceful solitude. (www.wildernest-goa.com)
Wildernest – Infinity Pool
Many Goan homestays are homes that are owned and run by families who still live there. They have simply chosen to open their doors to guests. Olaulim Backyards and Arco Iris are examples of such getaways. Olaulim Backyards (named after the village in North Goa) is a safe distance from the beaches, should you feel the need to abandon the lazy, homely atmosphere and rush for a dip in the sea. But chances are you won't even miss it. There's a luxurious pool, homecooked Goan meals and a menagerie of pets – a great spot for all those who appreciate down-to-earth holidays. (www.olaulimgoa.com)
Olaulim Backyards
Arco Iris is a tastefully restored 200-year-old home in the South Goan village of Curtorim run by a family of 4. The brightly tiled porch and red-oxide floors make one feel at home, at once. The hospitality, the décor and the cheerful conversation over drinks is likely to make you feel like you are visiting a friend, not staying in a hotel. Arco Iris is for those who want to experience village life in Goa. It's not a run-of-the-mill beach holiday. (www.arcoiris.in)
Another interesting destination is the Savoi Spice Plantation in Ponda, 25 km from Panjim. It's spread over 100 acres of farms that organically grow local fruits and vegetables, spices and medicinal plants. A day trip there is as fascinating as it is educational. One can even camp over a weekend (one of the few places in Goa where safe camping is possible!). Step out of city life and slide into the rural – the staff at Savoi go out of their way to give you an authentic experience, complete with delicious country food, cooked using local ingredients and techniques, served on eco-friendly tableware! (www.savoiplantations.com)
The Mascarenhas Ancestral Home in Loutolim (in the South Goan interiors) proudly tends one of Goa's loveliest botanical gardens. The house, turned into a cosy bed and breakfast, has a cheerful vibe and the rolling Garca Branca Garden of Eden that surrounds it makes the property seem like a world away. Here you can step into tranquility, where the only sounds you will hear are chirping birds by day and crickets by night. (www.garcabranca.com)
For those inclined to physical exertion and exploration, the Dudhsagar Falls presents multiple options. Follow the trails that run through the surrounding woods; the most unique of them all is the Rail Trek that is sure to pique the interest of trekkers and trainspotters/railfanners alike!
Perhaps you don't want the treks and forests. You want the sun and sand, yet without feeling overwhelmed by riotous crowds? Try Calamari Bathe and Binge. Sure there are lots of people here during the season. Yet it's the kind of place where you can let your hair down, sip on cocktails, lounge on beach-beds and binge on an array of barbecue and grilled food. Eat all the seafood you can. It's fresh, filling, fabulous and makes for the perfect accompaniment to sipping drinks all day long!
Museum lover? Visit Houses of Goa, which has painstakingly archived and documented Goa's Architectural History, right from the advent of the Portuguese, chronicling the cultural influences they had on the homes and the changes seen over the decades. It is located in a wooded residential area in Torda in North Goa, in a uniquely shaped building. (www.archgoa.org)
You may not know that Panjim's Public Library – Krishnadas Shama State Central Library – was India's first public library. Established in the 1830s, the library has gone through several transformations, but its latest development saw a totally revamped avatar in an all-new location in Patto, Panjim. Spread over 6 spacious floors to accommodate its vast and varied collection of close to half a million books, the building is open to one-time visitors too, making it worth a visit, even if just for a few hours.
Little known fact, Goa is also home to an Archaeological Museum located in a part of the convent of the church of St. Francis of Assisi in North Goa. Showcasing a range of antique collectibles including objects from prehistoric and early historic times up to the late mediaeval period, the museum is spread over eight galleries. If a little bit of history is what you need to make your holiday complete, this is a storehouse of artefacts and historic information!
Sometimes taking the road less travelled can dramatically alter your experience in Goa. An open mind, and a little enthusiasm is all it takes. These lesser known hideaways, places of interest and Goa's winding village roads in between can take you far from the ocean, away from the cacophony of the touristy beach-belts, and reveal a side of Goa you may not know. And just maybe, some of these spots sill take your breath away.