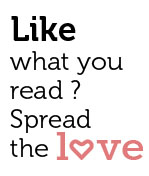 Share
Are you looking for a little "oooh là là" in Goa?  What's the point of working hard each day if you can't take a break now and then and pamper yourself just a bit? Being King and Queen for the day (or week if you can swing it) invigorates the mind and body! So here are some suggestions for a taste of the posh life in Goa.
There is certainly no shortage of decadent indulgences in this particular corner of the planet, from buying new jewelry or designer clothes to having a spa treatment to eating at the newest fine dining restaurant where the "in" crowd goes to buying a lovely renovated Colonial Portuguese villa.
For some, a car is a means to get from Point A to Point B. For others, however, it's another breathtaking indulgence. No doubt, being out on the town in a luxury vehicle is the way to travel in comfort and style. The Mercedes dealership in Porvorim can help you pick your sweet ride and then off you go for some Goa fun.
It goes that without saying that a spa day is a must if you're living the posh life. Head-to-toe treatment pampering definitely requires a stylish and professional haircut and Snip Salons and Spa are a good choice for that, as are the spas in luxury resorts such as the Marriott's Quan Spa, Sereno Spa at the Park Hyatts, and Shamana Spa at The Grand Hyatt, the Taj properties, Sohum Spa at Kenilworth, the Alila Diwa Goa, etc.
At Sephora (in Panjim & Mapusa), Tatva Spa Elements in Panjim and Waterleaf Salon & Wellness in Porvorim you can be treated to a full menu of pampering from hair treatments to massage, facials, manicures, pedicures and many more self-indulgent treatments and spa packages that are sure to leave you feeling relaxed and beautiful and ready for some hard (but oh so fun) time of shop therapy. Great spas abound in Goa, ranging from traditional to Ayurvedic and inexpensive to luxury. You can feel like a King or Queen for the day on any budget.
Goa is home to many fabulous designer boutiques for fashion, jewelry, accessories, art and home décor that go from the northern end of Goa to the South. In the north, Ashwem is widely known for its high-end and exclusive shopping experience with boutiques by hot new designers such as famed designer Jade Jagger (daughter of rocker Mick Jagger from the Rolling Stones) with her popular clothing line and jewelry. The Shop located in the Amarya Shamiyana Resort is a fashion boutique by Indo-French designer label Nana-ki, and is also a popular spot.
In addition you can also shop till you drop at favorite upscale spots such as the Cheshire Cat Gallery in Assagao, which is recognized the world over for their unique jewelry designs. Gemma Carver boutique in Anjuna features couture dresses from trendy summer styles to elegant cocktail dresses for those fancy "Who's Who" parties.
The Private Collection, housed in a lovely heritage Portuguese bungalow, features an elegant collection of sophisticated women's apparel as well as one-of-a-kind handcrafted jewelry, home accessories and furniture and artwork. It also has a quaint and peaceful café to have a leisurely coffee and pastry to refuel.
Baba's Wood Café in the Latin Quarter of Fontainhas in Panjim is more than a café. Owner Maria Grazia, from Italy, also has a furniture store on site showcasing finely crafted pieces from all over the world. After taking your time shopping here, the enticing aroma of delicious Italian food will beckon you to sit and enjoy the quaint courtyard and eat one of the best Italian meals you will find anywhere outside of Italy…..truly mouth-watering food. I can't think of anything more posh than having an "Italian" getaway for the day.
Goa is home to some of the finest restaurants where you can experience amazing cuisine from all over the world. If decadence is what you are craving then you won't be disappointed and neither will your taste buds.
Bardo, in Ashwem Beach, is an exclusive beach club (aka "posh) serving North African and Asian influenced meals which is great for a romantic seaside dinner. The Black Sheep Bistro in Panjim – known for its experimental fusion cuisine and wine tasting and pairing – is an elegant, yet hip place to enjoy a decadent meal and get treated like royalty.
If you are in the South, tucked away at the southern end of Palolem Beach is Ourem 88 which is quickly becoming the "go-to" place in Palolem. The charming and intimate courtyard seating area adds to the experience of sampling the delicious seasonally inspired bistro menu. From French fusion to Italian bistro to modern experimental cuisine, Goa's food scene both inland and beachside will definitely impress even the most discerning foodies.
Meanwhile, look out for Rockfish, a soon-to-open Mediterranean restaurant that seeks to revolutionize the culinary map of Goa. Situated right on shores of the Arabian Sea beside the Goa Beach Sports Academy (the state's only windsurfing school) in Baga, Rockfish offers a blend of cuisines from various Mediterranean countries, using locally sourced produce. The name of the game here is FRESH, in every sense of the word. This place should definitely be on your bucket list if you're in the mood to indulge in a lazy, deeply satisfying lunch or dinner. Expect a shabby chic ambience replete with soul-stirring, sunset-lounge music. It's a perfect place to sip some fresh fruit smoothies (or perhaps something a little stronger) to rejuvenate not just your soul, but also your perception of Baga.
At the end of the day when your massaged feet have given way to tiredness, and your belly is satisfied with its decadent meal and tasty cocktails, then you'll need a place to rest your weary, but nicely pampered, body.
If you looked up the word "posh" I'm pretty sure you will find a photo of the Ishavilas Villa & Bungalows in Siolim. Its stunning grounds and villa is decadent beyond words. The villa with lavishly decorated rooms and dining room comes with a full staff to attend to the guests, a beautiful swimming pool, an onsite spa and a garden that is better described as an oasis is available for rent all year round.
If you are looking for something a bit less grand then there are any number of  luxury hotels and luxury beach huts throughout Goa to enjoy. Paros by Amarya in Turtle Beach (Morjim), H2O in Agonda Beach and The Art Resort in Palolem Beach are just a few of the luxurious and inviting beach huts that you will find along the coast.
Boutique hotels such as Novotel in Candolim, Shanti Morada in Saligao and Nilaya Hermitage in Arpora give guests a range of experiences from contemporary settings to stays in updated traditional Portuguese houses. What they all have in common is giving guests the best experience possible so all their worries are concentrated on where to shop, eat and relax in complete luxury.