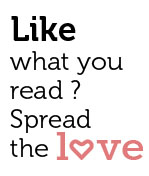 Share
Views From the Tiatr World
Rays of Light Shining Through Dark Clouds
Signs of intolerance and growing extremism are everywhere these days in Goa and throughout India. But if you talk to the folks active in Goa's Tiatr community, pharmacy you will find unmistakable rays of light. Below, writer Ron Fidelis brings you views from the Tiatr World of Goans.
If we do not choose the religion that we get born into, how can anyone belittle another person for her religion? If a non-Hindu brother or friend decides not to stop eating beef despite the rise of Hindu nationalism, will a Goan's attitude towards this countryman change? "My logic does not allow me to agree to this," says tiatrist Premanand Sangodkar. This resounding "No" is a common refrain among Goan tiatrists who believe nothing will break the brotherhood between the various religious communities in Goa.
"I do not believe Goans subscribe to views dividing people on communal lines," chips in Sandeep Ambe, popularly known as Comedian Ambe. "In India, there will never really be a place where there will be only Hindus. People from other religions will always also be there. And in Goa, we Goans rent our houses to just about everyone just based on humanity. Goa has so many outsiders, tourists, who come here. We accept them all."
Tiatrists in Goa are a unique breed. As entertainers, they tend to be open-minded and open-hearted. Through their dramas, they are used to touching both the better and darker angels of their audience. True, they're not beyond ribald humour and satire that deflates the powerful. But most share a belief that the common bonds of humanity are stronger than that which separates us. Talking to them about the topic of growing intolerance in Goa and India in this period of rising Hindu nationalism, they spoke of the need for cool heads and harmony among creeds.
"The recent spate of communal statements made with regards to Mother Teresa, this whole ghar-wapsi issue from certain extremists will end up bringing together the Catholic community whose sentiments will be hurt and this will be only justified. But are these things worth it, given the hate that is involved?" asks Sangodkar. "I think these Hindu extremists have not understood the cultural background of Goa … I see no need to impose ghar-wapsi after four hundred years of already being converted. Bringing it up now again serves no purpose apart from spreading communal hatred while imposing one's religious opinions on another," says the septuagenarian. "You see the gap between those my age and the present generation is already about 30 years. The new generation is expected to go beyond these divisions of religion; not get divided on its lines instead."
Alarm recently spread in Goa's Tiatr community after the state government proposed a "censor board" to police Tiatr in the state. To many, the move seemed part of a generalized trend of growing intolerance – in line with the BJP sweep taking place across India.
Hindu Tiatrists seem particularly perplexed by these movements to sew communal discord. Perhaps it's because many of them are used to reaching out across religious lines. "Most of my friends are Catholics" is a common statement they make when discussing this topic.
"However much some may try to defame Mother Theresa, try ghar-wapsi or any other way of dividing us, they will never succeed in Goa – because the relationship between the Hindus, Muslims and Catholics in Goa is very different. I celebrate Diwali with my non-Hindu friends here.  Communities celebrate festivals of each other.  It's different here," explains famous Tiatrist Premanand Lotlikar.
"Even right now as I speak with you I am having two good Muslim friends of mine at my house," he added.
How can one stop another from living his own life, choosing her own diet or worshipping in the prayer house of his choice? they ask themselves.
"Each one of us has a role to play in this world. We still don't know where we come from, or where we will go after we die. We just have to live these lives and pass away and play our role in between," says Tiatrist Pradip Naik. "And this is applicable to everyone, irrespective of being Hindu, Catholic or Muslim, as we are all one."
Some 400 Tiatrists recently petitioned the state government to scrap the proposal to set up a Tiatr censor board. They have not yet received any assurances. What is clear, however, is that this community, comprised of all of Goa's religions, is emerging as a solid voice of tolerance in the state.