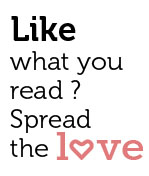 Share
Traffic and Tragedy on Goan Roads
Heard on the Streets
A Global Status Report on road safety in 2010 said India had the highest number of road accidents, for sale with the number reaching a staggering 130, symptoms 037. Second is China, which recorded just over half that number, at 70,134, and Brazil coming in third, with 36,499 accidents.
Of course, in India's case this is only the number of accidents that are officially reported, so the real number is even higher. Here in Goa, every year thousands of additional vehicles appear on the roads. In 2012 Goa had total of 7,90,000, and by 2013 it added 76,000 cars, for a total of 8,66,000 vehicles.
The National Crime Records Bureau reported that in 2012, there were 4,288 accidents in Goa with 302 fatalities.  And a year later Goa experienced 4,293 road accidents, with 269 fatalities. That's a death on the road every 33 hours!
Yes overall one can agree that the roads are getting slowly better in Goa. Unfortunately, however, the size of the cars and engines are growing faster than the infrastructure needed to support them. A 40-foot container truck must have much stronger asphalt and better engineered curves to support its size and speed.
In addition, drivers' attitudes don't change much. It would be nice if authorities understood that even more important than fines would be a focus on education and awareness to improve driving habits.
South Goa residents experience many odd things on the roads, such as a left-turn curve on the highway that in time has been converted into to a four-way junction, with no proper signs or speed limit. It's a place known to locals as "Char Rasta". Drivers and residents report that local buses stop in the middle of the junction to pick up or drop passengers, interfering with the traffic and creating a blind spot for drivers and pedestrians who try to cross the street. Several accidents have been seen at this spot. The junction is the main crossing to the beach areas, and also leads to the five-star Lalit hotel. After crossing this dangerous junction, Lalit's guests must face a back-breaking crumbling road for the next few kilometres, before reaching the resort (where at this point a little relaxation is necessary!).
The narrow road is elevated above rice fields, making it even scarier as at some points falling would entail a two- to three-metre drop. The Lalit PR manager informs that the hotel itself has been working with authorities for the past two years to have the road fixed. The tender passed and work was supposed to begin in October but didn't. Now this manager is afraid that political changes will cause even further delay.
Personally, for me the lack of understanding or awareness is exemplified by the local buses.
No use of indicators, dangerous and reckless driving, unnecessary usage of high beams, stopping in the middle of the road or just using their ear-piercing horn cause me to shiver every time I see a bus ramming down the road.
Last year a shop owner in Palolem, Ms. Sablin, was one of many to be forced off the Palolem beach road by a racing bus. Luckily she moved in time as she almost ended in a side ditch with her scooter. When she filed an official complaint with police, the officer told her that unfortunately not enough people complain in order to make a real change.
Do big vehicle drivers fully understand the responsibility they hold for other people's lives?
Another major problem, of course, is something every responsible driver in Goa laments: the overuse of high beams at night. High beams blind drivers moving in the opposite direction, and should not be used as a default. They are to be used on unlit roads where there is no oncoming traffic.
And that's not to mention unmarked speed breakers, which are responsible for a great many traffic fatalities each year in Goa. Many of these breakers do not meet official guidelines for height, width and signage, and it's no wonder so many people have died because of these bumps that are meant to save lives but instead end up taking them.
India is the biggest democracy in the world. Change can happen but not by accepting the situation as is. To make change, we need to understand that things can be different, roads can be widened and properly marked, drivers can use indicators, car horns can be regulated, high beams can be used sparingly, speed breakers can be marked and pedestrians can have safe crossing.
A great example of how to do things correctly is Panjim. On many streets, sidewalks are in place and road signs are in use. Walking or driving in the city, if not exactly a delight, is no nightmare either.
So if you are experiencing any offensive behaviour or a dangerous situation, bring it up, don't accept it, make the change, ask why and try to create a better neighborhood for yourself and others. Buses should use indicators and stop only in designated areas, and large vehicles should give right of way to scooters and pedestrians. Kindness on the roads can be achieved!
Heard on the Streets is an initiative by Goa Streets inviting readers to write about issues they're passionate about. If you have something you'd like to write about, send us your story or story idea at streets@goastreets.in