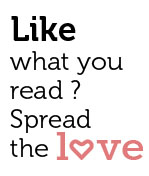 Share
Leader Paes and Radek Stepanek won the men's doubles finals.
He May Be 40, But He Plays Like He's 20
The Arthur Ashe Stadium in New York City witnessed a momentous day for Indian sports when Leander Paes, along with doubles partner Radek Stepanek of the Czech Republic, beat Austrian Alexander Peya and Brazilian Bruno Soares to lift the US Open Doubles title on September 9. For us here in Goa, this achievement is probably a little more special, because Goan-born Paes has done his state proud once again.
It would almost be easy to overlook that one of the world's greatest tennis players has his roots in Goa. That's because Paes was brought up almost entirely in Kolkata, despite being born here, and it's fair to say his identity at this point is more Bengali than Goan. He is a descendant of the Bengali poet Michael Madhusudan Dutt through his mother. Still, his father Vece Paes, a noted athlete in his own right, is Goan. And his family hails from Velim, where Paes himself has spent time.
A few years back, he talked about his Goan grandfather and his journeys in Africa. "Grandpa actually designed this home (in Velim) for us.  He was quite a man. He came over from Arusha, in Tanzania. He was a great doctor and when the Indians were asked to leave from there, he got a boat with his brother and sailed to Goa."
We made several attempts to chat with Leander and find out how he feels to have achieved this win at an age when most of his peers have retired. Unfortunately, he was not available to share his views. So we asked a couple of local tennis aficionados how they feel to have a Goan win an international title in tennis.
Nineteen-year-old Goan tennis champ Natasha Palha said she was extremely proud and says Leander is the perfect tennis idol for an upcoming player. She has had the privilege of meeting him thrice and is particularly taken by his emphasis on being a good person first, and a great tennis player next.
While most professional athletes begin to draw the curtains on their careers when they turn the corner of 30, Paes has moved steadily on, overcoming a major health scare (a 2003 brain lesion caused by a parasitic infection) and relentlessly adding Grand Slam titles to his name. Former Doubles Partner Mahesh Bhupathi tweeted on the night of the game, "LP!!! 40?? Really??? Moving like he is 20…Inspiring stuff" – and it was apparent to anyone who watched the game that Paes' agility and energy were at an all-time high, his 40 years notwithstanding.
At 40, Paes is the oldest Tennis player to win a Grand Slam title – his 14th. His latest win came at an age long past what is considered one's prime in the world of tennis (or for that many pretty much any other professional sport). Paes represented India at six Olympic Games, won an Olympic Bronze medal and was the recipient of the Rajiv Gandhi Khel Ratna (the highest sporting honour in the country), the Arjuna Award and the Padma Shri.
Back in 1990, at the age of 16, Paes commenced his international career in a doubles match with Zeeshan Ali (who is currently Paes' Davis Cup coach), to beat the Japanese team in an intense five-setter Davis Cup match. It set the tone for the rest of his career, which only moved upward from then on. Adding victories consistently as a solo player, he then partnered with Mahesh Bhupathi starting in 1996. The team went on to reach the finals of four Grand Slams. The duo won Wimbledon in 1999 and the French Open in 1999 and 2001. While Paes showed tremendous skill and potential to shine in the Singles category as well, he made a conscious choice to focus more on doubles and mixed-doubles.
Perhaps Paes inherited the sporty gene from his Olympic Bronze Medal-winner father Vece and national sportswoman mother Jennifer.
Tennis enthusiast and Paes fan Ranjan Atreya says that although he missed watching the winning match, he was ecstatic when he heard the news. "I always believed Leander had more tennis in him and I'm so glad upcoming tennis champions now have a new idol to inspire them to live their dreams and pursue a less-talked about sport in a cricket-crazy country", he says.
Speaking about this latest US Open win in a post-match press conference, Paes said, "Today, Radek helped me to get to be the oldest man or the oldest tennis player to ever win a Grand Slam in the Open era. I thank him for that, and we are definitely not done," making it abundantly clear that his age is not weighing on his mind, and that his best, perhaps, is yet to come.