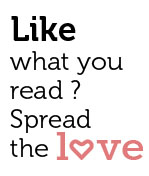 Share
My Journey 
beyond the Canvas
Exhibition on till April 3rd
A large, exuberant crowd descended on the Goa Streets headquarters on Chogm Road in Sangolda on Tuesday, order March 3, for the launch party of Galleria By Streets, a new venture kicking off with a month-long exhibition called "Beyond the Canvas". The show features an exquisite collection of paintings, sculpture, jewelry and clothing by the acclaimed Mumbai-based artist Dr. Nandita Desai. The launch party featured tunes by the soulful Joanne Fernandes, yummy food & drink and delightful art displayed in the 100-year-old Indo-Portuguese house that doubles as the office of Goa Streets, the News & Entertainment Weekly. So what if we're biased? The evening was magical! Nandita's beautiful works are available at a 20 percent discount during the first week of the exhibition. Below, Nandita explains the journey that brought her Beyond The Canvas.
My idea of travel, too, is to seek out the Antique and the Vintage quarters of the city (Old London, Bombay's Chor Bazaar and Oshiwara, Kochi's Jew Town and the by-lanes of Old Delhi and Pondicherry).My life has been all about constant movement and relocation to new homes. In fact not a new home but several old ones! Heritage homes, seeped in history, nestled in forgotten cities – we travelled everywhere where my Dad's bureaucratic job took him. Nine schools and subsequent residences later, the love for all things vintage seeped into my bones!
During these travails I source antiques, paintings and objects which I love. They travel with me to be restored, re-touched, re-painted and re–born! From Antique pendants (more than 100 years old) to Vintage (more than 70 years old) paintings, from tables, chairs, lamps, carved wood, old wood and trees – they all feel my loving care. The juxtaposition of the old and the new fascinates me. So using the VintageAntique items as my core inspiration, I build my art work around them. So my table gets painted with the background of an old haveli with ladies lounging around the house. My antique trunks get images painted on them, the lamps retained their bent quirkiness but are cleaned and scrubbed till squeaky clean and then they get painted!
From the oft visited charming old markets, I find beads, old photos, brooches and chains that find their way into my hand-crafted, hand-painted natural and organic jewelry.
I pair my jewelry with my minimalistic cotton/silk lounge wear – which I paint to match the neck pieces! Having lived in old stately houses (the one in Kolhapur was called 'The Old Palace'!) with dignified portraits adorning their walls, I was inspired to create my 'King' painting and those of royal ladies and their entourage!
Everything in this collection has a touch of forgotten times, of history – all in a modern avatar!
Perin IIavia and Marisha Dutt
To soften the impact of the Vintage and Antique wood, I have displayed my works with paintings of nature – flowers, birds, landscapes… to make the antique come alive in a modern garden setting!
On one of my walking journeys in Khandala I came across a 150-years-old tree which I shaped into a series called 'The Journey'. The wood used in this series, and the way it has been treated, painted and sculpted, represents a journey that Buddha could have undertaken. From the Buddha image, to his bowl, to his path down the river – these works please the historian in me!
I have travelled many roads in my ever changing 'gypsy' life. None has given me so much and is so close to my heart, as this collection of art which I name 'Beyond the Canvas'. The paint streaks across my tables and chairs and wood sculptures and lamps. And my enthusiasm runs along with the paint!
Come join me to celebrate this, my journey, and stop at my street and share my moment in the sun with me at Galleria by Streets!
Junelia (left), Deepak Lobo
 About Dr. Nandita Desai
Nandita is a Mumbai-based artist who also happens to be a poet, academician (PhD in Maritime History), former Professor in the US, Cordon Bleu chef and sculptor – all rolled into a 5 ft. 1" power-packed frame. Nandita feels that her love for vintage, organic, handcrafted and natural art has found its "idyllic setting" in the 100-year-old Indo-Portuguese home that houses Goa Streets.
Note: Part of the proceeds of Beyond The Canvas will go to 'BalDham', a home for boys aged 8-16, helping these street children in Lonavla, Maharashtra find a better life.
Open: Monday through Saturday
10.30 a.m. to 6.30 p.m.
Phone:  8975879394
Vinanjay (left), Julia Bliss
Waheeda, Nandita Desai and Zoya
Joanne Fernandes
Monty Sally