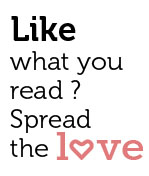 Share
There's one kind of book you don't get any more in bookshops in Goa, or anywhere else, seek for that matter. The pocket Konkani romance. These little books, known as 'romaans' in Goa's state language were wildly popular in the early 1900s, and even up to the Liberation of Goa in 1961.
Homesick sailors on board ships far away from Goa would read out stories from these pocket novellas to their colleagues huddled around. Back home their wives too would relish these mini-sagas of love and betrayal, and then pass them on to other eager awaiting readers.
I found a treasure trove of over a hundred titles of these romances in the shelves of the Goenkarachem Daiz library in Margao. Delving into them was like travelling back in time to a different Goa.
The books are priced at a few annas or rupees. Sixteen annas made a rupee back then.
Mogachim Coutam (Wounds of Love) by Joao Inacio de Souza of Mapusa cost Rs 1.25 back in 1964. An advertisement in the book also informs the reader that bouquets, paper flowers and 'crowns' are available for feasts and other events at the author's shop in Mapusa.
Nirmonn  by Menino Jess Fernandes of Quepem shows the influence of western lore. The cover has a damsel tied to a tree with tribals dancing around, the gun-toting hero about to rescue her. The book was priced at one and half rupees, published by Lourenco Sequeira from Casa Popular, Panjim. Each chapter (called avessor) has detailed titles in the fashion of nineteenth century English novels – one chapter head says – 'Nixttur zogddem Modgounchea rostear- Ricardac paichea utrancho ugddas ieta hea vellar' (A bloody fight on a street in Margao – Ricardo recalls his father's words).
 The most prolific writer of Konkani romances was Reginald Fernandes, who earned the title of 'Romansincho Paxai' (Patriarch of Romances). His works include such fanciful titles as Chorancho Chor (Thief of Thieves), Gupit Soiro (Secret Relation), Ifernantli Rakxinn (Demoness from Hell), Mea Culpa (My Fault), Ordem Cazar (Half a Marriage) and Zorzorro.
These popular novellas were not restricted to Catholic authors alone. Ramacanta Poulencar wrote 'Donaldo ani Lucinda' and Prabhakar Tendulkar also penned many stories. According to Tomazinho Cardozo, a well known writer and tiatr artiste, some of the romances of Joao Inacio de Souza were the fruits of collaboration between Souza and Tendulkar. The former would outline the plots and publish the books, while Tendulkar would do the actual writing, says Tomazinho.
I browsed through Magalfira by Rosario Gracias de Siroda, published in 1959. The tale chronicles the joys and sorrows of Magalfira, an destitute child raised by a French couple, Madame and Lord Vincy Du Barry.
Patoc ani Crim (Sin and Crime) by Antoninho Francisco de Souza, priced at 6 annas in 1950, even has a riddle on the first pages, which if solved is promised a prize of 10 rupees, with consolation prizes of a copy of 'Bernandin ani Belinda'.
'Mogachi Vhodd' written by Dioginho d'Mello inspired the first Konkani movie 'Mogacho Aunddo' (Love's Craving), directed by Mapusa native Jerry Braganza and released on April 24, 1950.
And then there's 'Eliza – Rupest Titlem Gunnest' (Eliza – beautiful and noble) by Ignacio Xavier de Souza Rodrigues in 1908, that tells of the love of Basil and Eliza. Jane Austen, Charles Dickens and Alexander Dumas must have been some of the authors who influenced the writers of these Konkani romances.
The tradition was carried on even after 1961, by writers like Walter Menezes (Koddu Sonvsar), Willy Goes (Altoddi Poltoddi) and the prolific Bonaventure D'Pietro (Soitanacho Ghutt, Clara). The book sizes are larger now, and they have evolved into full length novels.
The handy little 'romaans' is no longer around. It could return, if some enterprising writers and publishers revive this genre. If they do, we could soon be carrying Konkani popular fiction in our pockets again.
/
/
/