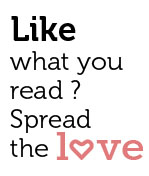 Share
How would you react if the lead character in a film was called 72 (Bahattar), decease his father 70 (Sattar) and his brother 71 (Ik hattar).
I cringed, hoping in hope for a course correction somewhere down the line in the Akshay Kumar – Asin film 'Khiladi 786'. Ultimately, I was disappointed.
Akshay Kumar, the man who until recently made the genre of action comedy a wonderful thing to watch in Hindi cinema, is back with 'Khiladi 786'. This is his eighth film with his lucky word 'Khiladi' in the title. His other charm here is the number 786, a lucky number amongst Muslims in the sub-continent and a numerical sequence immortalised by Amitabh Bachchan in films like 'Deewar'.
But, neither charm worked well in this film which tries so hard to 'entertain'.
Akshay is a young good-hearted Punjabi lad in the film, born into a family of cons who want to get him married off. Their image already notorious, his family poses as policemen in order to accomplish their nuptial goal. A match maker Mansukh (Himesh), desperate to salvage his reputation, connects them to another family of 'policemen', who also are incidentally gangsters posing as cops. Their goal is to get their difficult sister Asin (Indu) married off. Worse still, Indu's brother, Tendulkar (Mithun) is one of the most dreaded dons from Mumbai.
The film's main story line is a classic stand-off between the two families from Punjab and Mumbai, around which the comic element builds. While a sub plot involves Indu and her jailed boyfriend, who turns villain and helps nudge the film towards climax.
Akshay Kumar has enacted the role of a sweet, robust marriageable Punjabi so many times, that he can do this kind of role walking in his sleep. And while his films may not have clicked very well with audiences in the past year, his comic timing still clicks and is, without a doubt, the highlight of the film.
Other actors, including the venerable Mithun Chakravarthy, who has been dabbling in a lot of comedies of late, also hold their place, even as the female lead, Asin, is reduced to a screeching damsel throughout the movie.
Singer and music director Himesh Reshammiya makes a comeback, this time as a story writer, actor and producer all at once. You can't miss his nasal twang singing, which was a rage across India half a decade ago. And you've got to credit him for enlivening a song or two from Khiladi 786, which has stayed on the charts since the film's pre-release days.
Ashish Mohan, the director, has tried to pack in as many masala ingredients as possible in the film, to make sure he missed nothing. There's action, comedy, drama, emotional upheavel, but one wonders how humorous it is to see a kitten with crackers tied to its tail jumping around when they burst. Or what kind of people laugh when dwarfs are callously mocked for their lack of height?
Over all, Ashish Mohan appeared to have all the ingredients required to make a successful contemporary, but not necessarily good, film. But somewhere along the way the recipe got messed up.