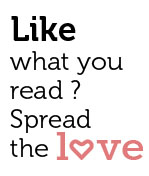 Share
Kanchi Mehra 
She May Shock You. But That's A Good Thing.
Kanchi Mehta, no rx the founder and curator of Chameleon Art Projects is a woman on a mission – to educate Goa about what art can look like in the 21st century. And if there is a bit of debate along the way, order so much the better. "I love the idea of shocking people with art, ampoule " she says, chuckling irreverently.
Mehta's new exhibition – appropriately entitled 'The Summer Project' displays photography, street art and installation work alongside traditional paintings. In keeping with the theme of surprise, it's housed in a restaurant and neighboring clothing store.
The venues in question are The Black Sheep Bistro and Sacha's Shop. Both are located within the same building in central Panjim. The restaurant does 'globally inspired' cuisine using local ingredients and the store sells designer clothing and accessories. Concurrent with the exhibition, they are serving up special dishes and fresh designs, respectively.
The work of 5 artists is on display. Two of the artists are from Goa, one is from Mumbai and two are from abroad (Portugal and U.S.A.). But all the pieces were produced in Goa. There is conceptual photography, performance painting and street art on show. Just one little hitch – the restaurant is only open in the evenings these days (the shop is open all day and into the evening).
Mehta calls the enterprise an 'experiment.' By this she means the art hasn't been chosen based on what people have told her that Goans either like or dislike. Instead she has simply chosen what appeals to her, using her own aesthetic tastes and bearing in mind also the spaces in which they would be displayed.
When I ask what the response has been like so far she is brutally frank. "Its been mixed. The artist crowd I invited loved it. They have seen this kind of thing outside Goa and are excited to see it coming here for the first time." But others have been more critical. "Some visitors were a bit thrown by not seeing many paintings. To many, art still means only paintings – and not photography or installations. Some were like: 'What is this rubbish?'"
But Mehta seems more than happy to take such criticism on the chin. "That's ok," she says. "To my mind, it's what art does. It evokes emotions and prompts you to think and reflect, perhaps at a later time."
Mehta's previous exhibition – 'Rebirth of Detail' at Sunaparanta – also pushed boundaries. Though housed in a traditional gallery, it included displays of video art, audio art, installations and performance art alongside paintings and sculpture. I ask why she persists with what seems like an uphill struggle. Pat comes the reply: "If you only show people Shah Rukh Khan movies, then that's all they will know and possibly all they will want. They won't know what Naseerudin Shah or Nandita Das do. I'm trying to show them that."
'The Summer Project' runs till 10 May at The Black Sheep Bistro and Sacha's Shop, 526 Swami Vivekananda Road, Panjim.
The Black Sheep Bistro: Tues-Sun, 7pm till late
Sacha's Shop: Mon-Sat, 10am – 8pm