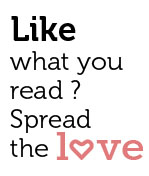 Share
An Endangered Goan Treasure
In Conversation With Heritage Expert Heta Pandit
Kaavi art, beautiful, intricate murals painted with red Konkan soil against white sandblasted backgrounds, representative of the early creative impulses of Goa, is dying. Much of the work was done hundreds of years ago, etched onto the walls of temples, shrines, homes and the occasional Roman Catholic Church. Many of the structures on which the art is rendered are owned by private families who lack the economic resources to properly maintain them.
Heta Pandit, an independent researcher and writer on heritage issues, spoke at the Gallery Gitanjali this past week about these highly endangered Kaavi murals, many of which feature images of lotuses or sunflowers and geometrical designs set on snow-white lime obtained by burning sea shells.
Heta herself has led a rather exciting life. While on a voyage in East Africa, she met Dr. Jane Goodall, the world renowned anthropologist and chimpanzee expert, working for four years as her field and research assistant at the Gombe Stream Research Centre in Tanzania. Heta has long worked to protect the environment and heritage sites, in addition to her stints as a copywriter and tea planter.
Along with architect Annabel Mascarenhas, she co-authored the book "Houses of Goa", published by the award-winning architect Gerard da Cunha in 1998. In October 2000, she won a two-year research scholarship from the Homi Bhabha Fellowships Council, Mumbai, to document the work of artisans and craftsmen in Goan house-building. This research took the form of an illustrated book, "Hidden Hands – Master Builders of Goa". In 2002, she was recognized for her contribution to Goan literature by the prestigious Menezes Braganza Institute. She's also published a book listing 1,000 historic properties in Kerala, wining an award from the Kerala Government. Her book "Walking with Angles" compares the architecture of Goan churches with that of Christian homes. She founded the Goa Heritage Action Group and The Heritage Network, conducting tours and other events designed to protect Goa's historic legacy. Formerly a resident of Goa, Heta now resides in Mumbai.
Perin Ilavia: How did your interest in preservation start?
Heta Pandit: It began in Tanzania, East Africa in the 1980's when I realized that buildings were evidence of history. In Dar e Salaam where I lived there were no buildings that reflected the history of the Africans, just buildings built by the British. I then saw the importance of buildings as extensions of people's identity.
PI: Why and when did you visit the Desprabhu House in Pernem?
HP: I went to the Deshprabhu House, a beautiful mansion typical of Indo-European architecture with very few local features, for the book Houses of Goa in 1998.  The Goan feature in interiors is the prominent Kaavi art.
PI:  How did you meet Mrs Satvashila Devi Raje Bhosale, Maharani of Sawantwadi?
HP: She is an artist herself, and custodian of the arts and crafts of Sawantwadi. When I heard that there were some examples of Kaavi in Sawantwadi, I went to see her as part of my research for the book "Master Builders of Goa". That is when she shared many thoughts on Kaavi. In fact, I was introduced to some artists who knew about the technique, and noted that Kaavi has in fact come to Maharashtra and Karnataka from Goa.
PI: Were you involved with Fundação Oriénte, and scholars José Pestana and restorer Miguel Mateus, who  conducted preliminary studies on Kaavi, and restored the temple at Advalpale in Goa, in 2006?
HP:  Yes.
PI:  From the structures identified for restoration, who is going to fund the projects?
HP: Governments have to recognize the value of this state and national heritage and fund the preservation. The wealth belongs to us all even if the property belongs to an individual or a family. According to me, the preservation of heritage buildings and these paintings are important because it's evidence of our history, a documentation of a social life and period.
'