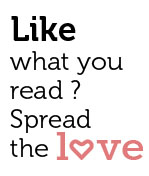 Share
Dine in the Latin Quarter
Of all Viva Panjim's achievements – and there are many – perhaps the most noteworthy is its extreme popularity among both Goans and tourists. Not like the ubiquitous multi-cuisine and fish-and-chips joints cramming the beach belt where every face is white. Or many of the local haunts where a Westerner is never to be seen. Owner Linda de Sousa has won so many awards and accolades that it's not surprising that her little gem tucked away in a quaint bylane of the capital's colonial Fontainhas neighbourhood,troche known as Panjim's 'Latin Quarter', rx is anything but a secret. That means you can't always find an empty table. But when you do, discount you're in for something special.
It's not about the unmistakably Goan feel of the furnishings in the breezy restaurant, which used to be the parlour of the home of Linda and her late husband Michael (Linda still lives upstairs). You don't come here for a taste of history or heritage, even there are plenty of both. Linda, you see, understands food very, very well. And it can be safely argued that she is one of Goa's premier food ambassadors.
Soft lighting sets the mood
Everyone who knows and loves Viva Panjim has their favourite dish. We love the ambotik, a spicy, tangy, deeply satisfying Goan specialty prepared with different kinds of fish. The Goan curries, balchao, xacutti, cafreal, caldin and other delicacies are all prepared to the specifications of Linda's expert hand.
Viva Panjim doesn't bill itself as a 'fine dine' or fancy restaurant of any kind. Therefore it can be forgiven for straying from its top USP – very delicious Goan food – and expanding the menu into Chinese and Western cuisine. After all, not all its customers, especially the foreigners, are adventurous enough for ambotiks and balchaos. And if you come with young kids or a cranky British uncle, the Chinese fried rice or an old-fashioned steak and fries – prepared with as much flair as the xacuti – can come in handy. There's also a selection of Portuguese-Goan delicacies which are virtually impossible to find elsewhere – a testament to Linda's status as a champion of traditional cuisine.
Viva Panjim has always been about the personal touch of Linda, a former school teacher, and Michael, who passed away just recently. Linda may be on her own now, but her wonderful establishment still brims with life. There's a small air conditioned room inside, but we recommend you avoid it and sit either in the parlour or the tables outside, with their air of a quaint sidewalk café (flies can sometimes be a problem, however).
If you're tourist and reading this, this is one place you don't want to miss. If you're a local, you probably have your own favourite haunt for Goan food, and it may well not be Viva Panjim.  Then again, maybe it is. And you would have made a fine choice.
The Food:  Among top in town for Goan
The Ambience: Colonial, warm, cozy
Something Special: The Ambotik
Prices: Moderate
Where: 31 January Road, Behind Mary Immaculate High School, Fontainhas, Panjim. Phone: 9850471363