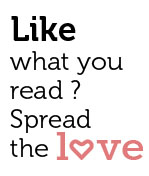 Share
Spice up your weekends with the Salsa and Tequila fiesta at Vivanta by Taj – Panaji
Tequila cocktails, spicy bites and twirling moustaches –sounds perfect right? This June the Vivanta by Taj – Panaji bartender is concocting some wicked cocktails at Tease so don't let the rain down your spirits.  Every Friday and Saturday, the bar will be hosting a Salsa and Tequila fiesta with well-known food and beverage from across the Mexican region which is famous for its Tequila, special chilly appetizers and finger foods.
And no fiesta is complete without the entertainment it beckons. Down your Tequila cocktails with live entertainment and Latin music at Tease. The bar will be open from 7:00pm to 12:30am.
Things are truly spicing up at the Salsa and Tequila fiesta at Tease
Discover Vivanta
Work hard and play hard. Relax and energize. Ideate and confer. Evolve and transform. Revel in a spirit that presents the normal with an unexpected twist.
Stylish and sophisticated, Vivanta by Taj delivers premium hotel experiences with imagination, energy and efficiency. Currently comprised of 26 hotels and resorts in India and the Indian Ocean region, Vivanta by Taj is represented across key metropolitan capitals as well as popular holiday destinations like Goa, Kerala, Rajasthan, Sri Lanka and the Maldives. Vivanta by Taj offers an imaginative, vivacious and stylish take on 'cool luxury'. With innovative cuisine, energetic spaces, unique motifs, the smart use of technology and experiences that seek to constantly engage, invigorate and relax, it appeals to the cosmopolitan world-traveler immersed in a sensory lifestyle.
Stay connected to Vivanta by Taj Hotels & Resorts.
Follow us on Twitter:
http://twitter.com/vivantabytaj
Facebook:
http://www.facebook.com/vivantabytaj
You Tube:
http://www.youtube.com/vivantabytaj
/
/
/