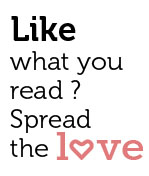 Share
In collaboration with franchisees in Panjim, doctor Vasco and Margao.
In India, where one person in six is undernourished, an unlikely health concern is booming: Obesity. In a shocking revelation of countrywide statistics 70% of urban youth in India suffers from Obesity and statistics show that Goa ranks # 3 in Obesity, with 27% of females and 20% males ranked as obese.
With the growing number of an obese populace there is not a single clinic in the State that deals with health, diet and nutrition.  The diet and wellness industry being the fastest growing industry in the world it is the need of the hour to ensure an overall sense of wellness for the society and the future generations.
Harpreet Pasricha, Goa's # 1 Wellness guru for 15 years in the industry is franchising The Diet clinic in Panjim, Vasco and Margao. Her experience in the wellness industry and her belief is that no two people are the same. Just as our finger prints, our voice prints, our lip prints are individualistic, our individual genetic profile is also different and fad diets are not always suitable for every individual. After years of research on western nutrition, obesity journals, fad diets, Atkins, GM, Blood Group diets, Ayurvedic diets; Harpreet has evolved the concept based on individual body constitution. The individual's life and body are constantly evolving and food or food supplements used today may not be the best choice next month or the next year.
At the Diet Clinic the core of the unique program is four basic steps of detoxification, rejuvenation, nourishment and maintenance which helps to detoxify the body, prepares to absorb the nutrients and help the body to repair itself and maintain a renewed state of health.
The Diet Clinic does not use any gadgetry gizmos or powders, supplements or additives. Instead nature's bounty is tapped into preparing a pure healthy and individually beneficial nutritional program right in the comfort your own home. Each individual's body type is assessed and monitored on a regular basis offering a suggested customized dietary plan which is monitored regularly.
THE DIET CLINIC FRANCHISES:
Vasco franchisee –  3N Distractions headed by Mrs. Roshan Gunjal was intrigued with the concept and being an environmentally friendly person her interest only seemed to be a natural progression into the field of wellness and health. The Diet Clinic Franchise in Vacso 3 N Distractions is all set to provide a new and healthy lifestyle to the residents of Vasco. The Vasco Franchise will be inaugurated on 14th June 2013 at 10:30 a.m.
Margao franchisee – Mr. Siddharth Paroolkar an architect is venturing into the fitness industry for the first time. His aim with the venture is focused on providing health and fitness services with the single goal of improving the quality of life in Salcete, with Happy Life. The Margao franchise will be inaugurated on 15th June 2013 at 10:30 a.m.
Panjim franchisee; Ms.Sharddha Jobanputra is a graduate of Saraswat College of Commerce & Management and had worked as a Corporate trainer for soft skills and behavior. She is all set to get Panjim into "Smart Flips – The improved you!" The Panjim franchise will be inaugurated on 16th  June 2013 at 10:30 a.m.
/
/
/