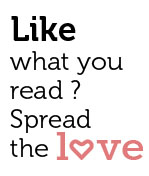 Share
"I started feeling rain and started swirling to it till it all went insane." Joanne Fernandes
I don't think I'm alone in my belief that Joanne Fernandes has one of the most beautiful voices in the music scene in Goa. It has the power to arrest and the subtlety to transport you to another place. Add to this the lovely Mediterranean decor of J&A's Little Italy restaurant in Baga, the silver moonlight suspended above your head and a glass of Sangria with the finest of home cooked Italian food in Goa. All the elements were in place and all one had to do was to let go and enjoy the evening.
J&A's is true to the charm of Goa. Soft and inviting with a classic ambience, the restaurant has retained its authenticity for the last nineteen years (its longevity alone makes it a true Goan phenomenon!). "We were known as the first specialty restaurant in Goa. People laughed and said 'Italian in Goa!'", says Jamshed, owner of J&A's. 
Anuraddha, who doesn't like dessert, swears with her life on the Chocolate Souffle and she also recommends the Beef Carpaccio here. I also ate a delicious parma ham pizza with a bed of rocket leaves – pure heaven! Oh, and did I mention the pastas? Don't take my word for it. Come here and try for yourself. The Italian food at J&A's is sublime.
Aside from J&A's cuisine, of course, the evening's draw was Joanne Fernandes on vocals and guitar, with Warren D'Mello on guitar and Alister D'sa on percussion. The trio drew inspiration from Pink Floyd, Alice in Chains and, most notably, Tracy Chapman. To our pleasant surprise, Joanne also threw in a few of her own numbers. One particularly moving piece of hers is 'Outside My Box', which talks of her journey to break free.
Candlelight Dinner At J &A's
Winner of the Voice of Goa competition in 2006, Joanne has established a reputation as one of the finest singers in this part of the world. It takes just seconds of hearing her to understand that there is something extraordinary about Joanne and her soulful voice.

"There are no boundaries. It's all about experimenting," she explains.
Alister D'sa
J&A's will be putting on these kinds of wonderful evenings for the next 12 weeks.  As if their world-class Italian food weren't enough! I for one am not complaining. There's magic in this little spot on the banks of the Baga River. All power to you, J&As!