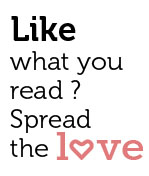 Share
Joanne Fernandes performing at Goa Streets Party
Is she Goa's best singer? If you think so, you're not alone!
Of the many musical talents that have emerged in Goa in the past few years, Joanne Fernandes stands out. She is one of Goa's most popular contemporary singers, and certainly one of the best as well. Her deep, soulful voice is reminiscent of Tracy Chapman, and she's one of the state's most sought after vocalists for events of all kinds (including, notably, a recent party at the Goa Streets headquarters!). Her recent performances in Goa's Cirque du Soleil-like production "The Playground" by the Omaggio performing company were nothing short of spectacular. In recent years, she has gained name fame by playing in almost every shack and restaurant in the state. It's probably just a matter of time before Joanne Fernandes is a household name nationally and internationally. This past week, I had an opportunity to pick her brain about a thing or two, here's how it went. Kudos, Joanne!
Sanket Sharma: What are your current and/or upcoming musical projects?
Joanne Fernandes: After a fruitful season with the musical "Playground," I'm currently using my time to practice and rediscover myself for a new episode of travel and adventure. I'm taking up select events in and outside Goa, but my focus is more than just doing gigs, even though I love performing. Time out is also required to develop and I am doing that with my voice, especially with Indian sounds as I feel it's a part of my culture I did not honour earlier. Being a soul singer, I wanted to connect deep with my Indian roots and find my soul here as well … This week we are recording empowering songs for children. It's an album called "Rab Se" produced by my friend Seema Rahmani, actress and former NDTV Goodtimes host "Heavy Petting". India's greats like Suresh Wadekar, Rekha Bhardwaj, Roop Kumar Rathod and other artists will be contributing and collaborating on this album. I am bringing in a Konkani flavor of which Fr. Noel is the lyricist and an English song written and composed by me. Vijay Xavier will be taking care of details in the studio. I am also simultaneously working with Vijay on my originals.  We should release singles in the following months.

SS: When did you first realise that you wanted to sing and be a musician?  
JF: I always knew, even as a child. At age 5 I was popular for singing and dancing the Lambada, at age 7 I won a local contest for the song Paradise by Phil Collins. I may have forgotten who I was in my later years, conditioned by school, society, expectations etc., but lucky for me I was a rebel and found my own path.  People didn't encourage music as a career. I am blessed to have a mother who saw my potential and brought out the best. Because of family support I am where I am today. Being a rebel alone could have gotten me into a lot of trouble. At age 15 mum pushed me to enter a contest in the village and I won with Besame Mucho, which brought back my confidence and got me started on dreaming again. In school I was known to be a dreamer. I'm so glad that time didn't go to waste.
SS: Did you learn to sing and play the guitar, did you take training? 
JF: I've learnt a little of guitar from friends. The only teacher I had for a few months was Rui Lobo. Currently I'm studying piano with Laura Gonsalvez, daughter of Braz Gonsalvez. I'm working on my rhythmic skills and I do play percussion.
SS: Did you have to work very hard to learn to sing and play? Or was it relatively easy for you ?
JF: They say you never have to work a day in your life if you do what you love. Well I love what I do and I love working and partying hard.
SS: What draws you most to a musician/singer ?
JF: It's not just the voice or skill that would attract me to another musician. Rather their essence, purpose and core because that's what reflects through their music.
SS: What kind of musician/singer do you want to be? 
JF: I am just a vessel channelling what comes through. Constantly evolving so I would not give myself a label. I am always striving to go beyond myself and my limitations.
SS: What do you think of music in Goa currently?
JF: We as a state are blessed with raw talent. It's in our blood, step, bounce, melody of our language and culture… And we also have a sussegad attitude which is good, but we'll also be resting a long time when we die. There is much to accomplish and I often have to kick and pick myself up and move forward. Some people are happy with fish curry rice and some are hungry for more. One man's food is another man's poison. I can't really judge.
SS: Who are some of the contemporaries in India or Goa who you really like?
JF: A friend Vince Costa is releasing an interesting album "Saint and Sinner", a must listen. Krishna Gidwani is a folk artist who's pulling out some cool tunes. In India there are Gowri Jaykumar, Alisha Paes, Soulmate and many more. I've just named some of my friends.
SS: What is currently on your playlist?
JF: Listening to tribal music from Africa and South America as I have collaborated on a few songs from the tribes. I don't understand a word but I feel the vibration.