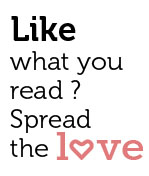 Share
Brenda Menezes
Open To All Artistes, But Please Be Original!
Eleven-year-old Aman Singh is a bright-eyed Goan lad studying at Sharda Mandir school in Panjim. But he is also the composer and singer of 'Risky Moves', a hip-hop track that went to Number One on the Internet Hip-Hop charts. The song and video were recorded by jazz aficionado and bass guitarist Colin D'Cruz at his JazzGoa studio in Sangolda, Bardez. Streets has been covering JazzGoa's new talent for several years, and we caught up with Colin to get an update.
"Aman hails from the Dempo business family, but his parents actively supported his love for composing stories, poems and songs," says Colin. "He has composed four songs so far. The lyrics of Risky Moves will resonate with kids all over. The song is a modern track, but I also used a very old sound – the double bass – and it still sounds very contemporary."
The video opens with Aman playing the tabla and then moves to the headphone-clad kid getting his hip-hop groove on. "This is an Indian hip-hop sound," Colin smiles, as we hear the tabla jelling with the keyboard and double-bass.
Domingos Sousa
The video was shot at Colin's home studio, the camera being handled by his wife and comrade-in-music Diana D'Cruz. But this is no amateur production. Professional musicians play on every track recorded by JazzGoa, whether the singers are amateur or professionals. The songs and videos are then uploaded to the JazzGoa website and often end up high on the Internet music charts, like SoundCloud, Bandcamp and Reverbnation.com.
"I want this messsage to go out strong and clear. My JazzGoa studio offers state-of-the-art song and video recording facilities of original compositions by amateur and pro artistes in Goa. All this is done absolutely free, at no cost to the artiste at all. I want our talented young and old singers and musicians to come to the studio and record their songs. I help them in the arrangement and melodies. We do a really professional job."
What does all this cost him? "I have all the equipment in-house, and I and my band members play on the tracks. So it doesn't cost me much, except for the time I put in. I do this because music has given me everything that I have today, and I want to give back to the community."
Sanger Serrao
But there is only one strong rule. The song has to be an original composition. "In Goa we have a culture of performing cover versions," says Colin. "This recording opportunity is an incentive for bands and individual artistes to break this 'cover culture'."
The song videos are edited by Colin himself. One of the most shared videos at JazzGoa is the Monteiro-sisters-and-mother trio singing the Portuguese classic 'ABC de Coração'. But that's not an original song, I say to Colin. "We do make an exception for classic songs of the land, particularly in Konkani and Portuguese. We want to preserve these old songs and we also want to rework and present these songs in new ways."
The Monteiro family music video is stunning in its simplicity, allowing the viewer to enjoy the mellifluous harmony of the voices of Sylvia, Shanice and Sherize Monteiro, who live in Donapaula.
"The Monteiro sisters have been singing since childhood, so their voices are in absolute sync," enthuses Colin. "There was barely any need for editing them, they are like one voice."
Colin is a softspoken man, preferring to let his music speak for him. His most eloquent voice is his bass guitar, with its deep resonating thrum often breaking into melodies, which bring this often ignored instrument into the forefront. The double bass is his latest love, and it stands like a hefty brown man in the corner of his studio.
Mineli Pinto
Brown Indian Band, in fact, is the name of one of Colin's many jazz bands. They recently played at the International Jazz Festival in Russia. Jazz Junction, another jazz ensemble, consists of Jason Quadros, Susan Rocha, Clifford Sequeira and Colin. Yet another outfit 'Smokin' Chutney' features Sancho Menezes, Chrystal Farrell and Clifford. Then there's Blues Power with Herman Abreu on vocals and guitar and Lennon Pires on drums. From jazz and blues, Colin also grooves with Latin Connection, starring guitarist Zezinho Fernandes. That's a life full of music for Colin D'Cruz, to be precise, forty years of music so far.
The late Emiliano de Cruz and Colin D'Cruz
The JazzGoa website now hosts over a hundred artistes, with as many original compositions. What are his recent favourites on JazzGoa, I ask. "Domingos Sousa from Panjim is an excellent Brazilian style guitarist," Colin recollects. "He has recorded a beautiful bossanova track 'Sem Asas' (Without Wings). Then we have Brenda Menezes, an Indian jazz icon who has recorded an album of jazz standards. Joshua Costa has recorded an album of contemporary jazz originals. And 14-year-old Sanger Serrao has played the saxophone for us on some major concerts. Then we've had young singers like Minelli Pinto and Aileen Carneiro."
Joshua Costa
What about the flurry of home recorded cover versions that Goan teenagers are putting up on Youtube? "Amateur singers and musicians need to be guided," says Colin. "I have a lot of experience in music arrangement and production, and I can help them improve and then present them to the world."
But is this a gateway for every bathroom-singing Tom, Dick and Jane? Does every starry-eyed Belieber get their 7 minutes of fame? "No," says Colin, "I have had to reject many singers, as they could not even carry a tune properly. But that does not mean the end of the music dream for them. They can be songwriters, arrangers, musicians, technicians, etc. The music and entertainment industry is so vast, there are many opportunities."
So what are you waiting for? Call Colin on 9657574480, log on to jazzgoa.tripod.com and visit him with your original composition at the Sangolda studio. Sing and play your heart out and you could be featured in the next Streets JazzGoa update!