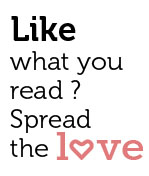 Share
TRAILBLAZERS OF GOA: PASSIONATE PEOPLE WHO MAKE A DIFFERENCE
Mumbai's Loss Was Goa's Gain When
Colin D'Cruz Arrived To Jazz Us Up
Is there anyone on the planet who has done more to promote jazz in Goa?
Mumbai-born self-taught musician of Goan origin
ignites a whole new music scene with Jazz Goa
EDITOR'S NOTE: This is the second installment of the Goa Streets' series "Trailblazers of Goa," featuring awesome photos and interviews with those in our lovely state who shatter convention, break through barriers, create new realities and inspire the rest of us. We have asked each of our Trailblazers the exact same 5 questions, including who they'd invite to a party if they could invite any 5 people, living or dead, what they'd change about Goa if they could be King or Queen, and what their secrets are. Check out Colin's responses below! Trailblazers of Goa pictures have been taken by noted photographer Eugen Hanley, with words by long-time writer and world traveller Hilary Lapedis.
"Goa is still heaven."
– Colin D'Cruz
Nestled in the rice fields of Sangolda, Colin D'Cruz lives with his wife, Diana and his bass guitars. A sleek studio in the corner of his living room is a favourite meeting and recording space for Goa's musical talent. A runaway from Mumbai, Colin breathes and breeds jazz. With his Jazz Goa initiative, providing live and online platforms for musicians from Goa and beyond, he has inarguably done more to place this tiny state of ours on the global musical map than anyone else alive.
When Colin moved to Goa in 2008, it was then "all about running around in wide open fields, plucking mangoes off the trees", he remembers fondly. When asked if he still finds those wide open spaces today, he says, "to a person born and brought up in Bombay, Goa is still heaven." Born to Goan parents, he has fond memories of childhood holidaying in Goa, and he eventuallyfound his musical home here.
Not a diligent student at school("my favourite subject was recess"), Colin's passion was always music. It was played at home,which suited the young musician-to-be just fine.He remembers going to see musicians play live for the first time, saying, "that memory stayed with me forever … I realized that this was where music actually comes from." The seed was planted, and he became a professional musician.
Playing live before an audience was his passion when he began his career in Mumbai, and it remains so today. He remembers having to learn on the job and even sing sometimes to cover the vocalists during their break on a four-hour gig.
So, why the bass guitar? I cheekily offer the opinion that it's not the sexiest instrument in the band. "If music has got depth and richness, it comes from the bass guitar,"he fires back. He points out that even a cheap music system will play the treble adequately but to get half-way decent bass, you need more sophisticated equipment. Bass is richness. Bass is depth. Cue Colin's recent foray into playing the Double Bass. This man is bass obsessed!
And why jazz? "It allows me to express myself".  It's less about "interpreting the composer" as in classical music, rather "Jazz is about expressing my own emotions in the song." Every performance is different because "if you're a jazz musician, you are always improvising."
Colin dedicates his working days to providing a studio space for Goa's musical talent to come and record with his help and support. Just asthe bass guitar gives depth to the band, Colin gives the bass – and the base – to the musical scene of Goa.
Colin, you make a difference!
What inspires you about Goa?
Colin D'Cruz: There's something magical about Goa not just for Goansbut for human beings in general. There is a vibe here that stays with people and there are very few people who would say they visited Goa once and never returned. It's this 'vibe' that offers creative artists the most inspiring environment and I'm not at all surprised why so many from all over the world choose to make Goa their second home.
If you could become King or Queen of Goa, what would you change about it?
Actually Goa already has a King Momo every year around carnival time and I would simply go by King Momo's law of the land that quite simply translates to 'party people, party!'  Seriously though, I feel very sad when I see locals leaving this beautiful piece of paradise to work and live in other countries all over the world when people from just about every other country in the world want to actually move to Goa. So I would first form a committee to analyse this strange behaviour of my subjects and then subject them to new laws that would stop them from leaving for other lands.
If you could throw a party and invite any 5 people in the world, living or dead, who wouldthey be?
Jaco Pastorius – The world's greatest ever bass player. He inspired just about every bass player in the world with me topping that list. Incidentally, he died on my birthday 21st September.
Diana D'Cruz – my wife who has been my biggest support system right from the word go. Besides, the party will be absolutely organised if she's included.
Elvis Lobo – one of Goa's guitar greats, he had come over to my house-warming party and man, does he know how to warm a house. Amazing yet very humble musician.
Chrystal Farrell – I worked with hundreds, maybe thousands of singers from across India and around the world in the last four decades and Chrystal definitely tops that list so I would invite her hoping she would sing at my party.
Donald Trump – The president of the United States and the most powerful man in the world. I would invite him just to find out how the hell he did it.
What drives you in life?
Music obviously. Music is a vast ocean and it's just a drop that a human is capable of learning in one lifetime. That's why my best is always yet to come and I'm always driven to reach for the next level as a musician.
What are your hopes and dreams for Goa?
The only constant in life is change. My hopes and dreams for Goa would revolve around not too many changes and not too quickly. Stay susegaad Goa.
Please tell us a secret or some secrets about yourself?
I speak for myself and my fellow bass players. There are only two types of people in the world and being a bass player is better than both of them.
For more information on Jazz Goa click here:
To view our first instalment of Trailblazers of Goa, featuring book guru Diviya Kapur, click here.
Photographs Copyright Eugen Hanley