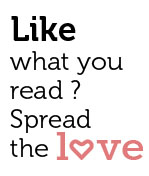 Share
Where To Put Your Money Now
With concrete jungles dominating much of India's urban landscape – and a nationwide shortage of free-spirited, search aesthetically pleasing, lung-friendly destinations – it's no surprise that everyone and their mother wants a slice of Goa. The question is how much of this desire translates into actual money flowing into the state in the form of investments. At times it's to the chagrin of home-grown Goans, and certainly the state's infrastructure is struggling to keep pace with development. But there's no denying the big bucks are arriving. Below, we offer a glimpse of some of the hottest investments and investment opportunities in Goa right now.
Real Estate
Because we live in a nation of 1.3 billion people with a rapidly rising middle class – and all the other factors listed above – it's a hard to imagine a long-term scenario in which Goa would be a bad real estate investment. That said, it can be safely argued that Goa's property market, like much of the rest of the country, grew just a bit too fast and furious in the past decade. And now, prices in many areas are no longer rising and may very well go down in the coming months. But real estate is never black and white. Excellent investment opportunities exist, if you find the right spot at the right price (Remember the Real Estate Golden Rule: You make your money upon purchase!)
"Right now it is Dona Paula and Caranzalem that are the most expensive (a result of high demand), while areas like the Kadamba plateau (between Panjim and Old Goa) are still picking up," says Desh Prabhudesai, President of the Goa chapter of CREDAI (Confederation of Real Estate Developers' Associations of India). Prabhudesai points to several bridges coming up – most notably those connecting the islands of Chorao, Divar and Santo Estevão to the mainland. Look for prices in those areas to spike in the not-too-distant future. Pernem, a once backward taluka of Goa, is also becoming something of a real-estate hotspot thanks to another bridge at Tiracol (not to mention an upcoming golf course in the area).  If anyone has any doubt as to the power of such bridges to drive up land values, consider what the Siolim-Chopdem bridge has done for  the Morjim area.
Remember, there are two main ways to make money in real estate: 1) purchase at below market value, or 2) purchase at market value in an area of high demand and rising prices. The trick, then, is finding the "steals" or, alternatively, identifying high-growth areas. One caveat about investing in real estate in Goa and anywhere else in India: always check thoroughly for clear title and understand potential dangers like squatters and legal pitfalls. A good lawyer is a must.
Agriculture
While the common notion is that agriculture in the state is on the wane, if not already dead, an undercurrent is gathering steam, albeit in halting steps, largely thanks to the efforts of the Goa Agriculture Department. Many Goan expats are pumping money back into their homeland, investing in fertile land, especially in the hilly regions of the state where water is abundant and farmers can obtain a controlled environment through a polyhouse, growing crops like flowers and vegetables all year round.  With the government providing as much as a 90% subsidy on building greenhouses of 1 square kilometre, modern-thinking  farmers are signing up by the dozens. In the program's first year, some 200 of these structures have gone up, offering hope that agriculture in the state isn't dead after all.
Still, there's much work to be done before Goa can claim its rightful place as an agricultural power house. Goa still imports a great deal of its produce from other states (even a large portion of the state's famous cashews are actually grown elsewhere and merely processed here), with landowners preferring to sell their parcels for crores of rupees rather than put them to productive use. Farmers need education and equipment, and those interested in setting up a truly modern farm – with technology and know-how from places like the European Union – face many obstacles, including finding land at anything approaching affordable prices. The potential, of course, is huge. Goa's competitive advantage is its abundance of fertile land near the coast, not far away from destinations like Doha and Dubai. With the right policies, including investing in chillers at the port and processing capabilities, "in five years we would be exporting to all over the world," said one farmer who's currently looking for land to set up operations in Goa.
IT Sector
Ever heard of a company called Browntape? It's a cloud-based software that helps online merchants (people who sell on eBay, Amazon, Flipkart, Snapdeal, etc.) manage their orders and inventory in one place without the need to log in to each site separately. By many standards, it's the hottest startup from Goa, and it's been making waves across the IT scene.  Working out of a small office in Porvorim, the company and its modus operandi are a testament to the fact that small-scale IT industries have a huge scope in Goa.
Browntape isn't alone. Quite a few IT-based companies and freelancers are choosing to live and work out of Goa, with the internet breaking down barriers and making it possible to work from anywhere, no matter where your client is.  A group of Swedish web designers have set up shop in Panjim called the 'Next Big Thing' with clients being entirely from Sweden, while they live and work in Goa. Whole wouldn't want to earn in foreign currency but spend in Indian currency?
"Goa does have a potential to be an ideal IT hub. All it needs is industry standard approach," said Arya Padte, the co-manager of the Goa Android User Group,  India's 2nd largest Android developer group and Goa's first, helping hone young engineers into app developers.
Goan authorities have longed talked about turning the state into a major centre for Information Technology. But progress has been slow, with mostly start-ups and freelancers taking the plunge rather than the big players. In order to attract the big bucks, of course, the state would have to invest heartily in ensuring proper power supply and internet access, two areas that are sorely lacking in Goa.
Entertainment
Ever since the International Film Festival of India shifted to Goa in 2004, the state has been host to a huge number of events, at a scale outnumbering even the largest cities of India. Controversies aside, events like Sunburn and Supersonic are here to stay and the universe of mega-events – like the actual universe – is expanding rapidly. That's in addition to smaller parties and gigs that are now held year-round in Goa. It's not a coincidence that outfits like the Deltin Group want to bring bigger and better casinos to the state. It's because of a growing entertainment industry.
Weddings, corporate events, film shoots, beach parties… The list is unending. There's a popular maxim doing the rounds among Goa's youth: "If you've made it within the state without having to emigrate, you're probably in the entertainment industry."  Event management companies ranging from wedding planners to festival organizers are selling one thing: Brand Goa as a destination.
While the sector seems like a solid investment opportunity that will only grow, inadequate infrastructure and the state's garbage menace are undoubtedly harming Brand Goa.
Food Processing
Yes, the fish is fished in Goa. But tons of it is being sent to other states for processing. Both the central and the Goan governments have identified food-processing as a target sector, and the industry's scope is huge.
It's not just fish, of course. The state's Catholic meat-loving population provides a large market for an abundant product. The Goa Meat Complex, run by the government, is Goa's only certified abattoir whose meat is permitted to be exported to West Asia.
Could this be a model for other food-processing endeavours? Again, for this sector to truly take off, infrastructure improvements like roads, ports, power lines, etc will be necessary.
"Most sardines are taken to other parts to extract the fish oil. Other fish, too, is mostly exported for processing," said Menino Afonso, the president of the Mandovi Fishermen's cooperative society. With the government making noises about growing food-processing at home – and poised to offer facilities for all those willing to invest in it – this could be a good time to set up shop.
Manufacturing
Make no mistake. A Mecca of Manufacturing Goa is not. But could this be an advantage? When there's nowhere to go but up, investors smell opportunity. A few manufacturers have long made their homes in Goa, including the tyre manufacturers MRF and Birla Group's flagship Zuari Industries Ltd. According to official figures, in the past three years six new major industries have set up shop in the state while another 32 small-scale industries are expected to come up. Not exactly an avalanche, but not a disaster, either.
Of course you don't have to own a company to invest in Goa-based manufacturing. The Automobile Corporation of Goa Ltd, a company jointly owned by Tata motors and the Government of Goa, as well as D-Link, a computer and network components manufacturer headquartered in Taiwan and operating from Verna, are listed on the Bombay Stock Exchange.
Besides these few big names, of course, Goa is something of a 'tabula rasa' when it comes to manufacturing – with a base that can only grow. With the right kind of investment, that is.
Pharmaceutical Industry
Goa has a large, established pharmaceutical industry, with estimated yearly revenues of more than Rs. 7,500 crores ($1.35 billion). The industry is growing at a healthy rate of about 15% annually, and employs more than 25,000 persons. It is estimated that the pharmaceutical industry in Goa contributes around 10 percent of India' pharmaceutical output. The Mormugao Port is a notified port for both import and export of pharmaceutical products, and there is an Assistant Drug Controller office in Mormugao. While the robust growth is an indicator of a favourable investment climate in Goa for pharmaceutical companies, the Government says it is working to further improve that climate, including by promoting a whole new industry alongside pharmaceuticals.
"Synergies with the pharmaceutical industry along with the several other advantages such as a large educated population make Goa an attractive destination for biotechnology companies. A biotechnology incubator is being set up to encourage biotech entrepreneurs," the government has promised in its State investment policy.
The good news is that if you believe Goa-based pharmaceutical companies will grow – as most in the industry do – you can always buy stock in them. Cipla, Glenmark and Indoco Remedies are listed on the Bombay and National Stock Exchanges, while several others operating from Goa (Syngenta, Ratiopharm, etc) are listed on stock exchanges abroad.
Aviation and Defence
State-of-the-art manufacturing of aeroplane material isn't what comes to mind when one thinks of Goa. So it may come as a surprise that our state hosts a company manufacturing carbon fibre composite material used to build aircrafts.  A joint venture between the Kineco Group of Goa and Kaman Aerospace USA manufactures this light and tough material used to build fighter aircraft, putting Goa on the aerospace map.
With large-scale procurement by the national Defense Ministry, changes in the procurement policy, and high-profile international weapons deals, indigenous production of defense equipment in India is expected to grow exponentially.
The Government of Goa has promised to encourage more joint ventures between Indian and foreign companies in defense manufacturing and research & development.
Mining
It's far from clear if iron-ore mining in the state will resume any time soon (click here for story). But do keep in mind that if and when it does, Sesa Sterlite (formerly Sesa Goa), Goa's only publicly traded iron ore miner, stands to gain significantly. If you buy stock in it, presumably so would you.