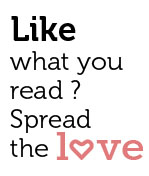 Share
"Fashion is not just about your clothes; your attitude counts too," avers Verma D'Mello, Goa's renowned fashion designer. Best known for her bridals and evening wear, Verma has scaled to great heights. Dr. Charlane Pereira e Rebello catches up with this down-to-earth talented personality in an interesting têteà- tête at her studio in Margao.
Verma D'Mello: A world-class fashion designer right here at home
As I rush to make my appointment with Verma, I spot a woman outside the studio who seems to be on the lookout for someone – namely, me. It was Verma. She was waiting for me just in case my navigation skills betrayed me. After a warm welcome, I find myself sitting comfortably at her impressive studio as she speaks about her challenges and the success she has found in the fashion industry.
Born in Goa, she moved to Mumbai when she was 5 years old. Here is where her dreams of fashion took root at the young age of 11. Though shy and introverted by nature, she was always a dreamer and what better place to dream about fashion than in the Bollywood capital where glitz and glamour rein supreme. She says, "All I dreamt of was dresses, and more dresses."
She pauses, shoots me an animated smile and says, "by the way I have already dressed you up in my mind" and then continues her story of success without missing a beat. She is a woman with fashion on the mind.
Verma's credentials reach far beyond the world of fashion. Her background is diverse and impressive. She graduated in Literature from Khalsa College in Mumbai before moving on to study law at Kare College in Goa, and finally on to earning a Master's at Goa University.
With a few awards for "Best Designer" in inter-collegiate competitions under her belt, D'Mello gained confidence and the idea that she could do this as a career began to blossom.
While holidaying in London, she saw a promo for a fashion design competition that read, "If you have it in you, walk in." Though the entry fee was 10 pounds at that time, she participated along with 6 others and won a prize for Do-It-Yourself designs. That was the turning point in her life and career. It was a fast track into the fashion industry after that.
D'Mello went on to study draping and fashion technology at Regent Academy of Fine Arts in London and the art of millinery (the art of making hats) in Brussels and even made her way to France where one needs to look no further than the streets to learn about fine fashion. Ooh la-la!
She still recalls those days, "Eating batatawadas, babysitting to pay my expenses, and walking down the busy streets of Brussels."  Times were indeed tough but she was doing exactly what she wanted.
The journey to success didn't unfold in a single day. D'Mello faced racism in several countries where Indians were not favorably looked upon. However, her perseverance and dedication never wavered.
In 1997, her big break came while she was in Goa. On one of her visits to the Eagle Warehouse in Margao to exchange dollars, the owner inquired about the top Verma was wearing, asking where she got it. Her simple reply, "I designed it" landed her an order of 100 pieces of that same shirt to be delivered within a month. The orders kept pouring in! There was no turning back.
Today Verma is the proud owner of her studio in Panjim heading up eleven interns. A self-made woman! In her Margao studio she has 28 interns. She says, "Eighty percent of my girls are from National Fashion Institute of Technology (NFIT), Polytechnic College and School of Fashion Technology (SOFT)."
D'Mello's forte is bridal gowns and evening-wear which are elegant yet also reflect contemporary glamor. However, as a designer her creativity is limitless. In addition to formal wear you can also find her designs of everyday wear and Verma's summer wear this year is hot! The fiery red glow of the Gulmohar flower serves as great inspiration for this designer who loves bold bright colors for this seasons fashion statement.  For those who dislike bright shades, Verma opines, "Opt for white with a dash of vibrant shades." Crop tops and tribal prints are also on the "in" fashion list this summer. So, that being said… get shopping!
D'Mello has been widely recognized not only in Goa but the world over. Her recent Dubai trip showcased her talent along with the likes of Esposa. Being the only Goan fashion designer to be invited to showcase her bridal collections at the event 'Bride Dubai' this April, it was a giant leap in the international circuit. An excited Verma exclaims, "The world is now mine."
She has designed beautiful costumes for Miss Femina and Gladrags contestants in the past. In 2012, she also participated in the Kochi fashion show sponsored by Kingfisher. The year 2011 saw Verma designing costumes for about 11 traditional professions of Goa, 'Salaam Goenkar,' applauded by the Goa Government. Her fashion shows in other states have also added to her immense popularity.
Her clientele extends far beyond the borders of Goa. Not only Goans but brides from Bangalore, Delhi, Chennai, Dubai, Kuwait, the UK, Australia, etc are eager to wear the fashion of Verma D'Mello. However, if you want to have your very own "D'Mello" bridal gown, bookings have to done more than a year in advance. She says, "I am booked till December 2015. Though the slots are booked in advance, I don't start working on these bridals immediately as the young bride-to-be might lose or gain weight."
Friends Kyla Warret, Raymond Rossana and mother Zita D'Mello have always encouraged her to chase her dreams and in 14 years in the industry she has accomplished so much. Her advice to youngsters is full of wisdom, "Today's budding fashion designers need to read and keep themselves abreast of knowledge. Create timeless trends. People also need to change their mentality about fashion."
She adds, "There are no shortcuts to success. Hard work always pays off. Be humble. Lead a clean life. Be righteous. Live life queen-size. Be true to yourself. Be more of a giver than a taker. Don't be a prisoner of the past but an architect of the future."
D'Mello represents a small percentage of successful Goan female designers in the fashion world. She takes great pride in her Goan roots. Goa is proud of you, Verma!