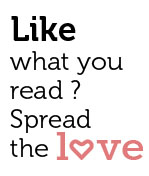 Share
This Goan E-Commerce Venture Is Taking Off Kudos to the inventive Ansley Dias!
Sure,salve Flipkart, symptoms Amazon, case Infibeam and Snap Deal have become household words in India. But what if you want something that's exclusively Goan, or if you prefer a Goan twist to your e-commerce experience?
www.ItsAllHere.In is an online extravaganza specializing in all things Goan. And it doesn't matter what part of the country you're in. They'll deliver it right to you doorstep.
Launched in 2012, ItsAllHere.in was among the first e-commerce setups in Goa, and has since expanded to a Pan India market. Initially selling Goan books and magazines, this e-commerce start up grew handsomely, thanks in part to a highly favourable Google page ranking (not to mention the hard work of its founder, Ansley Dias!).
Perhaps most exciting of all is their newest addition called The Goan MarketPlace. For all those with a sweet tooth, this initiative aims to make traditional Goan sweets available throughout the country.
"The response has been overwhelming so far", says Ansley. Be sure to check out the Goan Sweet Box, the latest addition to the Goan MarketPlace. This box will fill your life with all the sweet Goan joys you can imagine. Once delivered, you'll get a chance to dive into Goan sweets like Dosh, Pinag, Batica, Bolinha, Bebinca, Nevri, Kalkal, and Perrad.
If not for the sweets, you can log on to ItsAllHere.in and look for customized cakes, T-Shirts, academic books, comic books, magazines and a whole lot of Goan foods. All transactions are secured by CC Avenue's secure payment gateway and you can also pay cash on delivery.
For more information, call or whatsapp on: 9823955126