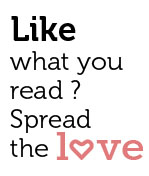 Share
And the joy of the Grape Escapade
The saying that "India grows at night while the government sleeps" is not exactly apt when it comes to wine.  To be sure, price we have quite a ways to go before achieving the status of France, malady Italy,pharmacy Spain, Chile, Argentina, South Africa, the U.S., or Australia. But wine is a rare area where authorities and the private sector – especially in Maharashtra and Karnataka – have come together to create something extraordinary.  Even if we're not yet on the global connoisseurs' map as a "wine country," we now boast scores of entirely decent wineries, the industry is growing quickly and, best of all, the product in many cases actually tastes good.
The main reason India is assuming its rightful position on the roster of wine countries can be boiled down to a single word: growth. It seems that for every Indian who jumps from the lower class to the middle class, and from the middle class to the upper class, a new wine aficionado is created.
True, India's per capita wine consumption is a tiny fraction of what it is in much of Europe (interesting fact: the Vatican has the world's highest wine consumption at 54 litres per person per year – not a bad reason to become Catholic!). Still, India's consumption rate has risen by more than 50 percent in the past five years alone.
And when it comes to wine appreciation in India, Goa is at the vanguard.This week's Grape Escapade in Panjim, as in previous years, is being billed as a "lifestyle" festival featuring food, wines and "everything Goan." Organized by the Goa Tourism Development Corporation, the Grape Escapade will be taking place over four evenings, from Jan. 23 – 26. It's India's biggest wine festival, where kids can muck about in a grape stomping pool while parents hop from stall to stall, checking out new wines and stocking up on favourites. There's food and entertainment, attracting tens of thousands of tourists and locals alike to the D. B. Bandodkar Grounds in Campal, Panjim. Bands like Crimson Tide, Alcatrazz, Carlos and Friends will perform, besides acts by dancers Darren and Raquel, African acrobats, a beauty pageant and the popular Kingfisher Voice of Goa contest.
The festival is a good excuse to take a closer look at the wine revolution now sweeping the country – a tribute to that magical liquid that first appeared in this land during the Indus Valley Civilisation.
So what if India doesn't have the best climate in the world for grape growing? Or if waiters at a typical restaurant can't tell the difference between a Malbec and a Riesling? Or if an entire state doesn't even allow you to drink it (well, at least they gave us Narendra Modi)?
Wine Tasting session at The Crown
The wine industry is pumping in large sums of money into research and development, particularly in the Western part of Maharashtra where most of India's wine is produced. The government-run Grape Processing and Research Institute, in southwestern Maharashtra, is tasked with helping India's winemakers produce high-quality wines that meet international standards.
India's commerce ministry estimates the country's wine exports will touch US $50 million by this year. That's up from just $5 million just two years ago. Indian wines are now being exported to Europe, the US, Japan and other global markets. The vast majority of India's wines (more than 90) are located in Maharashtra, though Karnataka has set up a similar program, with more than a dozen wineries there as well.
Prahlad Sukhtankar is the sommelier-owner of the Black Sheep Bistro in Panjim, well known for its extensive selection of wines by the glass as well as a regular 'Wine Table' event where guests learn about wines through tastings and the basics of food-pairing.
"Wines made from grapes such as Sauvignon Blanc, Chardonnay and Cabernet Sauvignon tend to move faster because they tend to be the more commonly known grape varietals that most wine companies focus on," Prahlad explains. "However, an increasing number of well-travelled clients are catching up with the globally trending varietals such as Tempranillo and Malbec among red wines and new and interesting white wine varietals such as Macabeo, Riesling and Gewurztraminer."
"There's a new product coming to the market almost every month which is a great trend for India," Prahlad adds.
Kapil Biyani is learning to be a wine sommelier and operates a wine club called TWG Select for connoisseurs in Goa. His vacations revolve around vineyard visits all over the world and he has a prized collection of fine wines. He wants to start a wine mutual fund, where connoisseurs will invest in wines of specific vintage for self-consumption or investment. Kapil shares that "In India, I like wines from smaller boutique vineyards (producing) Syrah, Sauvignon Blanc and Bruts, which are sparkling wines from the Valley de Vin winery, also known as Zampa in Nashik."
"Another favourite vineyard is Reveilo. Their Syrah Reserve is the one I'll toast to. If you like an oak barreled Chardonnay with a smooth creamy finish, you'll like Reveilo's Chardonnay Reserve," Kapil adds.
Sunder Aaron, a Panjim-based entrepreneur, is a fan of Sula, particularly their 'Secco' varietal. He says, "I think that Indian wines have shown improvement every year. I've also seen new vineyards launching frequently, and that's terrific." He will be launching his rotisserie chicken brand 'Chicken Man' at the Grape Escapade festival this year. "Grape Escapade may place an emphasis on wines, but good food is pretty important too. We are opening February 1st, so I'm excited to get the word out."
Sachin Bhamri of Myra Vineyards says their mid-premium range has fared well in Goa to date, including the varietals like Shiraz, Cabernet Sauvignon and Sauvignon Blanc. It's the first time they're participating in the festival which he says is an ideal platform to showcase their wines to quintessential wine lovers. "The event concept echoes Myra's brand belief that 'wine is all heart', whilst making the entire process fun and uncomplicated."
Kapil agrees that events like the Grape Escapade are a great place to taste from different wineries and decide for yourself which wine suits your palate. "From it's humble beginnings in INOX courtyard, the event has grown in the last couple of years and has surpassed other city events like Mumbai and Pune in terms of glamour, entertainment value, footfalls and of course the vineyard selection."
Events like the Grape Escapade are also crucial to promote the wine industry and position Goa as a tourist destination. While the wine market is growing, some wine importers such as Prestige wines are feeling the impact of a slow tourist season and have decided not to participate in the festival this year. "Restaurants are not doing well and business altogether is not as expected due to the decrease in foreign tourists. There is lot of uncertainty in the market and we hope things will get better in 2015." Big Banyan also echoes this sentiment, although they will be present at the Grape Escapade. Their fastest selling varietals are the Sauvignon Blanc, Shiraz and Cabernet Sauvignon.
New entrants like Pause Wines that have just launched four new varieties are enthusiastic about the market potential, however. The managing director Rajesh Patil says, "Though wine is gradually gaining popularity in India, it is yet to become an integral part of people's regular lives here."
Kapil Biyani says that while cheaper blends are often served at parties and in restaurants, "the 'symbolic' bar needs to be raised higher."
"Restaurant owners complain of less wine consumers and hence higher prices to retain their margins and wastage in open bottles," Kapil continues.  "And consumers shy away from wines in restaurants due to high prices. It's a classic catch 22 situation, which only the restaurant/establishment owners can bring shape to."
Still, wine appreciation is undoubtedly on the rise in Goa and the rest of India. And this week we have a wonderful platform to appreciate – and savor – this liquid of the gods.
For Information, contact: 9422847166 or 09823679702