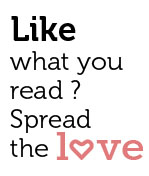 Share
As a woman, treat you know what it feels like.
Or, cheap perhaps you understand as a father, a brother or a lover the angst that a woman feels when she is pinched in the behind, or has to tolerate lingering brushes on her breast as she hangs precariously in the train.
Or maybe you know what it feels like when a man exposes himself to you on a bus packed like sardines, then has the audacity to smile as you look aghast. And what it feels like when the police refuse to file a complaint.
Maybe you haven't faced any of this. Maybe you're one of the lucky few in India who've had no brushes with sexual impropriety or crimes.
I, for one, have faced all of the above. So has my sister, my cousins, my classmates and best friends, my neighbours. Being a woman too often means facing such daily trauma and being counselled to "learn to live with it."
According to National Crime Records Bureau, there is one rape every 22 minutes in India.
Will the 23-year-old girl lying critical in Delhi's Safdarjung Hospital after being brutalised by six men in a moving public bus change things? Will her suffering make us stop swallowing traditional wise counsels that tell us women "invite" rape by their choice of dress, or make us understand that ingrained societal notions that hold females as inferior provide fertile ground for those who violate women? Will her plight change the pseudo-moral, super- chauvinistic society that India has become? Going by the protests at India Gate in New Delhi, one senses that change might be near.
I was at the India Gate from 5 pm onwards on December 23 till 4 am on December 24. The anger amongst the youth was palpable, their fury hot and seething.
Sunita Kumari changed two buses, took autos and the train from Gurgaon to join the protest at India Gate. Her brother, a 9th grade student, was constantly by her side, guarding the candles that Sunita lit from gusts of wind. Ashish Gahlot, the son of a police officer, had camped at India Gate for almost a week.  He braved police beatings at the gate and monkey bites at Jantar Mantar, but says he will continue to light candles till some action is taken.
These people were among the thousands of protestors who came out in support of the gang-rape victim. But amidst the protests and public outrage, new rapes still make headlines in Delhi, and all over India.
Let's take a look at some of the factors that make India a comfortable place for eve-teasers and rapists.  
Justice or Joke?
In 2011, 24,206 rape cases were registered in India, according to the National Crime Records Bureau of India. The conviction rate has been just 26 per cent. A total of 228,650 crimes against women, other than rape, have been registered in 2011. For this, the conviction rate is only 27 per cent. The actual number of cases is far higher, as it's clear a large percentage of crimes go unreported.
The sexual-assault bill introduced in parliament this December does not criminalize non-consensual sex in all circumstances. Simply put, the law acknowledges marital rape "only if the wife is below 15 years of age."  A local Goan newspaper recently carried a report which quoted police sources saying that "most rape cases were not 'real rapes' but 'date rapes or love rapes.'"
The current penalty for molestation is two years, one year for eve-teasing. Actual convictions for eve-teasing are as rare as finding a penguin on the Baga beach.
There have been instances in India where judges have acquitted the accused or reduced punishment if the rapist or tormentor agreed to marry the victim.
Radhika Nayak, principal of Dempo College, pointed out to a group of social activists and lawmakers gathered in Panjim to protest the Delhi incident the incredible stupidity of asking a rape victim to sacrifice her life to live with such a man. An insensitive judiciary must not be allowed to take chauvinistic decisions on behalf of wronged women, she said.
Advocate Satish Sonak said the need of the day is to organize regular gender-sensitization workshops for the lawyers and judges. He also stressed that schools and colleges that have not implemented the "Vishakha Committee guidelines" to prevent sexual harassment at the  work place must be taken to task.
Patriarchal Society
There is a deep gender bias in the psyche of India, says Father Desmond de Sousa, a Catholic priest who has fought for the cause of women's rights.
"We compare a woman with the Mother Earth, revere her as a goddess. But, she's just treated as a sexual object needed to produce children, to provide sex," Father Desmond says. There have been documented cases in which rape was used as a punishment or to take revenge in family feuds.
Dalit women, and even children and infants have been raped in a bid 'to teach a lesson.' In September 2006, four members of a Dalit family in Kherlanji, Maharashtra, were murdered because of a caste-conflict. The women of the family were paraded naked in the village, sexually assaulted and raped, before being killed.
Social Stigma
Sabina Martins, a Goa-based women's activist, says rape and sexual assault are much more rampant than the statistics provided by the police. Justice-seeking is a traumatic process, is dealt with highly insensitively, and the social stigma attached with rape is the biggest deterrent to reaching out to the police. When the victim does have the courage to file a complaint, she is subjected to immediate character assassination, said Martins.
Privacy and Security
Big media houses have let out names of sexual assault victims in the past. There is no proper system in place to provide security to witnesses, something that is particularly crucial when in sexual assault cases.  There's also a large need to establish greater security for women in the workplace, including provisions for women to arrive safely at home after work hours.
Gender bias in parenting
In a country where female foeticide is rampant and the female-male sex ratio has dropped drastically in states like Haryana and Rajasthan, there is an undeniable male-dominant psyche even in well-educated families. "Mothers have a greater role to teach their sons to respect women. To respect women not just as Goddesses, but on the road, in the bus, at the school or college or the workplace," said Radhika Nayak.
Voices:
The time has come to start rethinking. It's not about strengthening women but about sensitizing men.
Radhika Nayak, Principal of Dempo College
The society has changed. Even the youth are to blame. Children of nuclear families are pampered and get everything they want. They party, drink and smoke. They go about in half-nude dresses and incite desires.
Krishni Walke
Why do you talk about "improper dressing" and "improper behaviour" that provokes men? By talking like this, you are creating a guilt-complex in the minds of the victims! Eight-year-olds have been raped, will you also comment on their dressing?
Satish Sonak, lawyer
They should be beaten to death in public. Let them understand as they die what a heinous crime that have committed.
Dr. Aarti Dinkar