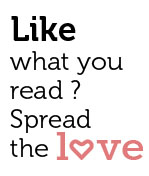 Share
Inauguration Of Dr. Mohan's Diabetes Specialities Centre – Goa Branch
Inauguration of Dr Mohan's Clinic by Hon Minister Ramkrishna Dhavalikar and Hon Minister Laxmikant Parsekar. Dr V Mohan, Dr Ranjith Unnikrishnan and Dr Anjana also seen.
According to the Indian Medical Research Council (ICMR)-INDIAB study a collaborative research conducted pan-India by Madras Diabetes Research Foundation (MDRF), India had 62.4 million people with diabetes and 77.2 million people with pre diabetes. Goa along with other states of India is also witnessing this sudden surge in the number of diabetes cases.
Dr. Mohan's Diabetes Specialities Centre, Chennai is proud to announce the inauguration of their GOA BRANCH located at 1st floor, Kamala House, DB Marg, Miramar, Panjim, Goa.
The Goa Branch of Dr. Mohan's Group of Institutions will be inaugurated by Shri Manohar Parrikar, Hon'ble Chief Minister of Goa. Shri Laxmikant Parsekar, Hon'ble Minister for Health, Goa will preside over the inaugural function and the
'Special Guest of Honour' is Shri Sudin alias Ramkrishna Dhavalikar, Hon'ble Minister for PWD, Transport and RNT, Goa at the inaugural function held at Hotel Fidalgo, 18th June road, Panjim, Goa.
For further information please contact:
Mrs. Rekha Thankappan, Chief Executive Officer OR
Mr. N Thanigaimani, Vice President,
Dr. Mohan's Group of Institutions,
6, Conron Smith Road, Gopalapuram, Chennai – 86
Phone Nos: 044 – 4396 8888 Fax Nos: 044 – 28350935
Email: drmohans@diabetes.ind.in Website: www.drmohansdiabetes.com
Scarlett Rose, the Goan model and former Miss Goa who appeared as a contestant on the reality show MTV Splitsvilla 7, maker an appearance at the Goa Marriott Resort & Spa
Goa Tourism bags 'Best Designed Stall' at TTF Kolkata
Goa Tourism officials receiving the prestigious award for Goa Pavillion by Mr. Umapada Chatterjee – Director, West Bengal Tourism and Sanjeev Agarwal, Chairman Fairfest Media Pvt. Ltd..
GOA TOURISM stall at TTF Kolkata.
Note: The corner is a regular space where businesses, entrepreneurs and all others with noteworthy projects can 'strut their stuff'