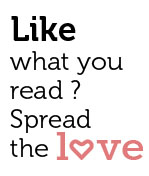 Share
An 'Only-In-India' Extravaganza
This time the inauguration function was at the SP Mukherji stadium near the university. Over 5000 people, I was told. Where/how, I wondered, did KA, the previous venue, ever fit such a crowd?
It was interesting to note that Parrikar got more claps than the Big B. More interestingly, reporters complained at a conference that they hadn't got 'good seats' even when they had a separate entrance to the enclosure on the first floor, facing the stage. "Give us binoculars," one lady reporter demanded.
No tickets were available of the films I chose. One reason: the online bookers didn't cancel unused ones. Second: there were around 13000 registrations for approximately 3000 seats. So I stood in a 'rush line', which was a queue for those who didn't have tickets. It worked well. I even made some friends through the long minutes I spent in them. We discussed the peacocks and other artworks displayed at traffic-crossings. And films.
The Australian 'Force of Destiny' was on organ transplants; the Indian 'Ship of Theseus' on the same topic last year had set the standards really high, so 'Force' was a bit of a disappointment. 'Hope' showed us the despair of immigrants moving out of Morocco into Europe. A repeat theme. The Malayalam 'Munniripayam' was a soft murder mystery. A journalist trying to help an innocent prisoner who has spent over twenty years in jail, discovers a murky secret.
At Megan Smylan's master class, I discovered that film-makers have to be good at raising funds. An M in BA helps.
To know just what a master Charlie Chaplin was, watch 'A Woman in Paris'. No conversation, no talk. Just a great story line, music, and brilliant direction.
One discovers another thing whilst watching great movies: People who are told to switch off mobiles must also be told they shouldn't take calls and talk if their phone silently 'rings' or vibrates.
People waiting in queues to watch a movie featuring at IFFI
Turkish 'The Lamb' was an excellent example of how one can find and present humour in the lowliest of topics, even abject poverty. An elder sibling tells the younger that the father will cut and eat him in honour of his (not father's) own circumcision.
Another Turkish film, 'Consequences', grips from start to finish. Tempted to visit that country now.
Some afficionados told me I shouldn't have missed Mohsen Makhmalbaf's 'Salam Cinema' or 'Gabbeh'. His film, 'The President', which opened the festival, was about the dictatorial president of a fictitious country, who is forced to travel the countryside with his grandson when there is a revolution. In an interview which was shown on the strategically placed open screens near the gates, Makhmalbaf showed passionate concern that Bollywood didn't take issues seriously. BTW, Jeon Soo-il of Korea hadn't even heard the word Bollywood. Blessed are the innocent.
At a film buffet, it's hard to sample everything. I missed the Marathi 'Elizabeth Ekadashi'. But got to see the Polish 'Foreign Body', about how corporates quietly sneak into our lives/culture.
The Greek 'Little England' showed that human emotions cross all boundaries. When the men are away on ships, fighting wars or earning a living, the hardships faced by both them and their families are the same world over. (The film reminded me of the Indian jawan who returned from a Pakistani prison to find his wife remarried and pregnant. She didn't consider him her husband any longer. Stranger than fiction, he accepted her but she died in childbirth.)
David Dhavan walking the red carpet at IFFI
The country of focus, China, showed that it made more than umbrellas and stents. 'Christmas Rose', was about a disabled girl who traps a doctor. Sensitive, yet showed how anyone, at any time and in any circumstance can resort to crime.
It was a pity that the Open Forum was in a closed hall. There was a charm in asking crews questions under the big banyan tree.
The Indian 'Gour Hari Dastaan' described the plight of a man who fought for India's independence. Later, he had to fight a democratically elected government for his dues.
Manish Paul and Prachi Shah visiting IFFI
I quite liked the exhibition put up by the National Film Archives of India. They had inexpensive posters and greeting cards made of old film-posters. Lots of people bought those. Nostalgia always sells.
A visit to the Film Bazar held in the Goa Marriott showed me a different side of the IFFI. This was a Bollywood business trade-mart. People around me were talking sponsorship, business ideas, box-office risks. Interesting, but I preferred actually enjoying the end-product of talented writers, directors, actors, cinematographers, music-composers… no tickets is never a problem here. Almost all the films are worth it. I had wandered into the Tamil 'Sringaram' not expecting anything, and was drawn into the world of bharatanatyam and devadasis. IFFI always throws up surprises.