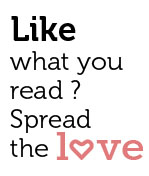 Share
Even in its previous location in Calangute, vcialis 40mg I-95 has never been particularly easy to find. Located for several years inside the compound of the Art Chamber (of Yolanda and Rudy fame), viagra 100mg the restaurant always derived a certain charm from being tucked away from the beaten path. Now in a new location deep inside the quiet village of Nagoa, neither the charm of its off-beat locality nor the excellent quality of its food has suffered one iota.
True, we weren't exactly sure in the first few minutes after arrival. The soft lighting, cozy seating and thoroughly inviting tree-lined, outdoor setting set the right tone. But when we sat down and were served some complimentary concoction with a semi-sweetened topping over an ordinary tasting cracker, we weren't convinced – though palates and minds remained open for what was up next.
Things started to improve pretty much right away, with another complimentary offering of a mushroom-based soup served in what looked liked laboratory test tubes. Yes, drinking the soup required a small mental leap, but its subtle flavour made it clear it was prepared with expertise.
The chef's largesse ended there, and the dishes we ordered (and paid for) began arriving. First up was Garlic Rubbed Grilled Bruschettas with organic basil chiffonade. A restaurant of the quality of I-95 should be held to the standards of the world's best restaurants. And by this measure, we believe the bruschettas score well but not extremely well. The flavours could stand to be emboldened just a notch. It would, however, be completely unfair to say the dish did not work. It did.
Next came the South Indian Style Pepper Chicken, the flavours of black pepper, anise, red chillis and curry leaf. Here there was a small disagreement at our table. A foreign contingent considered it to be one of the best appetizers eaten at any restaurant in India. A local contingent agreed it was delicious, but said a dryer version with less gravy would have worked better.
An extraordinary thing happened next, and it's what made us choose this particular headline for this review. We ordered the Grilled Sea Bass with cilantro risotto, chilli jam and Thai sauces. Think back to the last time you bit into something and were truly transported. We mean this seriously – a dish whose flavours release so much dopamine into your brain's pleasure centres that something inside you briefly changes, physiologically and spiritually. This is what happened with this dish. Kudos!
After that experience, any other dish might seem like a letdown. Luckily, the Lemon Rind Dusted Seared Tiger Prawns with blue crab risotto and potato crisp, held its own. As do the dessert offerings, from Dark Chocoloate & Espresso Hot Souffle to the Traditional Apple Crumble.
I-95, or Interstate 95, is the main highway of the U.S. East Coast, stretching from Florida to New England. Owners Sunil Singh, Sumera Bhalla and Tina Dehal are a worldy trio who have travelled and lived in many places around the planet.
Their establishment at Nagoa deserves to be visited, repeatedly.
Food: Superb
Service: Up to Speed
Ambience: Cozy, warm, isolated
Prices: Surprisingly moderate, with most dishes setting you back around Rs 400
Address: H.No.1/9A, Grande Morod, Nagoa, Saligao, Bardez, Goa 403511. INDIA
+91 – 9881301184 OR +91 – 9823128567