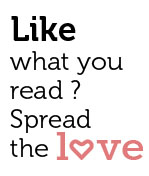 Share
Goa and the dying craft of  wine making
As the morning sun rises on a mild January day, sale a warm smile beams across the face of Siolim's Lumina Lobo.
The glow comes from the knowledge that the wine season would be good this year. Because the tender sunlight shows cashew flowers in bloom and cashew nuts have started sprouting like shapely green peppermints – a sign that promises much fruit in the days to come.
And much fruit means much wine.
Lumina, view in her fifties, is among last few Goan homemakers who are carrying forward the tradition of making home wines out of almost any fruit and even some non-fruits, be it jambuls (a pulpy black berry), pineapple, cashews, grapes or (the vegetable) beetroot.
Her winery isn't elaborate. Just a cool dry room in her home, where large porcelain jars are stored. If she does allow you in and happens to open a jar, be prepared to leap back from a sharp smell of fermenting fruit.
Wine making was once a custom in Christian homes, where the women of the house would set aside one whole room to conjure this fermentation miracle. Once prepared, the wines would be sipped along with meals throughout the year, until the time came for the supply to be replenished. Then a fresh batch would be made again. This all happened at a time when foreign wine was almost impossible to procure for average households and Indian wines were virtually nonexistent.
Today only a handful of Goans make traditional wines – and it is safe to call it a dying craft.
Wine is not all about fermenting mashed fruit in jars. Good wine takes time.
"Making wine is not a 21-day job. It's a whole six months of full attention that you have to give to every lot that you prepare," Lumina says.
The crushed fruit is first mixed with yeast and allowed to ferment. After a period of three months the fermented brew is subjected to a process called racking. This involves siphoning off the solution into new clean jars or other vessels. The process helps stabilize the fermenting brew by getting rid of the turbidity.
After another three months the wines are racked again for a final time and then stored in bottles. The process is mildly altered depending on the fruit used, in order to bring out the best flavours during the fermentation process.
Raisin and cashew wine on display along with mango squash and panna, a syrupy raw mango concentrate.
"Most Goan homes had their own techniques of making wines. The fruit of the season was picked and nearly every village had a few elite families who blended the fermentation with the own formulas of spices, blends, sugars etc," says Gaspar D'Cunha of Calangute, who has himself unconventionally blended mango with cinnamon.
The cashew plants in Lumina's garden are in bloom and will bear fruits in summer, the best time of the year to begin manufacturing your own wines in tropical climes like Goa.
"That's when the fruits are the cheapest," Lumina explains. There was a time, she says, when the forests near her home in Siolim provided her with most of the fruits needed for her annual wine ritual.
Jambuls were littered on hill slopes below the leafy boughs of the purple, fleshy fruit-bearing trees. And cashew fruits could be plucked at will.
But now the same jambul trees and cashew plants have been hacked, stowed away and replaced by a real-estate project.
"Today, if I need jambuls I have to go to Mapusa to buy them from the ladies sitting there," Lumina says.
And with the berry selling at Re 1 per piece, jambul wine, she says, may soon be prohibitively expensive to make.
The expense combined with the fact that the art of Goan wine making is fast disappearing puts a question mark on the future of the tradition. That goes especially for jambul wine, long a Goan favourite.
"I know of many old ladies who have passed away. They used to make such perfect jambul wine. Today, there is a mild revival, but let's hope it gets bigger," Lumina says.
The revival she talks about is an event organised every two years in Panjim called the Konkan fruit festival, first organised a decade ago. The festival showcases a lot of tropical food products as well as wines made in Goan homes.
It has catapulted her wines from Siolim to Sydney.
"My wines have reached from the Americas to Australia and that is a happy thought," she proudly says.
While Lumina has been fighting to keep up the tradition, an order of priests in north Goa whose wines have been the toast of the region has just given up the practice.
A barrel full of grapes ready for fermentation.
Wine making in Goa is intricately linked with religion. With wine linked to the celebration of the Catholic Mass, priests have long been an important part of wine making in Goa.
For decades, the Friars atop the Monte-de-Guirim hill, near Mapusa, had their own winery and produced a much sought after grape wine named after the hill.
"We used to get our grapes, raisins and other dry fruits from Afghanistan. However, in subsequent years owing to the turmoil in that region, it became extremely expensive to get the raisins. So we had to stop," says Father Alvito
Cardozo.
Perhaps the future of the homemade wines in Goa lies on the shoulders of youngsters like Paula de Souza, who lives near Colvale. Her love for wine making is new. She believes there's a certain aura of mystery surrounding the process, which her colleagues go wide-eyed about.
"If I tell people that I make wines, it evokes responses of awe. That's really a good feeling," she says.
Paula has tried her hand at making cashew and star fruit wines.
"It makes me want to keep going," de Souza said. Touche.
.
.
.