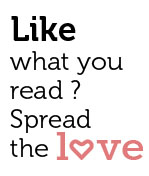 Share
Even better when it's all at Novotel Goa Shrem Resort
Invitees of the night with Mr.Manish Dayya (Third from Right). General Manager at Novotel Goa Shrem Resort
In conclusion of the first anniversary celebrations, and as a token of gratitude, Novotel Goa Shrem Resort hosted an exclusive art exhibition'Silent Voices' which displayed masterpieces created by contemporary Goan artists.
This exhibition featured an array of artists namely, Aparna Pradhan, Hitesh Pankar, PriyadarshanSalgaonkar, Rajesh Salgaonkar, SandeshNaik, SiddharthGosavi, TanajiShet, VirajNaik and ViteshNaik, all of which have a very unique creative approach, style and expression.
The General Manager Mr. Manish Dayya quoted "We are extremely happy and proud to promote our Goan culture and heritage and this exhibition is not just a means to flaunt the works of ourGoan artists but also our rich culture and traditions that are reflected in many of the paintings."
Socialites from across Goa were invited for this exhibition coupled with a cocktail dinner on the 7th of November 2014. And on the following day, this exhibition was open to the public. It was a lively yet soothing ambience perfectly created to celebrate the glory of art.