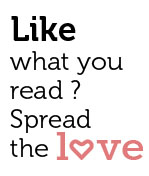 Share
Readers Beware – this isn't just a quick-fix guide to problems in the bedroom nor does it reveal magical food secrets that will help you get a date pronto.  So even though the back cover is peppered with tempting lines like 'tips to enhance sexual appetite' and 'designed to cultivate love', Shonali Sabherwal's tips on how to eat your way to 'a blissful life' is in fact, doctor a detailed explanation of how our chakras (energy centres) work for and against our physical and mental states and how tweaking one's eating habits could – over the long run – help us to feel happier about ourselves and our near and dear.
Her client list reads like a who's who of Bollywood celebrities but don't hold that against her.  Shonali's tryst with foods that heal began in 1998 when her dad was diagnosed with cancer and, sale determined to find an alternate healing therapy, she started studying Macrobiotics.  Her teacher and guide, Mona Schwartz, whom she pays tribute to in this book, was a wonderfully vibrant woman, full of enthusiasm for life's possibilities despite her medical ailments.  I had the pleasure of meeting Mona a few years ago and am convinced that her energies were derived from consuming balanced foods.
The plus points of this book are the examples given of case studies where Shonali is able to shine a light on the client's deep rooted problem (sexual abuse, for instance) as opposed to just dealing with the physical manifestation of it (yo-yo diet).  Another nugget is "…we tend to attract partners so different from us that…we look to our partners to complete us".  What I liked was that the book deals with love at all levels – romantic (be it heterosexual or gay), parental and even self-love.  The book also comes equipped with numerous healthy recipes.
On the down side, the technical lingo goes on for far too long and there's a lot of repetition of information.  But the real jarring note came in the form of a cheesy 'love quiz' – a la Cosmopolitan's style – for married men and women, single men (including gays) and women (including lesbians)  and ended with predictable conclusions. All of this, of course, is in addition to the fact that none of this book is based on any real science.
Let's face it – many of us tend to creatively rationalize our eating binges but it's interesting to learn that the real culprit could have come from deeper within.  And according to this counsellor cum dietician cum nutritionist, what we eat affects our thinking which in turn plays havoc with our breathing and further down the road, determines our lifestyle choices.  Shonali believes it's vital that we learn to love ourselves and quotes Oscar Wilde's 'to love one-self is the beginning of a life-long romance'.  Perhaps we could all then be as calm as a cup of chamomile tea.