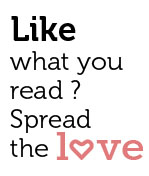 Share
He's back and thirsting for more! Goa's top mixed martial arts (MMA) fighter Nelson Paes is all set to make India proud at the first ever Brave Combat Federation event in Mumbai on April 22, 2017.
The talented athlete was chosen to represent the country at the latest MMA event organised by the Bahrain-based martial arts promotion organisation. Paes' four-win streak has not been broken so far, and the fighter is raring to go, boosted by his success at India's first entertainment sport Combat Cage Fight (CCF) and the Desert Force Championship in Dubai last year.
Paes, 29, said, "I am thrilled to have been selected to represent my country in a sport that I am so passionate about. With this great opportunity and the support of my family & friends, I am confident of another win for my country."
Brave Combat Federation is Asia's largest MMA organisation and will host the fifth edition of its popular fight series in Mumbai this year. The nail-biting bouts will take place at The Dome Stadium of the National Sports Club of India, a spectacular venue that hosts some of the most elite competitions in the country. Paes' opponent for the upcoming fight is due to be announced shortly.
In anticipation of the competition, Paes heads for Bahrain to complete intensive training that will hopefully prepare him for the fight ahead. He said, "I am currently training as hard as I possibly can, pushing myself beyond what I thought was possible for me. All the love, support and respect from my people around the world, especially from Goa, is my biggest motivation and one of the reasons I want to keep going and keep fighting."
The young fighter from Thivim in north Goa has constantly worked hard over the years, earning fame with knock outs and thrilling wins against opponents from across the globe. He has scripted wins at two Combat Cage Fights, as well as India's first international MMA fight in Thailand and at the Desert Force Championship in Dubai.
The latest fight event is a bid by Brave Combat Federation to invest further in India through talent development and media relations. It is also expanding its reach around the world with events across Gulf countries, Brazil and India. Indian fighters, like Paes, are expected to be part of upcoming promotions in Abu Dhabi and Brazil.
Mohammed Shahid, president of Brave Combat Federation, said, "We view this event as the next step towards strengthening diplomatic, cultural and economic ties between India and Bahrain. Indian athletes had been making their presence felt in various combat sports at the international level. It is time for India to go for glory. India is the emerging market in our strategy to grow the brand and the sport of MMA in the ASEAN region."
Combat Brave Federation is an initiative of His Highness Sheikh Khalid bin Hamad Al Khalifa, the commander of Bahrain's Royal Guard Special Force and the first deputy president of Bahrain's Supreme Council for Youth & Sports. Events organised by the federation are aired through multiple media partners and reach as many as 833 million viewers in South America, Africa and Asia, offering an excellent opportunity for upcoming fighters like Paes to showcase their skills on an international stage.
For More Infomation please contact Sinead on 9860873300