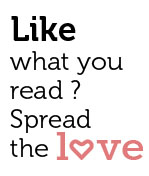 Share
A Sinful Indulgence
Tea and wine have more in common than you might think. They're both rated by where they're grown and processed. They're both judged on their unique body, discount character, nurse aroma and finish. They both carry known health benefits. And, salve like wine, tea should be tasted first with the nose, then the tongue. And it's important to slurp tea just a bit, to mix it with the air. Tea varieties include green, black, white, oolong, herbal, and tisane.
Given that our state was colonized by Portugal, not England, and that we're really more of a sussegado than buttoned-up royal sort of place, High Tea is not something one would normally associate too closely with Goa. Think again, however, as a very fine High Tea is on offer at the Grand Hyatt Goa's Confeitaria patisserie. As its organizers declare, it truly is fit for a queen.
Or in this case, perhaps a duchess. After all, the credit for the custom of 'high tea', or more specifically, 'afternoon tea', goes all the way back to Anna Russell, the 7th Duchess of Bedford and lifelong friend of Queen Victoria, in the early 19th century. With dinner being served between 8pm and 9pm, the duchess apparently felt famished and ordered bread, butter and cake to be served with the afternoon tea. She later invited friends to join her, and the ritual caught on.
Traditionally, 'high tea' is eaten at a table, as opposed to 'afternoon tea,' which was taken seated in comfortable chairs or sofas. The ritual, of course, came to India with the British. Private clubs and society ladies had high tea parties.  In the tea plantations, it was the ritual to invite the ladies at 4 pm for tea, and when the husbands came in after work around 7 pm, the gathering went on to a drink or two,  soup, a light main course, and dessert. This ritual gradually waned, but high tea is back once again in a big way. The concept has captured high-end hotels around the country. It's become fashionable, and brides on a budget sometimes choose to serve it instead of the formal sit-down meal.
Lingering over high tea at the Grand Hyatt's Confeitaria is a marvellous way to spend an afternoon. On offer are four varieties of High Tea:  the Grand Champagne High Tea, Traditional English Tea, Cupcake Afternoon Tea and the Indian High Tea.
The champagne tea, of course, is the grandest of the grand, with champagne included in addition to a wide selection of culinary delights. The traditional English tea includes tarts, mini pistachio and chocolate macaroons, fruit cakes, scones with homemade strawberry jam, and selection of sandwiches –  salmon, turkey, cream cheese, cucumber and more. The Indian High Tea menu features vada pau, kanda bhajia and mithai, along with  a selection of teas, coffee or hot chocolate.
We started with tasting teas designed by the tea-producing venture Tree Trunk. Tea sommelier Snigdha Manchandan had a collection of teas she kept in her father's vintage trunk. "In 2011, my passion for tea took me to a professional tea school in Sri Lanka. I visited numerous tea gardens, and incepted 'Tea Trunk.' We use gourmet leaf teas from Darjeeling, and Nilgiris, creating our blends, which should be infused in hot water, not boiled, as we Indians do for  'kadak chai', and best drunk without milk and sugar," Singdha said as she guided the tasting.
Grand Hyatt Pastry Chef Nicole Illa crafted bite size treats to pair with the blends we tasted. Saffron Kahwa Green tea – infused with saffron, cinnamon, almonds, pistachio, cardamom and rose petals. Lemon yellow in colour with soft notes, paired with pistachio macaroon. Then came Oolong – known as "black dragon', a traditional Chinese tea processed in a unique fashion. The leaves are formed into two distinct styles, either rolled into long curly leaves, or 'wrap-curled' into small beads, each with a tail, through a special process of withering the plant under the sun and oxidation before curling and twisting.
Especially popular with tea connoisseurs of south China and Chinese expatriates in Southeast Asia, it can be sweet and fruity with honey aromas, green and fresh with bouquet, or woody and thick with roasted aromas, depending on the horticulture and style of production.
Darjeeling Oolong is made according to Chinese methods. Assam smoked Oolong is delicately smoked over open fire. Oolong tea contains caffeine, varies widely among different sub-varieties, and has medicinal qualities. Snigdha infuses oolang with rose petals. A golden dark brown brew with a flowery nose, paired with lemon cup cake. Whole leaf Assam black tea infused with Ginger Root – an antidote to many ailments. Nutty brown in colour, brisk on the pallet, was paired with a coconut filled wrap.
Chili Chai needs an acquired taste, and has an after-bite. The flavours of cardamom, cinnamon and clove dominate, the vanilla pods and chili flakes  in the background.  Woody brown in colour with tannins, it's paired with cucumber sandwich.
Good as a late evening tea, white tea is processed with tender tea buds, creating a subtle and delicate flavour. Colourless, light and fruity in taste,  it has more oxidants than a glass of orange juice. After the tea tasting, we headed for the tables that groan under the weight of small three-tiered tea trays, resplendent with all those edible treats. <
–  Grand Champagne High Tea –  Rs. 2000/-
–  Traditional English Tea –-  Rs.800+ tax.
–  Cupcake Afternoon Tea –  Rs. 780 + tax.
–  Indian Tea Rs.600 + tax.