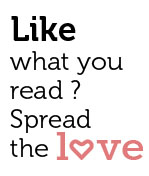 Share
Just 'cuz you haven't HEARD of something doesn't mean it aint AMAZING!
The season is beginning to wind down. You've experienced all the necessary evils, visited all the regular haunts, been there and done and are thinking, is that all there is? 
Happily, the answer to that question is a resounding, NO!
How 'bout going off-road, down a barely lit trail and discovering things – right here at home – that have been staring you in the face but you haven't quite noticed.
There is so much more to Goa than the beaches, restaurants and nightclubs that everyone and their mother flock to. These are experiences, places and services we need to hold dear, to encourage without spoiling. Here's just a few of them.
Luxury bazaar at Le Souk by Amarya
The Saturday Night Market is one of Goa's big draws, being more of a fun experience than a shopping excursion. When the pockets are deeper and the shopaholic soul restless, a trip to Le Souk by Amarya in Ashvem might be a good idea. It's a luxury bazaar that has all the aura of the fashion world cascading out of Middle Eastern-inspired décor. It includes Indo-French collections at The Shop by Nana Ki, contemporary home textiles and accessories at The Bohemian Project, apparel and home furnishings at Shades of India, whimsical Bollywood-inspired bags at Paris Goa, unique handcrafted luggage at Nappa Dori, fine jewellery at Van Andel & Peace, beauty and skin care offerings at Bottega di LungaVita, men's wear at Jonas G, specialty haircuts by Guy Staumont at Le Studio Haircut and products by Royal Enfield and Leela Art Palace. There's also Le Café for nibbles and juices, La Crêperie for delicious pancakes and Nespresso Bar for a caffeine fix.
Uncovering history at Chikhali Caves
Several years ago, four underground caves were discovered that proved the existence of prehistoric settlement in Goa. Pot shards, found at the caves in Mormugao taluka, prove that it is one of the oldest known sites of human habitation in the state. It is possible that these were once used as burial chambers, and as such can be considered holy in the eyes of history lovers. For a place that cries itself hoarse about eras that began with the arrival of
Vasco da Gama, Goa certainly offers awe-inspiring eye-openers.
 Deluxe detox at The Beach House
This might be a rather indulgent way to begin Lent – or wind down the season of decadence – but it's a good option to get all the holiday season toxins out of your body with minimal self-motivation. The retreat in Sernabatim, south Goa, is hidden away from the temptations of city life, and provides a sojourn of rest and relaxation. A number of treatments are available, with clients starting off on a screening process that assesses their physical, psychological and physiological systems which goes into developing a tailor-made programme for the length of their stay. The Beach House also mentors guests at the resort and after they return home to help maintain their new, healthy lifestyle.
 Georgian artisanal cheese by Maia
Cheese platters are the ultimate classics at sunset events, where you want a bit of formality but couldn't bother with rustling up a spread for guests at dinner. One can never have enough cheese but it isn't always Camembert or Roquefort that steals the show. Thanks to the tourist influx, there's a whole smörgåsbord of cheeses available in Goa. But way down south, in the sleepy breezy village of Palolem, Maia Donadze brings traditional Georgian cheese to Goa, made from Indian milk but using techniques learnt back in the Eastern European country she calls home. Maia Cheese offers a variety of products, including feta, cream cheese, quark, buffalo mozzarella, smoked mozzarella, blue and 'bree', and also does cheese tables at weddings and other occasions.
Village life at Olau lim Backyards
This is quiet, eco-friendly, warm and very, very local. The homestay in Olaulim, Pomburpa, allows guests to soak in the kind of environment our forefathers grew up in, with a few modern flourishes such as an azure blue swimming pool, comfortable beds and convenient WCs. With just two cottages and a tree house to choose from, there's never a crowd and one is rest assured that the environment is as taken care of as you are. From water and electricity conservation and composting, to recycling and natural furnishing, Savio and Pirrko at Olaulim Backyards certainly put their back into it. Locally sourced fresh seafood and vegetables are cooked on a traditional wood-fire and seasonal fruit are always on the table.
Luxury yachting on board Lady M
Lay off the stuffy five-star dinners and turn it up several notches. Goa's quiet backwaters, bordered by lush mangroves and teeming ecosystem are lying in wait. Captain Roberto Amaral, who owns Cancio's guest house in Aldona, offers guests and walk-in visitors the chance to soak in Goa's hinterland beauty on board his 42-foot yacht that he calls Lady M. The catamaran and its smaller speedboat cousin have been used in movies and advertisements and provide stunning visuals of tranquil village life in Goa. Lady M has a spacious forward deck for parties, a specially designed fly-bridge, ample aft deck lounging area, and offers everything from sunset cruises to overnight trips with food and beverages, and even a DJ! Want to make things extra special? Book a full moon cruise.
Scrumptious Saraswat food at Suwadik
Even as a resident of the state, eating Goan food in a restaurant is most often restricted to fish curry rice, crumb fried fish and a host of Indo-Portuguese dishes. Places that serve satisfying pre-Portuguese inspired food is generally restricted to the 'aunty' in the twobench chai shop who will churn out thali after thali of delicious lunch. In Panjim, Chef Keshav Nadkarni's Suwadik restaurant serves the quintessential Saraswat Hindu cuisine in an environment where you don't have to roll up your sleeves, swat off the flies or share your table with strangers. Accompanied by a Mario Miranda-style painting, diners relish tisryanche dangar (clam cutlets), fish thalis, mackerel pickle, bharlele bangde (stuffed mackerel), the ever popular sungtache lonche (prawn pickle), bangdyachi uddhemethi (mackerel curry) and sweets including kharvas (made from cow's colostrum milk), tavsali (Goan cucumber cake) with vanilla ice cream and nachinyachem satv (red millet pudding).
Eco e-waste with Group TenPlus
It's the age of electronics and short attention spans. Combine the two and you have new gadgets making themselves at home in cars, rooms and pockets. What happens then to all the waste? While some of it can be palmed off via online classifieds portals such as Quickr and Olx, much of it needs to be binned. Group TenPlus in Saligao provides complete e-waste solutions from collection to disposal in Goa that is all recycled and kept out of landfills. The company does not put any of the electronics up for resale, and ensures that all equipment that could contain sensitive data – such as mobile phones and computers – is shredded.
On and Off the Road
Goa's hinterland roads have long been the haunt of riding and driving enthusiasts. The open tarmac, rich hues of vegetables growing in open fields, the rush of wind – and not to mention the hearty aroma of roadside snacks – make the state an easy, yet enjoyable ride. Since 1999, Blazing Trails Tours has been riding standard Royal Enfield Bullets across the length and breadth of the country. The group of carefree souls, who once had an office in Saligao, offers a number of tours in India and South Africa. If they're out on tour, there are other options. Based in Assagao, Peter Paulo Dos Santos and his friends established the Classic Bike Adventure project with a fleet of more than 35 Enfield Bullets that offers over a dozen rides as well as custom tours. And if you feel like something dirtier, get your gear on and head down hundreds of kilometres of deserted forest tracks with John Pollard at his Off The Grid homestay in the Western Ghats.
Pimp Your Ride at Speed Accessories
Sometimes you don't want a regular ride, and with the vehicles market virtually exploding in Goa, it's almost certain you will be lost among the stampeding herd. To stand out a little without looking cheap, head to Speed Accessories in Caranzalem, Panjim, where enthusiast Kenneth Fernandes owns an exclusive little outfit that furnishes your ride with some of that swagger you always wanted. Opened in 2006, Speed Accessories does everything from chic bumpers, 3D floor mats and fancy new alloys to projector headlights, LED work and custom car wraps. Based on the client's budget, Fernandes imports accessories from Singapore, Thailand, the UK, Germany or Italy. He accepts new clients only by appointment and never takes on more than two cars a day, ensuring quick, quality work you are bound to love. So sweeten your new car or doll up old Betsy; it pays to be different.