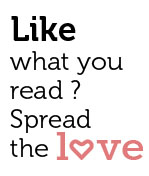 Share
Is There An Adult In The Room, Please?
This is more than child's play. India in 2017 will host the FIFA U-17 World Cup, the global championship tournament for male football players under age 17 – and Goa has been chosen provisionally as one of the six venues in the country where the games will be played.
Sounds great, doesn't it?
Take a look at some of the nasty politics, internal rivalries and blatant egotism, not to mention a hefty dose of old-fashioned stupidity, and you may begin to understand why Goa's prospects of hosting the most important football event in the state's history are now in jeopardy.
If you think these words are harsh, consider the explosion of public rancor that occurred just as Goa was chosen as a provisional venue for the games, during what should have been a celebration. Or the potshots exchanged in the announcement's aftermath between the Goa Football Association, or GFA, and the All India Football Federation (AIFF). Or the public squabbling between the current and former directors of the Sports Authority of Goa (known, rather unfortunately, as SAG.) Not to mention the ill feelings between the Goan association and the India U-17 Head Coach.
The result, dear reader, is that Goa's FIFA dream – a once-in-a-lifetime opportunity – is beginning to look more like a nightmare. At this point, it's anyone's guess if the games will actually be played here, or if one of the "standby" venues who didn't make the provisional list – namely, Bengaluru, Chennai and Pune – will take Goa's place. God knows they're hankering for the chance and are ready to pounce, and no one in those places is engaged in any embarrassing display of public bickering.
Notably silent on this issue is Goan Sports Minister Ramesh Tawadkar, who appears to be content gaining worldwide notoriety by proposing "medicines" for LGBT youth to make them "normal" rather than normalising the skewed workings of Goa's sports administration. (No, I wasn't joking when I mentioned stupidity.)
Of course this kind of intrigue is nothing new in the world of football (as anyone who's been following this year's horrific scandals at FIFA knows), but Goa is now writing a chapter of its own. The latest round of clashes began when the GFA accused the AIFF of sidelining the state association from the U-17 WC plans. When asked about the issue, a fuming Elvis Gomes, President of the Goa Football Association, said "AIFF doesn't make an FA (Football Association). The FA's are sovereign and they collectively make the AIFF. The moment they realize this, there will not be issues."
Gomes explained that Goa was not chosen as a venue overnight, that the process began in 2012, and "we have to protect local interests and our reaction has been against the sidelining of local interests."
An official at the Sports Authority of Goa who asked not to be named (apparently to avoid being linked to these unsavory episodes) said sports administrators seem disinterested in working in unity toward attaining the common goal of ensuring Goa hosts the U-17 games.
"The hunger for power and positions in sports associations is leading to all the confusion as many disgruntled elements are working against each other and responsible for creating differences. The personal rivalry between current SAG Director Sandeep Jacques and former SAG Director/GFA President Elvis Gomes is also not helping the sport", he added.
Another conflict has arisen between Gomes and the India U-17 Head Coach, with the former accusing the latter of ignoring Goan players. Here's Gomes's take: "There is no transparency in the process. It may be the coach's call finally, but let the boys at least be seen. Scouting of 50 boys was to happen. Did it? Parents are asking us."
It is pertinent to note that Goa's selection as a venue is not official, and much has to be done before Goa gets an official nod from the FIFA delegation when it comes for inspections.
Kushal Das, General Secretary of the All India Football Federation, has vehemently refuted GFA's allegations.
"For the FIFA U-17 World Cup we have to deal with the Government and every letter sent to the Government was copied to GFA. But the issues between GFA and SAG are creating problems. GFA was unable to get us all the necessary approvals and permissions from the Government, which left us with no option but to approach SAG directly," said Das.
The FIFA Under-17 World Cup India 2017 LOC (Local Organizing Committee) Tournament Director Javier Ceppi told a press conference that it's up to Goa to ensure its certification from FIFA. He said Goa and the other five provisional venues  – Kochi, New Delhi, Mumbai, Guwahati and Kolkata – must comply with a series of requirements.
The standby venues – Bengaluru, Chennai and Pune – will step in if any of the others fail to meet the requirements. These cities also have a huge fan following thanks to the ISL and I-League, backed by mega corporate houses.
Explains Savio Messias, AIFF technical committee vice-chairman, "There is a lot of work to be done and all stake holders need to work in unison and GFA plays a very important role in its success. If it doesn't happen, our chances of hosting the world cup will disappear".
Even though the Government of Goa has earmarked Rs 15 crores for refurbishment of stadiums, it is doing very little to sort out the differences between GFA and SAG. It's clearly time for all stakeholders to work toward their common goal, and to keep their egos – which at the moment look bigger than the game – aside.
GFA this week conducted trials for South Goa at Duler Stadium as SAG and AIFF chose to keep the newly built astro turf ground at Fatorda locked instead of opening the gates for the South Goa boys, who could help lead India to football glory if they get chosen by India U-17 coach Nicolai Adam.
"Raising a few issues doesn't mean speaking against the system. Even if it does, I will continue as I am only defending our rights and the dignity of GFA as an institution and that is not negotiable," concluded a defiant Gomes.
The AIFF's Kushal Das assured that he has great respect for the GFA as a member association, and expressed confidence that talented young Goans will be among those chosen by the Head Coach to play in the tournament.
If cool heads prevail, maybe those boys will even be able to play at home.