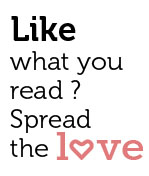 Share
Though the monsoons are yet to strike Goa with their full fury,sick it's already raining goals at the World Cup 2014, especially at the stadium in Salvador, Brazil that has seen two high goal scoring matches, including a 5-2 win by France over Switzerland and Netherland's 5-1 triumph over Spain.
Goalless draws have been few and high scoring matchups have been plenty. And so have the exciting results, such as the performance of Costa Rica, which defeated four-time World Cup winners Italy by a solitary goal and beat Uruguay, another former World Cup winner, (1930 & 1950) 3-1.
Greece's 2-1 victory over Ivory Coast was another surprising result, enabling the European nation to move into the next round of 16 to face the toppers of Group D (or 'Group of Death')  – Costa Rica. USA defeating Ghana 2-1 is also something of a surprise victory for the Americans who have displayed a splendid performance under their German coach Jeurgen Klinsmann, who will now match his team's skills against his own country, Germany!
As the World Cup tournament moves closer to the goal line of the finals to be held in Rio de Janeiro on July 13, 2014, most of the favourite teams (or former World Cup champions) such as Spain, Italy and England are out. Portugal, who have now earned a reprieve after their 2-2 draw against the USA, could follow them, if they fail to defeat Ghana.
Mesmerising matches that cast a spell
Remarks the CEO of Football Edge Management, Anuj Kichlu, "Spain is out, England on the brink of not qualifying (as of June 21) and most South American teams are doing well. This is going to be a tournament of South American teams." Kichlu predicts that at least four of the South American teams will move to the last stages of the tournament.
Goa Football Development Council (GFDC) vice chairman Elvis Gomes had this to say: "Switzerland winning in the 93rd minute against Ecuador was one of the most impressive games from among the matches that I have seen."
Rahul Rodrigues, associated with Goa's popular football club Salgaocars, opines, "Whilst the Spain v/s Netherlands and Germany v/s Portugal have thrown the biggest shocks of the World Cup in terms of the margin of victory, there have been two games that have stood out for me. The Australia v/s Netherlands match as Australia played their hearts out against a technically superior Netherlands team. They were unfortunate to emerge from the game with nothing to show for their efforts. Also, the Uruguay v/s England match (particularly Liverpool's star Luis Suarez, who displayed a clinical performance to get the better of England), this was another extremely fast paced game with plenty of action."
Keen football enthusiast, Dixon Vaz points out that for him, the most entertaining match was the one between Chile and Spain but the retired NIO scientist, Stephen Dias of Dona Paula-Panjim is still relishing the thrill of Netherlands trouncing Spain 5-1. However, the GFDC chairman Dr Rufino Monteiro was most impressed by the Italy v/s England match. "The England team had young players," remarks Dr Monteiro.
Heroes who have vanquished their opponents
While the Netherlands team and its striker Arjen Robben conquered the heart of the cardiologist Dr Monteiro, Vaz says, "Uruguay displayed a fantastic performance." He praises Mexican goalkeeper Guillermo Ochoa 'for his acrobatic saves against Brazil.'
Dias was particularly impressed by the Iranian goalkeeper Alireza Haghighi, who held the twice World Cup winners Argentina to a goalless draw till the very last minute of the match, when their star striker Lionel Messi scored, winning the match for Argentina.  Dias was also impressed by the cool temperament of the German striker Thomas Mueller, who has scored the first and only hat trick of this tournament.
Goan football fan Didier de Melo gushes over the goals scored by Netherlands' Robin Van Persie and Australia's Tim Cahill whereas the two GFDC officials, Dr Monteiro and Gomes both agree that the most impressive striker is Luis Suarez of Uruguay.
Villains of the footballing skirmishes
While Suarez has been praised for his goals scoring prowess, he has also stirred up a controversy for sinking his teeth into an Italian player, Giorgio Chilleni, an offense that was overlooked by the referee during the last leg match against Italy. After Portugal's Pepe's head butt incident, the Suarez 'bite' has evoked a good deal of consternation from football fans.
De Melo remarks, "It was very unfortunate the manner the Portugal players, especially Pepe behaved. The red card was justified."
While the GFDC chairman was not too pleased with Nigeria's performance, he agrees that both Spain and Portugal have been the biggest disappointment in this tournament. Dr Monteiro comments, "Spain have played like a disjointed side of ageing players and Portugal in their first match robbed all its supporters of all the built up euphoria and excitement."
Rodrigues remarks, "Given their stature, I would like to believe that the reigning World Cup and European champions, Spain have been the most disappointing. Having lost their first two games and conceded seven goals in the bargain and having scored just one goal via a penalty, I do believe it is the end of an era of football dominance."
Reviewing Portugal's performance against USA, Dias, who is a staunch Portugal fan, quips, "After Spain, Portugal was a disappointing team. Although they played better, they failed to net the goals. Physiologically, they lost interest because of two bad incidents. One being their defender Pepe being red carded for head butting and the resultant penalty kick that the referee could have avoided as it was not a serious fault to deserve a penalty." He adds that former champions Brazil and Argentina have also failed to impress him.
Promising stars who will sparkle
So as the tournament progress towards its finale, who are the players to watch out for?
Rodrigues points to James Rodriguez (Colombia), Joel Campbell (Costa Rica), Danny Blind (Netherlands), Liverpool's Raheem Sterling (England), Barcelona's Alexis Sanchez (Chile) and Lazio's Antonio Candreva (Italy) as players to watch, especially the latter trio.
In a tournament filled with surprises, the world is tuned in closely to see how many more lie ahead. No wonder so many of us in Goa – as in the rest of the world – are struck by World Cup fever.