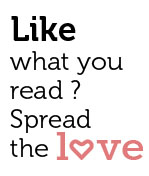 Share
Crystal Farrel at Hendrix
A Happening place for Lovers (of live music!)
WIth the season just about here, order lots of joints around Goa will be offering live music and food. The truth, however, is that those offering GOOD live music and food are fewer in number. Far fewer.
Hendrix, a BBQ and Grill restaurant in Anjuna, is one entirely decent option. It's not just because the food and drinks are good. This place has live music no fewer than four nights a week, and the talent they showcase is of notably high quality.
"If it were up to me, I would have music every day of the week", says Derek, the cheerful owner and manager of Hendrix, explaining that it's not exactly practical to have music EVERY night. He and his aptly named wife Grace have been running the place for more than a year. Derek mentioned that they don't hire any professionals to run their kitchen, and it's only their love of food that gets them through.
Professionally, Derek has been working in an oil rig for 34 years. He manages the restaurant in his off time, which is every other month, while his wife permanently looks after the restaurant. Their love for food and music is what gives Hendrix its USP and charms their customers, who remain faithful – exactly what Derek is aiming for. "Ninety percent of my customers are regular," says Derek with pride.
Hendrix is located on the main road connecting Anjuna to Siolim, as you pass by the Bobby Bar junction. With its easy access and casual ambience, it's a good place to just walk in and leave your worries behind. But while the restaurant is casual, there's nothing casual about Derek and Grace's commitment to excellence.
Perhaps nowhere is this more evident than in their choice of music. Here you will find good acoustic music on most days. Expect to hear the blues, soft rock, folk rock and some pop rock as well. The music is played with passion and joy that can really be felt. Families, friends and couples abound on any given night (Hendrix has no problem attracting a crowd), but there are also people who freely enter sans company and enjoy a drink at the bar,  take in the music and perhaps strike up a friendly conversation with a fellow patron.
Good Times at Hendrix, The Meating Grill
Unlike some other places, music here is not some kind of background distraction. Instead, it's an engaging, integral part of the evening, where even if you don't recognise the song, you can't help but feel the groove of it. And of course once you hear a song you recognize and like, you tap your feet, sing along and then get up to dance.
To me, a serious music lover, this place was more than a relief when I once dropped in to play a couple of tunes myself and heard local musician Cliff D Souza.  I could enjoy music from my favourite musicians like Neil Young, The Doors and Muddy Waters. It served as a welcome break from all the repetitive music that plays on loop all across the northern belt until Anjuna, and made me feel at home. A place where I could grab a bite & drink a couple of beers while enjoying some really good music and spend a fun evening. Hearing the music more than once now I can safely say I look forward to making another visit soon.
Sancho Menezes and Chrystal Farrell at Hendrix
There was a full house this past Wednesday, with music by Chrystal Farell and Sancho Menezes, who delighted the crowd with pop, jazz and a variety of other genres. The crowd was not just grooving in their seats but some also couldn't help but take to the floor and shake a leg.
The hospitality of the owners who don't mind customising your food according to your taste adds to the charm. There's plenty of beverages of every kind, and quite a few interesting dishes including a steak made of cottage cheese (perfect for a vegetarian like me!)
Hendrix current line-up is this:
Chrystal Farrell and Sancho Menezes on Wednesday
Joe and Allistar on Thursday
The Accoustic Road, on Saturday
Herman Abreio and Lennon Piers on Sunday
Happy Groovin' – and kudos to Derek and Grace!