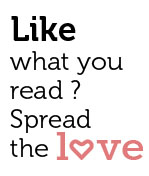 Share
Editor's note: Rajeev Radhakrishnan, a former marketing manager with Goa Streets and a one-time Times of India "I Lead India" winner, is on the ground in Nepal with Teach For Nepal in the aftermath of the earthquake that killed more than 8,500 people. This is his report from the scene of the devastation.
The floor beneath your feet is shaking violently. You can't align your centre of gravity. The door is a mere foot away. If you don't get out now, you will have to die, but not before you feel the unimaginable pain of your bones breaking rubble. You cannot escape. You scream your lungs out, but all so futile. Your heart is racing, pounding and the panic inside you is soaring. You are exhausted and you can't move. Nothing anyone can do to possibly stop it.
Mother earth is shaking you, everyone else and every-thing else for miles around, and she will only stop when she feels like it.  On 25 April 2015, people in Nepal were subject to this impounding, as an earthquake of 7.8 M jolted them followed by continued aftershocks and tremors, demolishing without remorse.
Eight thousand five hundred dead, twice as many injured. An estimated 2.8 million Nepalese displaced, over 191,058 homes completely destroyed, and another 175,162 homes damaged. This is the most powerful disaster to strike Nepal since the 1934 Nepal-Bihar earthquake.
Sindhupalchowk aftermath
Sindhupalchowk is one of the worst-affected districts. Many communities have still not been reached due to remoteness and accessibility both in terms of roads and telecommunications. This is also where one of Teach For Nepal's very own, Sujita (TFN Fellow 2014) met her demise and another one severely injured.
Sindhupalchowk's people
Devastation unravels – Khatrithok
Us (TFN Team), along with our partner JDC (American Jewish Joint Distribution Committee), entered Sindhupal-chowk (within which is Khatrithok) with sponge-hearts, wanting to imbibe all the sorrows we could and barter them with momentary happiness.
The road to Sindhupalchowk showed several landslides, newly opened springs, aerial views of several terrains of communities turned to plain rubble. Amongst all of this, what stands out is the Nepali resilience. The people have accepted the devastation that's been decreed upon them and are not looking back. They understand what's happened and want to look ahead instead of dwelling in their sorrows. Many husbands have returned home from their jobs abroad following what's occurred and are struggling toward re-booting their livelihoods.
Rajan, a Khatrithok local working in Delhi, narrated his story with us while standing on his home which is now no more than scree and debris. With what remains of his cattle, 2 buffalos, and 3 goats, he intends to farm again in order feed his wife and 4 children. What was most touching was his generosity in insisting that we share his meal, despite his devastating situation. He, like several others, have built tents for shelter and are surviving under pretty deteriorated conditions.
Another family we met had a grandmother, who fed us the ekdum meetho Devi-pooja prasad and put tilak on our foreheads for good luck, something I wish she really had in face of such a disaster. She was 3 when the last earth-quake hit Nepal 80 years ago, and had survived this one too, a brave heart.
Call to action
The districts worst hit are the ones TFN is focusing on. Do you have the CPI (capacity, philantrophy or interest)? Then we need your help. How? Two ways:
1) Personal Donations, 2) Your network, spread the word.
We are looking to raise Rs. 5,89,48,037.32/- ($922,498) to ensure sufficient basic supplies and short term rehabilitation for three months for the 5,888 families (29,440 people) who we will be directly supporting.
• Use Paypal and donate on: http://nepalrelief.teachfornepal.org OR wire the money directly to:
• Account Name: Sarvodaya Shramadana Nepal
• Account Address: Kupondole – 1, Lalitpur, Nepal
• Bank Name: Sanima Bank
• Bank Address: Narayan Chaur, Naxal, Kathmandu
• Bank Account Number: 0140000031901
• SWIFT Code: SNMANPKA
Those in the USA can also send a check to (payable to Sarvodaya USA): Sarvodaya USA, 1127 University Avenue, Madison, WI 53715, USA.
Our partner organisations through the Teach for All network are also facilitating fundraising efforts. Please reach out to Shristi K.C, TFN Partnership Coordinator, at shristi@teachfornepal.org | +977-9803212056 for more details.
Rajeev Radhakrishnan