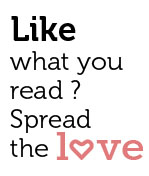 Share
In Goa, a Wi-Fi enabled headphone can be the only thing keeping you on the right side of the law.
Demand for late-night trance parties is increasing with every season, yet often mercurial police alternate between winking at and cracking down with relish on rave parties. So technology has now come to the rescue of party lovers, like a knight in invisible Wi-Fi armour.
With a wireless port and a wire-free headphone, the party can go on, even amidst the strictest official noise curbs.
While in conventional beach parties, speaker reverberations can trip the Richter scale or wake irate mongrels five kilometers away, soundless Wi-Fi parties are like silent films without subtitles, only a lot livelier, with bodies swaying to an inaudible rhythm.
Rave lover Sonia Murray Mint sums up a first-hand experience of what a Wi-Fi party scene looks like.
"There were stars in the sky and suddenly on the ground too – green and red ones," Sonia says.
The green and red dots, which dance with abandon like drunken darts amidst clashing and bobbing bodies, are in fact headphone lights, moving with the rhythm and giving the party floor a colourfully celestial appearance.
It is only when your eyes accustom to the darkness and you hear the shuffling of feet and then the bouncy silhouettes emerge from dark shadows, that you realise that you are in the middle of a party. There are other tell-tale signs of a Wi-Fi party in progress, if your ears can detect them:  Jingling trinkets, feet stomping, or dancers collectively breaking into a chorus.
"The silence persisted for most of the time except when suddenly, everyone would go, 'it's raining men' in a chorus, and then all look at each other and smile aloud amidst their dance moves," Sonia says of her most joyous headphone party moment.
Sonia owes a debt of gratitude to Shilpa Mehta, who in 2007 first introduced Wi-Fi headphones to Goa's party scene, which has been plagued with a 10 pm deadline thanks to the Madhya Pradesh Control of Music and Noises Act, also adopted by the Goa government.
To Shilpa, an international television professional, the innovation could spark a new era of partying in India, where sound pollution laws are often tough. Playing music beyond the stipulated hours not only raises the spectre of arrest, but also the seizure of expensive equipment.
"India is a country that LOVES music and dancing, more so than anywhere else in the world. It's a national past-time here, but there are so many festivals and celebrations that are cut short because of the noise pollution laws," says Shilpa.
Her agenda is to eventually introduce the headphone concept to weddings, Navratri (celebrations), Indian live music concerts, just about any place where outdoor music is heard.
"I see it as the new era of partying in India – the ONLY way to enjoy outdoors music after 10 pm. My vision for Peace Party is to get the whole of this country headphoned up," adds Shilpa, whose 'Peace Party' organises several Wi-Fi gigs in Goa, especially down south in Palolem.
Palolem Beach has emerged as one of the more popular hubs for the silent dos.  Neptune Point and Alpha bar are two of the major Wi-Fi party joints here, 'silently' helping to enshrine the once remote beach on the Goa party map.
At Alpha bar, the routine is easy. To participate in a silent party, shell out Rs 300 as headphone rental and Rs 200 as a refundable deposit, and you are armed for fun.
"At first, it was weird, watching so many people dance to no music, but once people get the headphones on, they get lost in the music – and start dancing around quite spontaneously, forgetting their embarrassment! It is so fun to watch," says Mumbaikar Ruchi Chavan, who used to frequent the famous Thursday night headphone parties at the Alpha Bar at a time when 'The Funky Soul Masala' – a mixture of soul, funk, retro and house – successfully rocked about 200 to 300 revellers every night.
"Then there were shows like the 'Full Moon Funk' parties at the Laughing Buddha on Palolem Beach," chips in law graduate Karan Bhasin from the UK. Of Indian descent, Karan pioneered these silent nights alongside Shilpa and DJ Justin back in 2008.
The Wi-Fi parties have enjoyed their most success in the south. The diehards of Anjuna haven't really cottoned to the new trend.
"These failed bitterly in Anjuna and other places in north Goa that were used to open air parties ever since the sixties. Nothing like partying under the stars, truly," admits Zelmus, an organiser who tried unsuccessfully to introduce the idea of headphone parties to Anjuna's party scene.
To be sure, wearing headphones at a party is not for everyone. It doesn't do any wonders for conversation, for instance (if one is possible at a rave party). Not to mention the cumbersome piece of equipment on your head.
The experiment in the north hasn't been a total failure, however.
Greg Furtado, who ran the now closed Butter Lounge, once an immensely popular nightclub in Candolim (a reincarnation of which is set to open soon in Panjim), said that headphone parties did make their mark in the north Goa belt, too. He recalls Karan-promoted headphone parties called 'Melt', which clicked well at his club.
Headphones and a bit of technology throw up many options for party seekers. While at a regular party, a DJ can dish out only one track from his console at a time, in a Wi-Fi party, as many as four parallel tracks can be played at the time same time.
All you've got to do adjust your frequency and choose one of the four tracks. If you don't like the current track, you can simply re-sync your frequency and switch tracks, says musician Dalton D'Mello.
"There's even better quality than amplified music which can distort or break-up," adds, Dalton, a regular party reveller.
Varying tracks, of course, can wreck havoc with the synchronization of dance, but few seem bothered by that.
Recently introduced to headphone parties, DJ Navin is a quick convert. "Hey pretty awesome man, and more choice of music too," he says.
UK-based DJ Andre has no qualms about playing to a 'silent' crowd. For Andre, who's rising up the international DJ-ranking grid, music is primary and appendages follow.
"There's nothing like it…when everyone's got their hands in the air it doesn't matter that we are wearing headphones. What's important is we all love the music," he says.