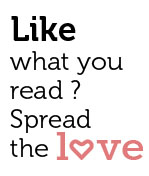 Share
Aviv Spencer and Joe
Kudos to Art Escape for Redefining the Music Scene in Goa
For those of us who watch the Goan music scene closely, generic the discrepancies can be mind boggling. Why are there huge entry fees for electronic music shows while live music performances at small venues are free? How come musicians in a four-piece band playing originals get paid less than a solo DJ act? Indeed, sale the trends are not always friendly for those in the music business in our touristy state. Sometimes, folks enter the music scene here for passion more than for money, and are willing to sacrifice to make a dream come true.
Enter Darryl Noronha and Vinesh Iyer, the founders of Art Escape, the venture that created The Live Music Project two years ago, transforming the way music is heard, played and appreciated in Goa and beyond. As they celebrate their 2nd anniversary, let's look a little closer at their project and the excitement behind it.
"Luckily, live music listenership is growing gradually. But if this lopsidedness continues, it won't be long before live music shows also have an entry fee, to at least break even, given their hand-to-mouth nature," explains Darryl.
"Way back in about 2005, a musician would get paid Rs. 500 per gig. Now this has come to about 3000 per musician per gig. And working a non business model, but rather a people centric model, Art Escape has been responsible largely for a gradual increase in interest for live music," says Elvis Lobo, a Goan guitarist of international repute, just returned from gigging in Japan.
Arguably the state's most passionate promoters of live music events, Art Escape is however struggling to keep the music accessible.
"If Art Escape were to continue and not die, we need to find a solution to support the number equation, lest we have to begin to charge an exclusive entry fee for a live music event, much against our wishes," confesses Vinesh.
Rida and Mimi
Vinesh, an architech by profession and Darryl, a web designer, met in Mumbai while collaborating on a project. From then on, they shared a single-minded vision for promoting music.
"It took us about six months of plainly vomiting out all the ideas that were in the head as we sat across the table and planned," laughs Darryl. "So we began with nothing – no money, no land, no venue – but just this heartfelt vision based on the belief that consistency pays."
From that point in time to today, when TLMP (The Live Music Project) was initiated two years ago to spearhead live music in Goa, things have come a long way.
"We have already had more than 100 bands playing original music in these two years of TLMP's existence," says Vinesh. "Art Escape started in 2009 as a platform for all art forms to be showcased to the public and the world at large that came to Goan shores."
Natalie Matos
In addition to holding workshops on art and performing arts, Art Escape showcases original music as much as possible, with doses of cover music in between, to keep the crowds coming. "Only certain popular music genres like classic rock, blues and jazz pull crowds, but this is not the same for experimental music, which is where the problem lies," says Darryl, recognizing that it's easier to cover costs with popular music. And so The Live Music Project was born, as an off shoot of Art Escape to promote the cause of newer music and musicians.
Three elements are necessary for success: support from sponsors, support from venues (possibly taking care of the band and accompanying fees) and last but most importantly, public patronage ("Goa Streets and a few other media houses do their part to support the cause," say the Art Escape founders.)
"Ultimately, public supporting this scene is of most importance, as then the circle is complete for everyone; i.e. the venue gets back profits on their F & B (food and beverage), and the sponsors get the mileage they deserve for sponsoring – all due to crowds coming to the event."
Bosco playing oudo
"Baywatch, for instance, which is the only venue that TLMP has been playing at for the past few years, does not make back the money it invests at all shows. For an Elvis Lobo show or an Elvis Rumion show, profits are possible, as also for bands playing popular covers. But for any new act, there are losses," informs Darryl.
"The way I see it, people come when they believe in something. Even Dr. Sydney Moraes (proprietor of Baywatch) believes in this live music movement and thus his undying support, and that of a few other music enthusiasts," reveals Darryl. He admits that obtaining consistent sponsorship has been a challenge, thanking Kingfisher for solely being on board so far. "As far as a venue is concerned, we are now planning to move up north, where many believe there are more takers for live music."
And as for the crowds, here is an area where authorities could help by relaxing the end timings of live events. "This Sunday, it was nice to see girls head banging right in front, an international audience with a mix of many from other Indian states as well and the presence of Goan families as well," inputs Savio, a live music fan.
Vince Costa
"If a Goan wants to come for such an event, by the time he or she finishes work, travels home, and gets ready to come, it's already nine. Then if the cops come to shut us down by eleven, it definitely cuts chances of making any profits at all," Darryl points out, providing a bird's eye view of the travails of organizing a live music event.
Goa recently got pegged as one of the best party destinations in the world, due to a leniency shown by police and other authorities who allowed parties and international music acts to flourish even throughout the night at few venues that did not cause disturbances. If similar generosity were shown by authorities toward live music events, then the burdens of original music lovers would surely be lightened. Finally, with only continued public patronization, the live music scene will live on, without an entry, being a bottomline.
Darryl, Vinesh and the rest of the Art Escape crew have refused to let any of these myriad challenges get them down. That's good news for music in Goa – and for the cause of art, and the escape it provides.
Vinesh Iyer
Darryl Noronha