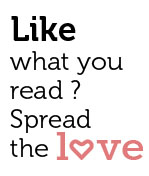 Share
It was a rainy night two decades ago when thieves broke into the majestic Pinto house at Revora, ripping open a creaking side door. It was no random theft. The thieves had their eyes set on a specific treasure in the well-appointed house whose owners were away: An intricately carved, 200-year-old teak wooden altar adorned with an ivory statue of Jesus.
The thieves fully understood the statue's worth, because they smashed to smithereens other newer statuettes made of plaster of Paris.
The Pinto's were rigaldos, Portuguese-appointed tax collectors for Revora village, near Mapusa. Their grand house once hosted luxurious balls attended local gentry and Portuguese officials in polished shoes.
The statue's estimated worth in 1995 was Rs 4 lakh. The thieves were never caught and the case was scrapped for lack of evidence.
Earlier this year, a major burglary at the Christian Art Museum resulted in the loss of artefacts worth 2 crores – a shock which Church authorities are yet to recover from. The burglars got away with several 18th and 19th century artefacts which had been collected from individuals as well as Churches across the state. Key items which were stolen were two rosaries, a gold bracelet, a gold belt studded with diamonds and pectoral cross of diamonds which hung from a heavy gold chain.
This is the story of the great theft of Goa's Christian heritage over the last two decades. Thefts reported, but culprits not being brought to justice. And the Church is worried about its heritage dating back centuries being pinched by thieves, who have a profitable sideline in selling antiques.
Robberies in churches, chapels and old Christian homes, which often have detailed and intricate altars, have become increasingly common in Goa's pastoral as well as urban areas.
The last two decades have seen dozens of such robberies, most of which hardly made the news.
In 2005, however, unknown culprits tried to pull off one of the biggest religious heists in recent times, attempting to steal a Christ statue from a popular church in Colva. With a 16th century ring, a gold-woven garment, the worth of the figurine is pegged at Rs 1 crore, which pales in comparison to the sentimental value for hundreds of thousands of devotees who flock to this Church for the figure's blessings.
While the thieves failed at the Colva church (they broke though an outer grill but failed to penetrate a second one), the St Anne's Chapel, at Pilerne, near Porvorim, lost a 200-year-old ivory statue estimated to be worth Rs 15 lakh. Our Lady of Assumption Chapel at Guirim, along the National Highway, and the St Joaquim Chapel in Borda, right in the heart of Margao, have all lost artefacts over the last five years.
Churches today however have recognised the value of their artefacts and, like those who run the Lady of Victory in Revora, appear not to be willing to take any more chances.
"There's a reason why these statues are here and not on display," Matthew D'Souza the treasurer of the Fabrica da Igreja de Revora (governing body of the Revora Church), told Streets, pointing to exquisite artefacts like carved teak and stone figurines stored in a room.
With two break-ins in the last two decades, Matthew and his team have decided to keep precious statues and ritual vessels away from the main precincts of the Revora Church. The church treasures are now housed in this one nondescript room, a secure treasury, that looks like any other from the outside, but has more padlocks than the rest.
While wooden and ivory statues are stored safely in the treasury, the church is not taking chances with the gold crown that once royally sat atop the main statue of Our Lady of Victory, the patroness of the village. The crown is tucked safely in a bank locker now.
The Revora parish is fortunate to have a knowledgeable treasurer in Matthew. Most churches and chapels throughout Goa don't have this advantage.
"I think the important thing is that we need to recognise the value of these things. There are hundreds of cases where the custodians of the artifacts themselves are allowing them to rot or are simply throwing them away in the name of replacing them with newer ones,"  according to Father  Menino Allan Tavares, a priest of the Pilar Fathers order. Menino has a doctorate in church structure acoustics.
He has begun a campaign to not just preserve artefacts, but even church structures from being demolished or modified in the name of restoration, expansion or modernisation. Doing any of that, he says, could affect the acoustics of these places of worship that were carefully planned at the time of building.
He has also been at the forefront in demanding an inventory of religious heritage in Goa.
"The Archdiocese of Goa and Daman needs to have a heritage cell with genuine experts. This cell should make an inventory, assess and monitor any plans of a parish regarding assets of heritage value," Menino said.
The church has another reason to preserve heritage.
"A number of zealous priests and active members of some Christian communities are demolishing their ancient churches and chapels and putting up (new) structures. All the traces of old churches are thereby removed and the notion that an ancient church and Christian community existed in such places will be washed out," says father K M Mathew who studies church architecture across India.
Archbishop Father Filipe Neri Ferrao agrees more must be done to preserve religious heritage.
"The church is not primarily a custodian of art and architecture. The mission of the church is fundamentally spiritual. A mighty outpouring of human artistic creativity entire to the glory and worship of God has resulted in the Church becoming, de facto, the custodian of immense treasure of culture and artistic heritage," he said, adding that all parishes in the state had been asked to compile an inventory of their artifacts.
And the archbishop's message is already bearing fruit, with each village and every church parish encouraged to establish its own small museum for preserving Goa's unique heritage of traditions, art, architecture, music, festivals, culture and natural environment.
Will the Church's initiative to up the ante stop the steady pilfering of these treasures?