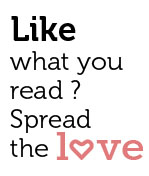 Share
Contemplation
And She Does It With Clay
On Display At Gallery Gitanjali till Oct 31, 2015
"Pottery is an ancient craft as old as humanity, illness and I believe all of us have it in our blood  – this connection to wet gooey earth and clay. It evokes memories of something primal, ancient and ageless', says Priya Sundaravalli, who previewed her show titled "SYN.APSE", an exhibition of ceramic works and installations, at Gallery Gitanjali on 10th  October.
Inspired by wilderness and landscapes, her work involves life forms emerging spontaneously from moment to moment, which then translates to the hands in a celebration of the delight of living. Life's qualities of abundance fuel Priya's creativity.
"I  often find myself thinking of wild uninhabited spaces of earth, like the deserts in Australia, volcanic islands of Korea, forests of the Amazon,  weathered landscapes of New Mexico, and my colour palette follows what these landscapes and life forms 'ask for'".
Using stoneware clay with slips, she moulds the clay with her hands, adding glazes, stains and lustre for decorative effects. The grain and rhythm step out of the surface and achieve intangible sensibilities.
Textures and treatment with dark and white clay, borrowed from 'Buncheong', a traditional form of Korean stoneware dating back to the 15th century, connecting beauty with the power of expression, evoke spiritual vitality, which goes deeper than the senses.
Approximately 170 pieces are displayed on wall panels, with platters, bowls in pulsating colours, figurines of animal and birds, a plate stimulating a cane woven effect, and sculptures that look like corals. Enchanting!
Her oeuvre (body of work) in miniature porcelain is fascinating, as are her bud vases which look like sea shells. Ground glass serves as the centre of ceramic flowers, emitting a shimmer. And wall and corner hangings, ranging from
Rs.1500 and stretching into five digits, have found many buyers.
Lotus on pad detail
Born in Pondicherry, Priya schooled in Madurai. She earned a medical degree and practiced for a while, then went to study in the U.S. for a master's degree in biomedical engineering, which is related to medicine, followed by a PhD in Industrial Engineering at the University of Michigan in Ann Arbor (how's that for an impressive academic career!). In the last year of a PhD course, students are allowed to pick subjects in other departments. She signed up for ceramic classes at the School of Art, and, ceramics became her hobby.
Her ceramic teacher Felipe Ortega,  a Medicine Man from the Jicarilla Apache tribe in New Mexico,  is a master potter in traditional 'micaceous' pottery used for cooking.
'I like to think that my ceramic expression comes from his lineage of Pueblo pottery, where there is a reverence for clay as Mother Earth,' says this multifaceted artist.
Since her teens, she considered The Mother and Sri Aurobindo of Pondicherry Ashram as her spiritual gurus, but never knew about Auroville – the 'City of Dawn'. In the U.S., she met a girl who had lived in Auroville.
"It was a eureka moment. Fascinating! Then I read 'Dream' by The Mother, and Auroville's charter, and both bowled me over. I resolved that this was THE place I was going to live'.
Coming to Auroville in 2002, she stayed for 10 years, freelancing as a journalist and science teacher at schools. A full time artist for the last three years, 46-year-old Priya runs a one-person business unit called 'Pottery Sipapu' in Auroville.
Earlier her works were less robust. After a residency at the Clayarch Gimhae Museum, in South Korea last year, she feels they are moving toward a balance of feminine and masculine energies. "I seek to unify opposites in my expression, as in asymmetry and balance, chaos and harmony, imperfection and attention to detail".
Moonrise in Round Moon Bay
There about a dozen ceramic artists in Auroville. She doesn't think of her technique as 'having an edge' over others, as all have different expressions based on unique experiences and personalities.
"What I seek to reach in my work is, about getting as close to nature as possible. Where the hand of the human is not visible, and the ceramicist becomes a channel for individual expressions. Also, what I want is to be an instrument to manifest Abundance, Generosity and Hope, the beautiful qualities that Life embodies".
Her installations are on permanent display at T2, Mumbai International Airport, and Gimhae Airport Busan – Korea.
In Goa, on exhibit till Saturday October 31st, 2015, at Gallery Gitanjali, Fontainhas, Panjim.
Coralline Flowers
Down the Arroyo
The Gaze