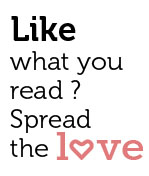 Share
Panjim and DTR – A perfect match 
This is a story about synergy – synergy between a city's people and one of their favorite pubs.
Down The Road is one of the more popular hangouts of the real Ponjekars (as residents of Panjim are known), and is a good place to soak in the party vibe of the capital city, order a scene quite different from that of the north Goa coastal belt. This is where you will meet the regular folks of Panjim out to have a good time with friends in their favourite neighborhood watering hole.
According to regulars, pilule the best thing about DTR is the affordable pricing so you can really party without burning a hole in your pocket. The second thing is it's close to home, so you don't have to drive for long after a night out on the town. And the most important thing: it knows the musical and other tastes of the regulars.
Ponjekars have also taken to karaoke in a big way and DTR gives them exactly the songs that they want to karaoke with. Songs like 'Suzanna', Eric Clapton's 'Lay Down Sally', 'Wonderful Tonight', Santana's 'Black Magic Woman' and many of the old-time classic pop and rock favourites from the '60's, 70's, 80's and the 90's.
The facade of the Indo-Portuguese house where Down The Road is located.
The thing about classic rock is, well, that it's always there somewhere, just waiting to rock you and take you down that road once again. It's the same with classic rockers and classic rock hangouts. They may change a bit with the times, move over from classic vinyl to tape to CDs and MP3s, but, hey, the sound and emotions remain the same.
An evening at Down the Road pub is a bit like that. You may be living in the present, but there's no escaping the past here. The classic 'it' girl Marilyn Monroe grins down at you from a poster with her seductive pout, the king of rock'n'roll Elvis Presley is there too on the wall, as are the Rolling Stones.
They have live music acts on some nights featuring local musicians, solo or duos, and also have the occasional foreign musician playing. If it's a really groovy night, don't be surprised to see Ponjekar couples take to the floor to jive – the favourite dance of Ponjekars.
The great thing about DTR is there's something for everyone. An upstairs restaurant boasts great Goan, Indian, Chinese and global food. There's live music, karaoke, DJ music, dancing, sporting action on the TV and loads to drink. It may not be everybody's idea of a swish nightclub – which it isn't, but it's the local hangout.
Artistes perform at Samba Square in Panjim Municipal garden during Carnival.
To really experience what the city's party culture is like, you have to be there on a night when a soccer game involving Portugal is on. That's when Ponjekars turn up in strength to cheer their favourite football team. Expect much black-slapping, hugs, kisses, elated shouts and free rounds of drinks if Portugal is winning. And be ready to offer your condolences if Portugal loses and everybody goes home crest-fallen. It's the same when a Portuguese team plays in the Champion's League. It's the old Portuguese connection of Ponjekars and that too in the old Portuguese quarter of the city, St Tome. In fact, an old Goan house from the Portuguese era has been converted into DTR.
Parikrama performing at Food Festival in Caranzalem.
Even if you aren't soaked in that kind of nostalgia and couldn't care less about the Portuguese connection, or maybe aren't much into classic rock and pop, chances are you'll still have a good time at DTR. Quaint Panjim and its popular pubs may lack the cosmopolitan, hip air of the northern Goa coastal belt. But there's enough warmth  here to make up for any lack of hipness – and that in itself is hip.
Down The Road pub is located near Sona Hotel, next to old Patto bridge as you enter the Panjim city.
Tel: +91 9823173757
.
.
.