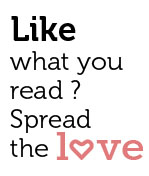 Share
A VERY SPECIAL EVENING CELEBRATING
INTERNATIONAL WOMEN'S DAY – MARCH 8, 2017 – WEDNESDAY
CAMPAIGN THEME: #BEBOLDFORCHANGE
International Women's Day (March 8) is a global day celebrating the social, economic, cultural and political achievements of women. The day also marks a call to action for accelerating gender parity.www.internationalwomensday.com
#IWD2017 #BeBoldForChange
Art escape goa – THE LIVE MUSIC PROJECT (TLMP) – Inspire Trust
The 248 Collective – Paper Boat Collective would like to celebrate & give a platform to Women artists-musicians who working on their original music content & have loads to say with their music.
WOMEN POWER NITE – 7.00 pm onwards
A very special Line hosted by the one & only Musician
Ranjit Arapurakal – Independent Singer-Songwriter from New York
https://www.facebook.com/pg/ranjitarapurakal/
Valerie D'Silva – Vox & Guitar – Soul Indie
Singer Songwriter from Bombay
https://www.facebook.com/valeriedsilva12/
Joanne Fernandes – Vox & Guitar – Soul -Jazz – Funk – Al
Singer Songwriter from Goa
https://www.facebook.com/joanne.soul/
Karelian Tepa – Terika Folk, roots, rock.
Singer Songwriter from Finland (Helsinki)
https://www.facebook.com/Terika-105371422888278/
*Surprise guest artist for the nite – Keep Guessing
All women/men artists- musicians- dancers – theatre- spoken work – poets are invited to be part of the celebration & jam with the performing artists.
OPEN TO ALL – WOMEN ENTRY FREE – MEN PAY RS 200/-
CONTRIBUTIONS ARE ACCEPTED
WHICH WILL HELP US KEEP THE LIVE MUSIC SCENE ALIVE
This amount will help us cover part costs of the bands travel + fees + sound + production.
PLEASE BOOK YOUR TABLES IN ADVANCE – LIMITED SEATING
For reservations & inquiries.
CALL +91 9323590051 +91 9987991645