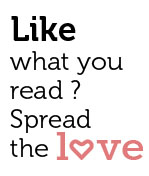 Share
Meet The Best of Jazz Cats From Europe, capsule India And Beyond!
Goa Streets Is Proud To Be Media Partner Of This Year's GIJLF!
Don't Miss It! Save The Dates! Nov. 27, 28 and 29
Goa International Jazz Live Festival (GIJLF) is back to thrill all music lovers, in its 3rd glorious year.
This new age contemporary jazz festival promises remarkable performances by young talents & maestros of jazz from India and abroad (Switzerland, Australia, Wales-UK, Morocco, France, Luxembourg, Italy, Ireland & Lithuania) presenting groundbreaking, progressive, funky, groovy, and Zen music. A gorgeous venue at Bogmalo with a 180-degree sea view and starry skies in Goa is an added bonus of course!
Gone are the days when jazz was considered staid and old school, for the fuddy duddies or the suit-clad Scotch sipping aficionados. It is not just the saxophone and the piano or the swarming lament of a lonesome song. It's no longer underground or for the forlorn. Jazz has a spunky spirit now. There is a new pulse, a new attitude and a new take on Jazz. It resembles our lives today, where there is a hint of modern to the traditional, and a new twist to the old. It's funky, it's cool. Just like the cool cat that is part of the event graphics!
The Goa International Jazz Live Festival (GIJLF) showcases new age Jazz in all its splendor. A belief in exposing Goa to new fresh sounds, spreading peace and happiness through a collective experience and a philosophy that says music knows no boundaries has seen Vinesh & Darryl (the founders and seekers of Art Escape- The live music Project) and Emma (Founder of Gatecrash & Jazz in India) call no stops to bring this festival to us.
GIJF is a sensory experience and a must visit for all and every person who loves music, its nuances and improvisations.
Venue: STONE WATER ECO RESORT, Santarem Beach, Bogmalo
Dates: 27-28-29 November
DAILY PASS INR 750/-, 3 DAY PASS INR 2,000/-
Tickets: insider.in/event/goa-international-jazz-live-festival-gijlf-2015
Contacts: Vinesh 9323590051 / Darryl 9881568756 / Emma 9833718642