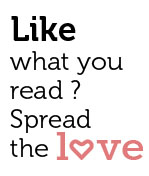 Share
Graziella Gonsalves
Singer, store dance instructor, look Portuguese translator and brown belt in Karate 
Is that enough?
Music runs in Graziella Gonsalves' genes.
"My father would turn on the audio system early in the morning, salve and I would wake up to beautiful music every morning ever since I was a toddler. I loved the songs he would play. And when I listen to them now, it's just beautifully nostalgic."
"I owe much credit to my mom, too. She was part of the church choir and would sing in the choir regularly even when she was carrying me. Perhaps some good notes found their way to me," smiles Graziella.
Perhaps it was her parents' inspiration that helped turn this 27-year-old dynamo into something of a renaissance woman – dancer, singer, linguist and expert in Karate. Is there anything she can't do?
Graziella works as a Portuguese translator and collaborator at the Centro de Língua Portuguesa/Camões in Panjim, having completed her Masters in Portuguese from Goa University last year. She won a number of awards for scoring the highest marks in Portuguese at Goa University.
She says, "It has been a privilege to cross paths with poets, writers, artists and renowned personalities from different parts of the world."
She had the privilege of spending four months in Portugal in 2011, and she takes on freelance assignments translating from Portuguese to English and vice-versa.
"I am quite the lingua-phile. I have begun learning French. I know that I can find my way around in France, with the little French that I have mastered so far," says perky Graziella.
For the past eight years, she's has been teaching ballroom dances to teens and adults. "I teach modern Jive, International Cha cha, American waltz, Social Foxtrot, Salsa, Rumba, Merengue, Bachata."
She teaches dance after work, usually between 5 and 7: 30 pm.
That's in addition to providing assistance at dance workshops conducted by event management companies at five-star resorts.
She recalls a particularly fulfilling moment, when three kids, after having trained with her, auditioned for 'Dance India Dance.'
As I coax Graziella to spill secrets about her favourite dance, she coyly replies, "Well, it is hard to say! Each dance form has its own essence. It is just a matter of finding your element; the dance form which allows you to let go and project your heart out to the spheres."
She adds, "It is phenomenal how dancing makes me feel formidable; it even inspires poetry. For me, dance is extending music to create a language."
Graziella hopes to one day open a dance academy. She says, "It's a dream as of now. But I hope to accomplish it someday."
In the past, she has been associated with bands like Sky high, Shades, and Music Mania. She is also a part of the Western Classical Music Choir of Goa University.
She sings in Portuguese, Latin, Spanish, and other South American languages, including Quechua, an indigenous language of Peru.
"I am versatile when it comes to music and singing. I sing in mezzo-soprano – voice where the vocal range lies between the soprano and the contralto voice types," comments Graziella.
She has participated in Vem Cantar, an annual Portuguese singing competition for several years. Bagging the first place in 2010 and 2012, and the 2nd spot in 2005 and 2013 for Vem Cantar has made her proud. She also bagged the 1st place for Mando Competition of all Higher Secondary Schools across Goa in 2005.
That Graziella also happens to an accomplished practitioner of Karate is quite stunning. She was a state champion in junior girls divisions in the late 90s, and earned her brown belt.
Who are her role models? "My support and inspiration comes from people who demonstrate kindness, humility, strength of character, excellence and the will to carry on."
Graziella may only be 27, but her words reflect the wisdom of an 'old soul'.
"Take some time to get to know yourself," she advises. "Stay true to yourself. When needed, learn to say 'No' and also learn to accept a 'No'. Things to be kept in check, forever: rigidity and stupidity. Now, go live!"