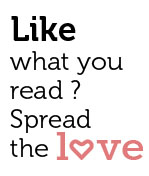 Share
Panini sandwich at BSB
The Black Sheep Bistro is Now Open for Lunch
The BSB's new lunch menu provides the city's young corporate crowd with a fine destination for a quick, price yet high quality meal, making it arguably the best place in town for a business or 'power' lunch. After six months of successful dinner operations, Panjim city's premier dining venue, The Black Sheep Bistro is now open for lunch, every day from 12 noon.
Taste is paramount of course, and customers have responded encouragingly to the new lunch specials like the Spanish inspired 'Seafood Paella', 'Local Stuffed Kingfish Fillet' and the refined version of the Canadian street food favorite 'Bistro-Style Pork Poutine'. The BSB is perhaps the first restaurant in the city to feature a different lunch menu than its more elaborate dinner menu, providing diners with a varied culinary experience at different times of the day. Other new sections that one will not find on the dinner menu include Panini sandwiches, wraps, meal-size salads and delicious pastas for the 'Pastahari's', as the BSB calls them.
Sangria is the most popular beverage at lunchtime, as are the great selection of wines for which this sommelier-led restaurant is well-known. The beverage list also features exclusively sourced, high-elevation artisanal coffees brewed to perfection as well as a great selection of tea concoctions including the London Fog, ironically a Vancouver creation made with Earl Grey.
Panini Wine
With their unique creations drawn from several Goan flavors, the Black Sheep Bistro is an ideal venue to entertain clients from out of town. Owners Prahlad and Sabreen Sukhtankar are well known for their hands-on hospitality and are always around to make sure your meal is as enjoyable as possible.
Paella
Swami Vivekanand Road, Next to ICICI Bank, Panjim. T. 0832 2222901