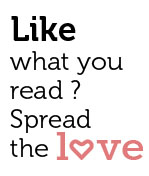 Share
Where Will He Take Goa ?
It was a heady mixture of pride and anxiety. Pride that our state's chief minister, for sale Manohar Parrikar, viagra 100mg was tapped to become the Defence Minister of India. Anxiety at where that left us at home.
It's been said that Goa, here like the rest of India, grows despite the government, not because of it. And yet, if we're honest with ourselves, our governments really do matter.
It's no wonder that news of the ascent of Laxmikant Parsekar as Goa's Chief Minister fuelled this sense of anxiety. No one's saying he's evil or stupid or more ill-intentioned than any other apparatchik, to be sure. But one would be hard pressed to find a blander chief minister, or one with a thinner record of accomplishment in public service.
The early days of Parsekar's administration have provided little reason for optimism. Yes, the previous government had initiated some ambitious infrastructure projects, particularly in the area of road widening, and those are expected to continue. And it's true a certain transparency has arisen that would have been unheard of during Parrikar's tightly controlled reign, albeit an inadvertent one. But overall, we've seen no signs of the strong leadership Goa needs to clean up the garbage menace, sort out the mining fiasco, battle corruption and ensure sustainable growth.
Parsekar, since taking office earlier this month, has hardly appeared in public, save for one or two functions. He's been largely silent, even subdued, showing no sign that he's willing to take on big projects like cleaning up Goa's garbage or its corrupt government entities. Most see him as a kind of "maintenance" guy, there to keep the machine running but without any overriding vision for how to take Goa forward. Those in the know say the former high school principal got to where he is not through performance but through a lifetime of loyalty to the RSS and some lucky electoral twists of fate.
Still, there's a new king in the castle, and not every change is necessarily unfortunate.
Take the issue of transparency, for instance. When Parrikar left office, Director General of Police T N Mohan held an official interaction with journalists that stunned all those present.
"We are worried about criminal elements within the police force… I'm getting reports of levels of corruption, which are unacceptable," Mohan told the reporters, adding that he was setting up an internal mechanism to "police the police" and punish "those who lacked integrity".
What astounded was not that Goa's police force suffers from corruption – everyone has always known that – but that the police chief felt free to discuss it so openly, something that would never have happened during Parrikar's tenure.
"It is not as if he has stepped into Goa from Utopia where dirty cops are merely good cops splashed with mud," notes commentator Bevinda Colaço, explaining that Mohan has not just suddenly discovered corruption. Mohan is on his second tour of duty in Goa and previously served as Commissioner of Police in New Delhi, where he was also part of the top police brass during the Nirbaya rape case.
"All this was going on uninterrupted all these years and it has become public only after Parrikar's departure. It only means that Parrikar would conceal the wounds and allow them to fester rather than uncover them and allow them to heal, because the uncovering would affect his image," said a senior journalist who requested that his name not be used, given his sharp words about the man who's now in charge of India's armed forces.
It's true this kind of transparency is the result of weakened discipline in the state government rather than intentional policy. But could the state's top cop's apparent newfound freedom to call a spade a spade bode well for the people of Goa, especially if other officials follow suit with this kind of open talk?
There's no doubt that with Parrikar gone, the state's bureaucrats will be more relaxed, more likely to speak their minds, even at the risk of making the government sound disjointed.
Without the towering shadow of Parrikar staring over their shoulders, the feeling now is that some bureaucrats could become more effective, while others more lackadaisical.
A lot will depend on how the new man Parsekar rallies his troops. With Parsekar taking charge, the workload is already more distributed, a notable change from Parrikar's "control freak" style of keeping the crucial portfolios for himself.
The sensitive Town and Country Planning Department is now being handled by Deputy Chief Minister Francis D'Souza, Agriculture has been handed to Ramesh Tawadkar, and so on.
"With better distribution of work, we hope that each minister will be able to devote more time to his department. After all, all we need is a minister who understands the work his officers are doing," a senior officer in the government said, declining to allow his name to be used as he was commenting on the administration's inner workings.
Barely into his third week as chief minister, it's still early to reach meaningful conclusions about Parsekar's performance. What is clear is that one of his biggest challenges will be reining in corruption among his own MLA's.
Yet murmurs of disgruntlement are already making themselves heard. A senior RSS ideologue, who didn't wish to be named citing he didn't want to cause a controversy, told Streets the group is unhappy with the choice of Parsekar as chief minister.
It seems clear Parsekar was a compromise choice between the right-wing demand for current speaker Rajendra Arlekar and the Catholic demand that current deputy chief minister Francis D'Souza be named chief minister.
The fact that the maverick Francisco Pacheco, better known as Mickky, was made a minister despite his controversial background, has angered many BJP loyalists.
BJP's Thivim MLA Kiran Kandolkar was seen storming out of a meeting to decide who would fill the post vacated by Parrikar. The most disgruntled of the lot seems to be San André MLA Vishnu Wagh, whose public posturing has swung between acutely criticizing the party to loftily praising it.
The party seems confused about how to deal with Wagh, stuttering out varying statements on whether any action will be initiated against him.
"He has only criticized the government, not the party. It is acceptable for MLAs to be criticising the government. It is his personal views," party president Vinay Tendulkar said.
The political posturing, in the end, will be just a sideshow if this new group of leaders can bring themselves to do something positive for Goa. We're all waiting for that to happen.