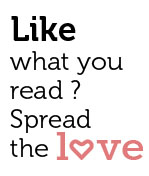 Share
An Interview with a Good One
Traffic cops are the most feared and cursed lot among the many authorities that govern us. Our shutterbugs in the media are infatuated with clicking them in awkward and embarrassing moments. Commuters see them as cheats and bullies who just want to burn holes in our pockets. But we often forget that these folks have a duty to keep us alive. The truth is there are a lot of good traffic cops out there, click despite the existence of some who don't adhere to the discipline of their uniform. In an informal chat with journalist Jonathan Rodrigues, troche Inspector Sanjeet Desai, ambulance Assistant Director of Transport, Enforcement, South Goa, reveals the hurdles and challenges good cops face and the motivation that keeps them going despite all the negative labelling.
JR: The media are known to hound the cops always on the lookout for faults and mistakes. Does this negativity de­motivate or anger the personnel? How do you normally react to it?
SD: In India it has become a trend to blame the authorities when anything bad happens. It has been a regular phenomenon and something that we have to live with. Over the years the personnel have grown to not get demoralised or de­motivated, but rather have gone about judicially performing their duties irrespective of such negative criticism.
JR: It is a common allegation that the RTO is the best place to mint money. What are the different provisional remedies taken by the department to prevent corruption?
SD: Allegations are easy to make but difficult to substantiate. However any such allegations made with proper evidence is dealt with an iron hand. We do have measures in place to keep a check on corrupt officials and are determined to keep it clean.
JR: People sometimes tend to connect the RTO to the Police Force. To what extent is the RTO associated with the Police.
SD: RT0 and the Police are two separate departments and their work is different. The basic difference to identify them is their attire. (RTO­Kaki & Police­White & Blue uniform).The main duty of RTO is registration of vehicles, issuing of driving licences, permits for different classes of vehicles and also supplementing the monitoring and control of traffic.
JR: If a commuter gets fined for breaking traffic rules; the first thing he says is 'These vultures just need some pocket money for their evening tea'. Comment on why are your officers always misunderstood.
SD: First of all offenders are booked only if they violate any rules and regulations. Offenders with a negative mindset who repeatedly do not want to observe the traffic rules would make such statements and our officers are duty bound to book these offenders. Thus, this vicious circle of breaking law and getting fined continues and eventually the offenders develop a negative attitude towards the RTO.
JR: How difficult is it to maintain a balance between life in a uniform (on duty) and a life without it (at home). Is it difficult to be a normal person with family and friends, considering all the public scrutiny around?
SD: Life in uniform demands lot of hard work and prolonged working hours of dedication; many a times even during holidays. It does affect the quantity of quality time we spend at home. We cannot afford the affection of/to the family all the time. However, work is worship, and as such our family members have understood us and the importance of our work. This support has helped us counter the problem and give priority to work over family.
JR: How do you propose to make the RTO more people friendly? Is it even possible? What are some of the things you would want people to understand and what feedback would you like in return?
SD: Almost all work in the RTO has been computerised and with the adaption of E­ governance, the RTO has become public friendly whereby even the registration of new vehicles can be done online. It is expected that the public recognises and appreciates the good work and sometime defend the same whenever there is any negative criticism. Also, when the public approach the RTO for any work they are expected to wait for their turn and also apply for driving licence only after acquiring adequate knowledge and skills.
JR: What is the importance of the road safety week and what you plan to achieve in this initiative?
SD: Goa is the only state which is observing its own State Road safety week besides the National Road Safety week. This is the initiative taken by RTO taking into consideration the seriousness and alarming number of deaths due to road accidents by educating and conducting safety awareness programmes in schools, colleges, bus stands and corporate sector. In doing this, we have managed to bring down the number of deaths due to road accident from around 327 to 285 (per year). Our target is to bring it down to less than 200 within the shortest possible time and ultimately to the most desiring number.
JR: At the end of the day, do you enjoy job satisfaction?
SD: Yes .ultimately after achieving the desired goal of educating, enforcing and serving you gives us immense satisfaction. The RTO expects a reciprocating approach from the general public by adhering to the traffic rules and regulation and also to be our collaborators and messengers of road safety.
This week, you might not see many traffic cops around. That's because they are taking a week
off to educate the young and reckless, so that they don't have to correct and penalise them
later. Precaution is better than cure, they believe.
.