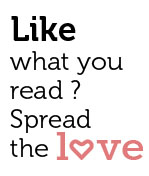 Share
Goencho Saib by Fernanda de Melo e Souza
more than a sit-out
You can recognize a Goan house from its balcao; you sit on it and chat with neighbours, click family, ambulance friends or just stretch and lie on it, physician meditating, thinking.
Subodh Kerkar, said to be Goa's first 'land artist, has been on the art scene since 1988. Self-taught, he has experimented with various mediums, keeping abreast with the contemporary art scenario around the world. He says, "Goan artists like Trinidade, F N Souza and Gaitonde, are world famous, but our young artists have not got sufficient exposure."
With this in view, last year he collaborated a show in New Delhi, titled Goa Reloaded, which was curated by Johnny ML, an eminent art critic. This year, the owner of Dhoomimal Art Gallery in Delhi, Uday Jain, asked Subodh to curate another show, and he's done just that with "Balcao", bringing together an extraordinary group of Goan artists and bringing them to Delhi. Says Subodh, "This kind of work gives me immense pleasure. Curating a show is a job which needs precision. It's like weaving a necklace making sure all pieces fit together. I decided to title it 'Balcao' – the most familiar feature of Indo-Portuguese architecture." It took Subodh six months to organize the collection of 100 works by 15 artists.
The theme revolves around a Goan ethos and lifestyle, and the cultural synthesis of Portuguese influences which permeated into the society.
The show was inaugurated by the Portuguese Ambassador Jorge Roza de Oliveria, on  27th January, at the Stainless gallery in New Delhi. It also included ten paintings by the Maestro F N Souza, chosen from Uday Jain's
collection. The exhibition then moved to Dhoomimal Gallery, and will be there till the first week in March.
The fact that it coincided with the India Art Fest in Delhi ensured good exposure.
"Balcao" deals with many undercurrents in Goa's history.  The 'Inquisition', the darkest period of the Portuguese rule, inspired most of the artists. Others have dealt with mythology, commodities such as fruits, vegetables, chili, mosaic, and social scenarios and elements introduced by the Portuguese.
Pradeep Naik focuses on 'Auto de Fe'- Act of Faith – burning those who did not accept the norms of Christianity. Viraj Naik has a collage titled 'Phantoms'. The exaggerated expressions  of Portuguese Governors  are interspersed with  bottles with phantom heads. "Ghosts of the Inquisition and 'other kind' still linger," he asserts. Vaibhav Kitlekar's sculpture, a bent figure of a man, projects suffering of the victim, while Kedar Dhondu explores emotional depths, with writhing figures set in a panel suitably projecting the pain of being burnt alive. Subodh's wall-mounted sculpture in wood replicates a wooden carved leg with a grotesque face. The original carved leg is currently on a table that was used in the Inquisition, now displayed at the Government museum. Three figures on each side draped in 'Samaras'- robes worn during the Inquisition – brings the macabre to the fore. In a fiberglass installation of his series 'Chill Indigo', he records, along with Kalidas Mahamal, ordinary day-to-day happenings, made with consumables. It includes a picture from Goa's first newspaper O Heraldo with the dates of Portuguese rule in bold text. Kalidas Mahamal is the youngest artist in the group, having studied for his Master's at the S N University in Hyderabad.
Coconut Tree by F N Souza
Moving to mythical scenarios, there's Siddarth Gosavi's deity Ganesh, with the offering of the 'matoli', platter of fruits, at its feet. Santosh Morajkar in his Painting draws a parallel between Hanuman and the Portuguese times: the deity  is depicted carrying chillies and medicinal plants  introduced by the Portuguese, in his painting.  He also  has  two sculptures. A weird animal figure with a basket of marigold garlands , and pineapple on its back, made with metal scrap, and a large zebra striped sculpture – an animal  body juxtaposed with human figuration , in fiber-glass.
Sculptor Ramdas Gadekar  portrays  Alfonso de Albuquerque  and  Vasco de Gama in a large zebra striped figure made with metal scrap and fiberglass. It's an animal body juxtaposed with human figuration, with a basket of marigold garlands and pineapple on its back.
Julio D'Souza has stylish iconic figuration which are figures drawn in the iconic style- used during the Renaissance,and his focus is on 'Masks'. The mosaic tile background  is deftly  painted, with Portuguese Governors shown wearing the masks.
Chaitali Morajkar illustrates two diverse unresolved cultures connected to each other. A semi-abstract portraiture of a Hindu lady clad in a sari beside an unclad man. 'Mrs. Naik and Souza', she explains. She's the only artist to compose a semi-abstraction of the ' Balcao', decorating it with marigold flowers.  The small water colours set in the centre of a large frame lend distinctive dimensions.
Shilpa Naik has insects in one painting and ants in another, on a mosaic floor.
 Fernanda D' Melo is inspired by St. Francis Xavier.
The only composition in charcoal is Harshada Kerkar's expressive face of a Christian woman; it  stands out from  the works in mix media.
Vitesh Naik is influenced by the liberated Christian women while Sripad Gurav captures expressions of a group of ordinary people in a semi-abstract painting.
Among those who have guided and supported the show are Lutz Mahlewein, a TV journalist from Germany who's been visiting Goa for twenty years and collects Goan art,  and gallerists from Munich Erika Plate and Peter Mueller, who exhibit  Indian artists. Here's how Peter sums up the show: "The results are very reassuring. Those looking for fine art won't be disappointed."