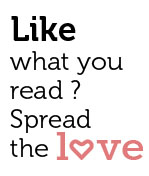 Share
The Mining Ban Has Been Lifted
So Why Is There No Mining?
More than three years after the Supreme Court banned mining in Goa following what's been described as a Rs 35, look 000 crore heist of the public's patrimony, legal hurdles to a resumption of iron-ore mining in the state have been removed.
So why, except for some small-scale excavation by a single company, is there no mining?
Put simply, it's because the medicine prescribed to cure Goa's mining woes is worse than the disease. A cap on total production (some 20 million metric tons), higher taxation and a mining-financed welfare fund- put in place as an antidote to unspeakable levels of corruption and environmental degradation – are now making mining financially unfeasible, given a 50 percent decline in the international price of iron ore.
So with the exception of Vedanta Ltd (formerly Sesa Goa), the major mining companies are keeping their excavators quiet. Add to this growing strife surrounding the little mining activity that is taking place – namely, a heated battle between Vedanta and truck owners demanding higher transportation fees. Thus, what was once Goa's largest industry, employing some 150,000 people both directly and indirectly, remains, for all intents and purposes, moribund.
"Mining activities have not resumed as expected and people are still unemployed," said Ulhas Gawde, head of the local Panchayat in the central mining village of Usgao. "The real celebrations will only be back once the industry resumes in full flow, putting our livelihoods back on track."
Fortunately, the news is not all bad. According to official statistics, Goa's economy grew by 7.71 in 2013-14 (the last year figures are available), largely because of improvements in sectors such as agriculture, fishing and forestry – allowing the state to keep up with national growth averages. That said, it's worth asking how much Goa would have grown had mining not been halted.
And one thing is crystal clear: Many Goans who relied on mining for their livelihoods are in dire straits. After talks to pacify agitating stakeholders failed, politicians in Goa have moved to take advantage of the popular angst. The tussle between Vedanta and truckers spun out of control with a truck set on fire and several incidents of stone pelting in the mining belt.
The government intervened, deploying the police force to keep order and ensure the peaceful transport of iron ore. But the move backfired as protests intensified and the truckers got support from opposition MLAs, who claimed the BJP government overstepped its bounds by deploying police against the truck owners. They called the ruling party's actions dictatorial and demanded financial packages for the stakeholders.
"The issue with the truckers should be resolved amicably by discussion and police brutality will not be tolerated,"said Pratapsingh Rane, an opposition leader. Luizinho Faleiro, Goa Congress Chief, said, "This is dictatorship by BJP government and the government is working against the livelihoods of the common man."
The Chief Minister is in no mood to continue dishing out doles to mining dependent people and says the issue has been politicised.
"We have given them more than enough, the financial assistance for 18 months and writing off their interest on their bank loans," CM Laxmikant Parsekar said in a recent speech. "Had the issue not been politicised by a few for their political benefits, we would have reached a solution," he added.
At one point, Vedanta Ltd filed a complaint against the truck owners at the Bicholim police station. In its police complaint (a copy of which is with Streets), the company said the owners set the truck ablaze and created a ruckus.
"More than 100 people gathered … unlawfully and started creating a nuisance in the presence of police personnel deployed. Thus creating serious law and order issue," the complaint states. Vedanta Ltd has also threatened to suspend operations if the trucker's agitation does not stop.
"If the transport does not start at Rs 8 per tonne per kilometre, which has been agreed upon, the company will have no other alternative but to suspend operations,"said a senior company official.
All Goa Truck Owners Association (AGTOA) President Nilkant Gawas has threatened to intensify their stir in the New Year if their demands for an increase in transportation rates are not fulfilled.
"If the company wanted to resolve the matter amicably it wouldn't have filed cases against us and the government is supporting the divisive tactics of the company. Talks will succeed if cases filed against us are withdrawn and transportation rates are increased," said Gawas.
Truck owner Balaji Gawas also questioned the logic behind the current transportation rate.
"The current transportation rate of Rs 8 per tonne of ore per kilometre is not feasible at all for us. Inflation has skyrocketed,"he said.
Suhas Naik, Convenor of Goa Mining Peoples Front,said the people have no choice but to take to the streets.
"Three years of closure of the mining operations have debilitated and destroyed the livelihoods of the mining dependent people," Said Naik
Christopher Fonseca, General Secretary All India Trade Union Congress (AITUC) for Goa, feels that taxes should be rationalized and the minimum capping increased so that more people can be accommodated in the mining industry.
"It will help the mining industry to reduce costs and compete with the global mining companies. The companies then will be able to accommodate more people in the industry and give better rates to the stakeholders," said Fonseca.
CM Parsekar said he expects the mining issues to be resolved early next year and expressed hope that iron ore-extraction activity will begin in full swing.
"We should be in a position to put things in order in relation to mining in the state in the New Year. We are looking into all aspects of mining and would consider the opinion of all stakeholders. We hope the New Year brings joy to everyone associated with Goa's mining industry," Parsekar told Streets.
The CM's critics say Goa has had three years since the ban began to work on creating a more diverse economy, less reliant on a single industry. They point out that the government's election promises to recover the thousands of crores of looted revenue have gone unfulfilled.
Meanwhile, activists are pressing their case in the courts for a cancellation of the renewal of mining leases, which they say was handled illegally. Given the current tax structure and the global slump in iron ore prices, the activists don't require any court ruling for mining to remain shut.