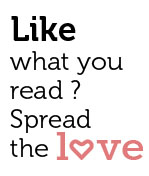 Share
The Charm of the Summer and Monsoons
Why is it called the OFF season when so much is ON?
Is there really a bad time to visit paradise? In a place where it's shorts and T-shirt weather for 12 months of the year – what is all the fuss about summer and monsoon season being a bad time to visit? Goa is an amazing place to visit any time of year. During the so-called off season, ampoule the "other" Goa really comes to life. The very term 'off season', it seems, is something of an oxymoron.
So the days get a little hot and sultry from April to June and then the winds and downpours arrive that send people running for cover until September. What's a little perspiration and rain shower when you can save heaps of money on your cool tropical digs, shop to your hearts content, see beauty in nature that you thought only existed on postcards and sample tasty-licious Goan treats and bevvies at normal prices?  Did I mention you also get to avoid the crowds of over-eager partiers? There you have it, summer and monsoon season are actually an ideal time to visit Goa.
Most tourists in India and abroad are yet to wake up to the charms of a wet Goa when it is at its most beautiful. Discover a unique Goa with the vivid green of rice paddies, palm trees dancing and waves crashing in the high winds and rivers zig-zagging, swollen with rainwater. Goa in the rains is an amazing sight to behold.
Take this time to head to the interior of Goa and explore spice plantations, jungles and wildlife sanctuaries that will take your breath away and offer a bit of a respite from the heat.Or head to the larger towns like Candolim, Mapusa, Panjim or Margao to check out the shopping markets and trendy boutiques.
Don't worry, the beach doesn't have to be off your itinerary… Just be prepared to have a different kind of experience. During the summer, the beach and swimming are still there for the taking. And during the rains, you can enjoy the rustic charm of the crashing waves and spray of the Arabian Sean moistening your skin while you sit protected on the veranda at the luxury villa that was a steal.
Gaily festooned ferry during the Bonderam Festival 
Truth be told, local businesses do suffer a significant slowing down of tourism from April – September – after the millions of tourists that descend upon Goa each winter have gone home.
Increasingly, however, resorts, hotels, restaurants and other tourism operators are getting creative and tapping into whole new markets during the summer and monsoon seasons. Chief among the 'off season' visitors are Indians themselves – so much so that it's fair to say these days there's no real 'off season' in Goa.
Many resorts offer great summer and monsoon packages and discounts that will change your mind about putting up with the heat and rain. Some even throw in freebies that would normally cost you a fortune such as a Spa or Ayurvedic treatment, an extra night stay, meals and alcohol, recreational activities, sightseeing, cooking classes, airport/train station pick up and drop off and more. You need to be a savvy shopper when making reservations and check out all the different offers and discounts to get the most for your money. The deals are there. Be sure to ask for them!
Sao Joao Festival 
Resorts such as The Alcove Resort at Vagator Beach, The Crown Resort in Panjim, The Holiday Inn Resort at Mobor Beach, The Zuri Resort at Varca Beach, Lemon Tree Resort in Candolim, Royal Orchid at Uttorda Beach and Lalit Golf & Spa Resort at Patnem Beach all have different promotions designed to entice guests to Goa during off-peak times.
The beauty of not feeling obligated to stay at the beach frees you up to explore other lodging options which also offer summer and monsoon time discounts including B&B's or homestays such as such as The Only Olive,which are charmingly and authentically restored Portuguese villas near Mapusa.
Maybe a body treatment to restore you to health and happiness is in order. It is widely believed Ayurvedic treatments are best done during the monsoons due to the cooling climate and fresh air because the body responds to the treatments quicker. So take advantage of deals at Ayurvedic spas such as Turiya Villa and Spa in South Goa, where nightly costs run about one third the price of high season.
The same holds true for yoga retreats. Your favorite place to get zen will, most likely, be offering students reduced rates during the hot and rainy time. Smaller classes are an extra perk. You'll get more personalized attention from the instructor and have more room to do your practice without having to hold hands with your neighbor during Savasana.
Feeling adventurous? Head to the jungle cottages and mud abodes where your morning wake-up call is the choir of over 40 species of birds that you'll find in the dense forests of Goa and drink your morning coffee to a view of the stunning waterfalls of Dudhsagar and Kesarval, newly replenished by the monsoon rains. Wildernest Nature Resort, Godfrey's Indian Retreat and Canopyhave a range of discounted packages for accommodations and eco-fun such as birdwatching, trekking, fishing, safaris, spice plantation visits, cultural heritage tours and wildlife experience at places such as Mollem National Park, Bondla Wildlife Safari and Cotigao Wildlife Sanctuary which are at their most bountiful during monsoon time.
With extra cash in hand, it's a time to indulge in seeing the sights and have some fun. Adventure tours and rental equipment that are often costly can also see some pretty good discounts from May to September.It's easy to stay active on land and off when you have overflowing rivers waiting to be rafted, high winds taunting para-sailors, lush green river banks making the perfect perch for fisherman and empty roads calling out to cyclists.
Monsoon beach scene 
If your idea of a good time is more about culture and not speed then you won't be disappointed. There is an abundance of art to be seen, concerts to be watched and festivals reflecting Goa's heritage and contemporary edge.
Festivals this season:
The Goa Cashew and Coconut Fest from May 21st to 25th honors Goan roots and traditions by celebrating rare arts, cuisines and traditional activities centered around the ever popular cashew and coconut. If you are a fan of feni, this will be the place to be.
Make sure to mark June 24th on your calendar as the Festival of Sao Joao promises to be an event of epic entertainment all throughout Goa. In honour of St. John the Baptist villagers gather and jump into wells, streams, ponds and even pools. The leap into the water signifies the great joy that St. John felt when Jesus was born. The enthusiasm that Goans bring for this feast day is a sight to behold. So bring your crown of leaves and flowers and join in the merriment and local delicacies.
The sleepy and lush island of Divar will come to life for the annual Bonderam Festival which falls on August 23rd. Just a quick trip (12km) from Panjim and you'll have a full day of traditional festival fun like flag parades, dress competitions and concerts.
If the heat or rain is just too much to take, what better way to wait it out than by taking in a Bollywood movie or going on an around-the-world culinary adventure? Besides the authentic Goan eateries and dishes that will make your mouth water, a great many hip places stay open all year and serve up international flavors that will keep you sheltered and fill you up. Talented chefs are definitely creating food that is rockin' the gastronomic scene in Goa.
Whether it's food, shopping, zooming down rapids or counting bird species, there is something for everyone during summer and monsoon time. Depending on your type of travel, the benefits of coming during this time might far outweigh the arguments to come during high season.
The "other" Goa is here to be discovered. The one that is friendly to your pocketbook and the one that will reveal that a little heat and rain can't diminish the beauty and good times to be had in this magical place.